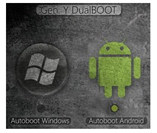 If we say dual booting Windows OS or Linux you wouldn't surprise since you were doing this back from Windows 98 era. How about dual booting your Windows Mobile Phone? Dose this sounds impossible, yes it was impossible until few years back but not now.
With the invent of Android mobile OS it has opened new doors for mobile & smartphone phone hackers, we have seen developers rooting android devices, tethering & exposing new & hidden feature before it can be available officially.
Cyber Weesje from Smatphonejukie is the first one to develop an App "Gen.Y DualBOOT" for Windows Mobile which brings Dual boot solution for Windows Mobile Phones. Check out below instructions on how to get DualBOOT working for your Windows Mobile.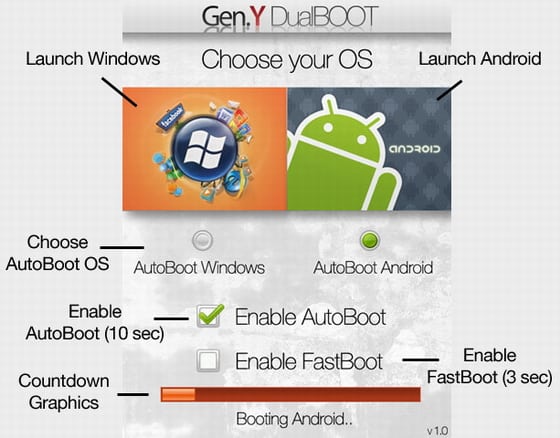 How to Dual Boot Windows Mobile with Android Using Gen.Y DualBOOT
1. First get Android cab files for your device & load the files onto a SD. Check out below links of some popular Windows Mobile devices

Topaz (HTC Touch Diamond2, AT&T Pure)

Rhodium (HTC Touch Pro2, AT&T Tilt 2)

Raphael (HTC Touch Pro, AT&T Fuze)
2. Download Gen.Y DualBOOT and install to main memory (make sure to select files based on screen resolution)
3. Reboot your device. You should be presented with the bootloader screen after a few seconds (once core Windows Mobile files are loaded). Manually launch dualBOOT by going to /Program Files/Gen.Y if it failes to load bootloader.
That's it, you are ready to enjoy Android on your Windows Mobile Phone.
They have successfully managed to Dual Boot HTC Touch-Pro2 Windows Mobile Phone & Android OS using Gen Y DualBoot, Checkout demo video.

Thanks to PocketNow.com for Posting How to & Video Demo