Sades Headset, How Good Are they?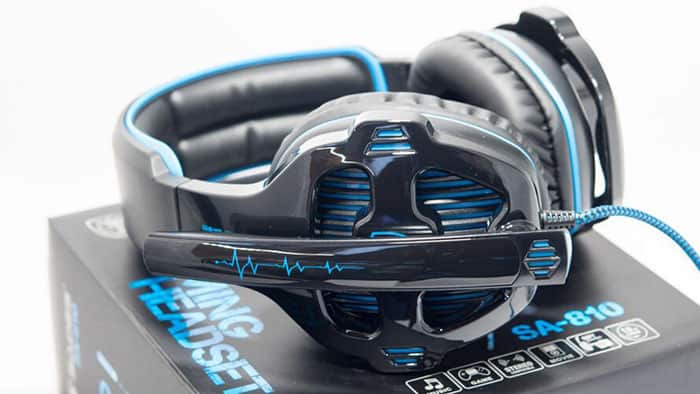 Sades headsets are one of the popular gaming headsets developed by a Chinese company known as Sades. These headsets are known for their durability and great build quality. Sades offers various types of headsets preferred by most of the gamers, streamers and video editors too. According to Sades, they are committed to manufacturing high-notch products to experience eSports in a fun way. The most famous headsets given by Sades are R2, R3, and SA908 series. With their dashing look, these headsets provide superior audio quality. Their immersive approach to the latest technology is bringing highly updated headsets with impressive sound output.
How to Download Sades Headset Drivers for Windows 10?
If you are using a Sades headset, it will install its driver automatically when you plug them with your pc or gaming console. But, in any case, you experience any problem in the headset functioning or audio, it might be possible that the problem exists in the driver. In that case, you may need to download its driver from a trusted platform like its official website or Windows Device Manager. Both ways of downloading latest Sades headset drivers are given below.
Download Sades headset driver manually from Website
When you go to the official website of sades, you will see all the products and their details along with a dedicated page to download drivers for its different products including headsets. To download sades headset driver manually, the whole process is given below.
Go to the official website of Sades by clicking on this link (https://www.sades.cc/Download.aspx)
Now you have to click on the download button in front of the given headset type.
You may have a 7.1 channel headset or SA-908 series headset, you have to find it out on your user manual or headset box.
According to your headset type download the driver file by clicking on the download link, the download will be started automatically.
You will get a compressed file after the download, extract it and open the extracted folder.
Double click on the setup application icon and install it by accepting the terms and conditions. (make sure to connect headsets before installing the driver file)
Once you are finished with the installation process, the latest driver for your Sades headset will be installed on your system.
If your headsets are still not working fine then you can proceed to the next method.
Download Sades headset driver device manager
If you are using a sades headphone, you will have a pre-installed device driver for it, its improper functioning is another thing. You can update this driver automatically using windows 10 device manager too. The whole method to do this is given below.
Press the Windows + X keyboard button together and click on device manage option in the next menu.
Go to Sound, Video and game controllers and then right click on Sades Headset and click on update driver.
Then click on Search automatically for updated driver software.
The device manager will automatically download and install the latest driver for sades headset in your pc. If you are still unable to find the suitable driver then you can try some third party driver updating tools.
How to Install Sades Headset Drivers?
If you do not want to download the driver then install it after extracting it or you do not have enough knowledge of Windows 10 settings then you can try using Driver Easy tool to simply update your drivers easily without many efforts. You just need to do some easy steps which are given below.
First of all, go to the link given here and download the driver easy setup file. (https://www.drivereasy.com/DriverEasy_Setup.exe)
Install the software by double-clicking on the downloaded setup file.
Open the software and click on scan now.
It will take some time to scan the system for outdated drivers.
Once the scan completes, you will see all of your outdated drivers with the options to update them.
You can update all drivers by clicking on Update All button or find Sades headphone driver and update it specifically.
Restart your pc after successfully updating your driver and check whether the device is working properly or not.
Fix Windows Doesn't Detect Sades Headset
If windows are unable to detect your sades headset even if you connected them properly then there might be a problem with the driver or in the windows itself too. We are finished with the troubleshooting of drivers in the above steps, if sades headset are not getting detected by windows then some methods to solve this issue are given below. But before doing it make sure to do basic steps like:
Check for broken connecting wires
Check whether the headset is plugged in correctly or not
Check whether the headset port is working or not by connecting any other headset.
1. Configure Audio Device
If the above method is not able to solve your problem then you may try to configure your audio device and check its functionality by testing it with test sounds. To do it, the detailed steps are given below.
Go to windows 10 search bar and type control panel there.
Go to control panel and click on the Sound option.
Under the playback tab, click on Speaker/Headphones and click on configure.
Now, select your Sades headphones in the next window and click on Test. Select the next option according to the test tune you heard and continue the process.
If you are not able to hear any test audio, then there might be any problem with your headsets.
2. Run Windows Troubleshooter
Windows Troubleshooter is very effective to solve most of the device and driver issues in windows. You can try it to detect the issue with your sades headset. To do this method, the detailed guide is given below.
Press the Windows button and click on the settings icon.
In the setting menu, click on Update and Security option
Click on Troubleshoot option and then click on Playing audio option and then click Run the Troubleshooter option.
Now, you will see a list of all the audio device connected and disconnected with the device.
Select Sades Headphones and proceed by clicking on Next.
You will see the issue causing the problem and possible ways to solve it.