Lenovo laptops are pretty robust when it comes to its build quality and we are sure ThinkPad users would agree with us. Unfortunately, it's not just physical build quality that can bother you but inside OS and software can create troubles for you.
The one such issue most commonly faced by Lenovo laptop users is, the laptop won't turn on or boot. In some cases, you might see a blinking cursor on the screen but the issue is the same, it doesn't boot at all. The primary cause of this issue is corrupted bios or improper update to bios. Not having an automated recovery of laptop BIOS leads to laptop not turning or blinking cursor. The issue is affected to everyone including Windows 10, Windows 8/8.1 and Windows 7 users.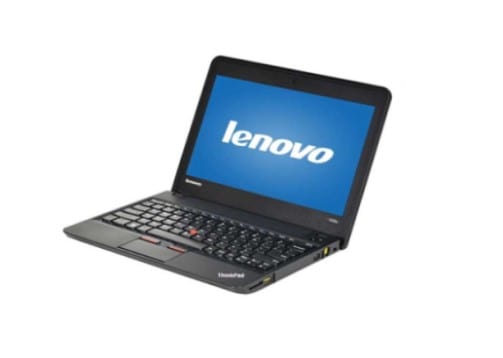 Similar Issues
Lenovo

Laptop

won't Turn on, Light on the Power Button
Lenovo

Laptop

won't

Boot

, No Lights or Blinking Power Light

Laptop

won't

boot

Blank Screen, NO

BIOS

or

Safe Mode

Access.
If you're facing this issue, then we have got you covered. This article goes into different solutions that you can try to revive your Lenovo laptop.
Lenovo Laptop won't boot or turn on, How to Fix?
Fix 1: Use Power Button
The good old power button can do the wonders. You might be thinking you have already restarted Lenovo laptop number of times and still it didn't help you, then what's the trick. Well, we are not going to simply power off instead the key is to, unplug the power cord and then press and hold laptop power button for 30 seconds.
Now let laptop boot up and see if it starts properly.
Fix 2: Factory Reset Laptop
Most laptops are integrated with small dedicated switch concealed from your eyes and not easy to push it accidentally called as a reset switch. Follow below steps to use reset hole.
Unplug

power

cord, and grab the paper clip or sim removal tool that comes with

smartphones

these days
Locate the reset hole on your laptop, usually, it is beside or at the bottom of your laptop
Now press and hold the reset button using a paper clip for 10-15 seconds.
that's now let your

Lenovo

laptop

power

on usually. It should

boot

up and work without any issue.
Fix 3: Take out Physical Battery from a laptop
If the above solutions don't work then your best bet is to take out the battery for which you will need to uncover battery cover using proper tools. If you are not comfortable with it then ask your techie friend to do it.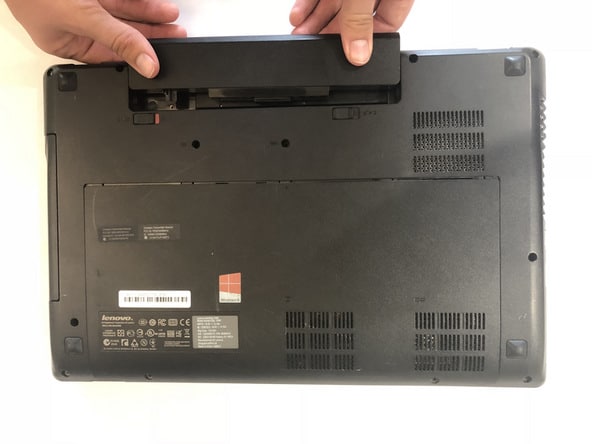 Once you have access to a laptop battery, take it out and press and hold power button for 30 seconds. This would drain all the leftover power. Now put back batteries and power on your laptop.
Fix 4: Remove CMOS Battery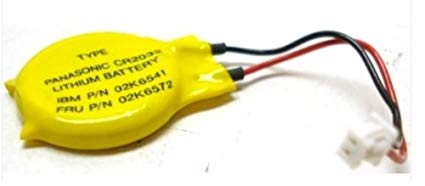 CMOS battery is what keeps your laptop BIOS as well as the date and time settings. disconnect laptop power cord if its connected to power source, open the back shell of your laptop. You should see a small circular CMOS battery. Take it out for 30 seconds and then put it back.
Power on your Lenovo laptop and see if this solution fixed your boot issue.
Fix 5: OneKey Recovery (OKR) Button
Not many laptops comes with dedicated recovery button. But in case your version of Lenovo has OneKey recovery button then it would be worth trying it. Basically, the recovery button uses reserved partition hidden from normal viewing to restore the system as well as laptop to factory setting.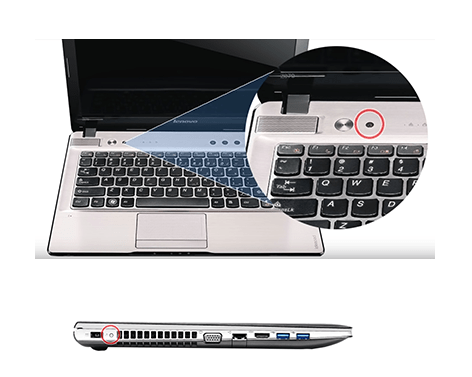 The OneKey recovery will delete all your personal data, so use it as the last resort to fix the booting issue. Check this video from Lenovo on how to use OneKey Recovery.
How to Reset using Lenovo OneKey Recovery (OKR)
While your system is turn off, press NOVO button on your laptop. Its small circular button either at the left side of your laptop or at the top near power button.
If your Lenovo laptop boots up properly you will see NOVO button menu. Use arrow keys to select the menu item, select System Recovery option and let OneKey Recovery do the system reset.
Fix 6: Replace BIOS Chip
This solution is only preferable if you have gold very old Lenovo laptop and there is nothing you can do apart from throwing into the trash bin. Well, why not give a try to replacing BIOS chip. Since the non-booting issue is mostly because of corrupted laptop bios, replacing the chip would get it back up again.
You can get hold of BIOS chip compatible with your laptop from sites like eBay or any computer/laptop repair shop. Unfortunately, we do not have step by step instructions for this solution.
Fix 7: RMA Laptop to Lenovo Service Center
If the laptop is still under warranty then RMA (return merchandise authorization) your Lenovo laptop and get it repaired as soon as possible. You will not get hold of your personal data since there is no way you can backup without booting your laptop.
Let us know in comments section if any of these fixes help you to get your Lenovo laptop boot again.