Google came with a new image format called WebP, after acquiring On2 Technologies in 2010. Google Claims that WebP image format is 26 percent smaller than PNG format and 25 to 34 percent smaller than JPEG format. While introducing this new format, only Lossy Compression was available. It means, the quality of the image will be reduced during conversion. In 2012, Google introduced Lossless compression with reduced file sizes. Also, using this technique in GIF images will reduce the file size up to 64 percent.
All the Google Services will accept WebP format. WebP Encoder, File Viewer, GIF Conversion Tools, etc., are available on the Google Developer's website, but those tools are quite complex for a simple image conversion. So, I've come with a simple WebP image converter for Mac called WebPonize, which helps you to convert JPEG and PNG images into WebP format. It does not support GIF images, so you cannot convert GIF Animations to WebP format using this application.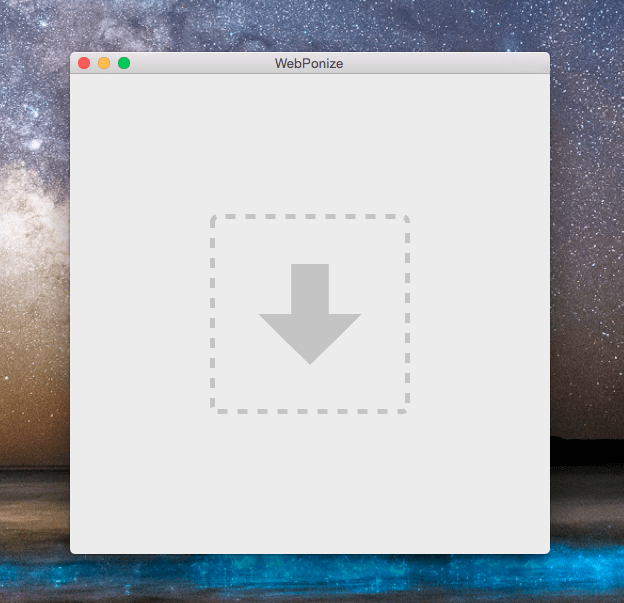 WebPonize is an open source application and it is free to download from the developer's page on GitHub. The file will be downloaded in tar.gz format and can be extracted using the built-in ZIP extractor for Mac. The WebPonize application comes in a portable format, so you don't have to install it. Just move the app to your Mac's Applications folder and you are good to go. Double click the app's icon and you will see a window as shown in the screenshot above. The interface is very simple and easy to understand.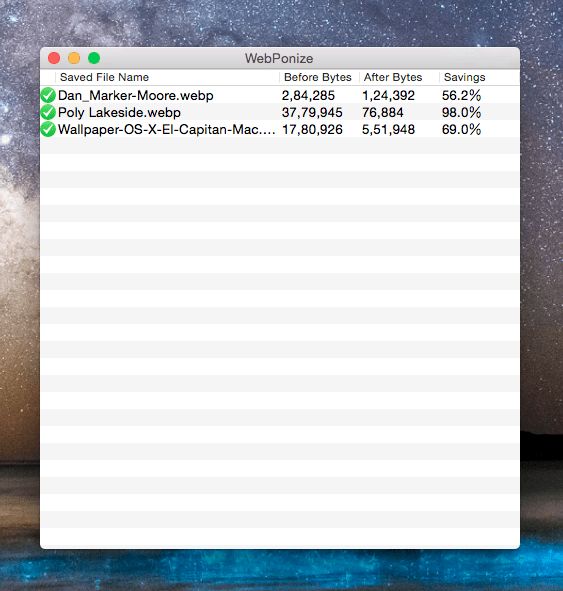 To start converting the images, all you have to do is, just drag and drop the images into that window. Once you drop it, the app will start the conversion process. As you can see in the screenshot below, the converted images will be indicated with a green tick mark, before and after size of the image and the percentage of savings will be displayed. All the converted images will be saved in the same location of the source files and all the original images will be remain unaffected in the same format.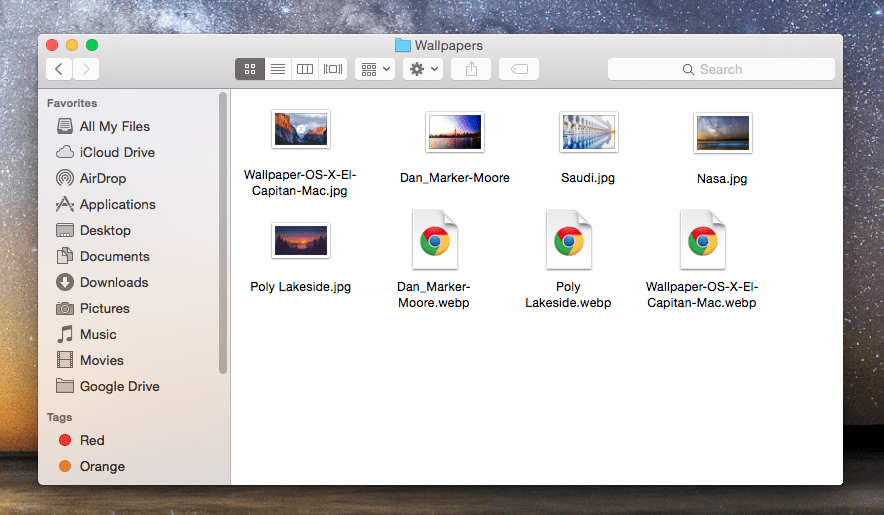 If you are looking for an application to quickly convert JPEG and PNG images to WebP format, then WebPonize is a must have application on your Mac. Try this app on your computer and share your experience with us in the comments. Thanks for reading, do share this post with your friends.