Following the Smartphones and Tablets, Smart Watches are the newest addition to the Smart Devices category. Apple Watch joined the competition with Android Wears recently. Even though Apple Watches are quite late to the party, the hype and the expectation was very high, because Mac and iPhone users definitely know, Apple Watch will perfectly integrate with all their Apple devices. Also, the bug fixes and OS Updates will be pretty quick as compared to Android wears.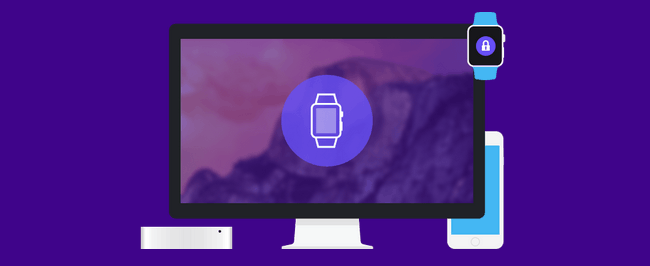 Watch OS 2 developer preview was released at the recent WWDC held last month. Developers from different parts of the world working to integrate their apps in Apple Watch and many new apps were introduced to the device. One of the interesting app section is, unlocking and controlling Mac using the Apple Watch. Instead of logging in with your password every time, the apps will offer the fastest way to sign-in to your Mac. I've hand picked some of the best apps to Unlock Mac using your Apple Watch. The list is as follows.
One ID is popularly known for its personal information management services. Apart from Unlocking your Mac, it acts as a password manager for all the websites you visit. Previously, it was available for iPhone to securely log in to different web applications. Now the application is also available for Apple Watch, which helps you unlock your Mac as well as log into your favorite websites easily. To unlock Mac or authorize websites from Apple Watch, just long press on the screen to do it. The application is free to download from the Mac App Store.
Near lock is yet another Lock application for Mac and iOS devices. Basically, it turns your iPhone and Apple Watch into a personal key for your Mac. The app will automatically lock your Mac, when you are away and unlock it when you come nearby. An excellent option in that feature is, you can set the distance by yourselves to lock and unlock your computer. It works with both Touch ID on your iPhone and in your Apple watch. Every time, you don't need to go to the app, the options of the app will be available in the notification center.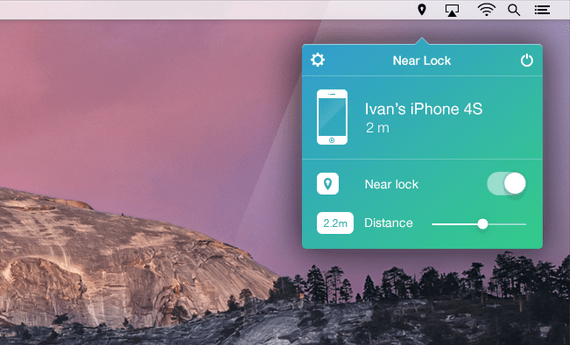 Tether is an interesting application for Mac and iOS devices. Similar to Near Lock, the app will lock and unlock your Mac automatically. The application is available for both iPhone and Apple Watch. It offers in-app purchases for Apple Menu and Media Controls on your Apple Watch. The Apple Menu will bring Lock, Sleep and Restart options and Media Controls will let you Play, Pause and Change tracks on your Mac.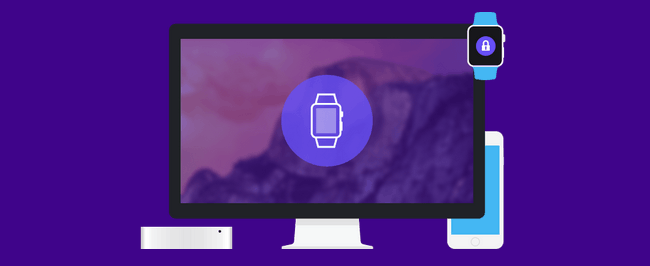 Mac ID is more than an Unlocking App for iOS devices. It uses Bluetooth Low Energy Technology to connect with your Mac. It works on iPhone, iPad and Apple Watch. Apart from unlocking your Mac, it lets you Start Screensavers, Control Audio and Share Clipboards between your Mac and iOS devices. One of the interesting feature in the application is, it will automatically lock your system, when you are away and unlock it when you come nearby using Proximity Wake feature.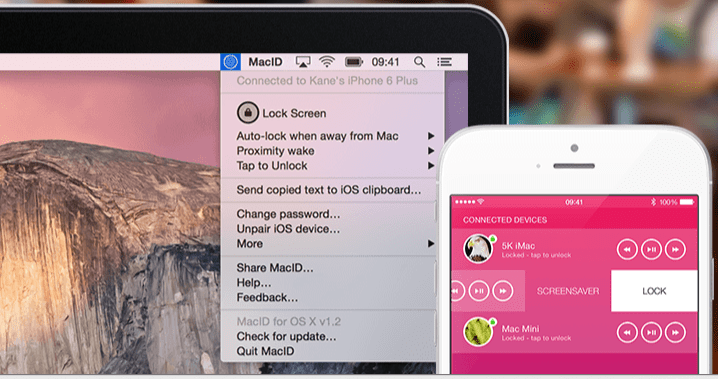 Knock is a Mac Unlocking application developed by Knock Software, available for iPhone and Apple Watch. Instead of entering your password every time, Knock 2.0 allows you to sign-in to your Mac, by just knocking on the screen. First, You need to install the app on your Mac, iPhone and Apple Watch. After the installation is complete, authenticate the login using the Finger Print Sensor on your iPhone. The app will connect to your Mac via Bluetooth. Once it is set, you can just knock on your iPhone or on your Apple Watch to sign-in to your Mac.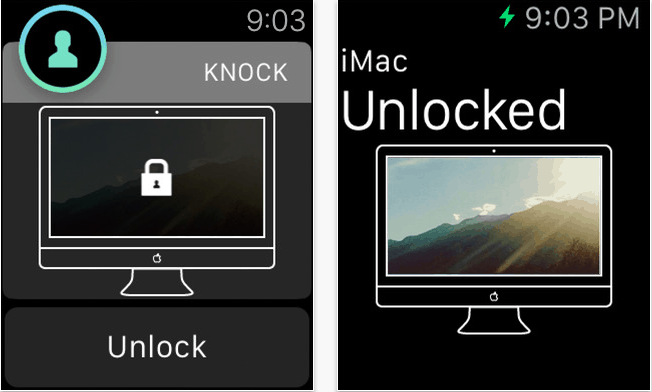 If I've missed any of your favorite unlocking apps for Apple Watch, let me know in the comment section below. Thanks for reading, do share this post with your friends.