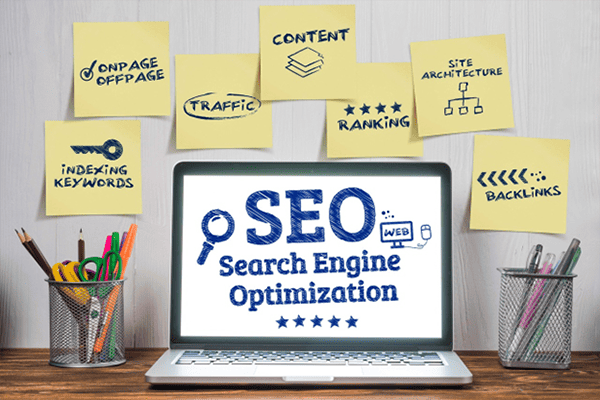 Starting out as a small business is a big endeavor and requires a lot of work to get up and running. In addition to creating products, running the business, and hiring employees, a new business must establish an online presence in order to get noticed.
In order to make your business known online, you must implement some SEO strategies to bring your website up on search engine lists. SEO stands for search engine optimization and is used to optimize your website's potential by being one of the first websites to pop up when someone searches for a product or a service related to your business.
If you want to make your online presence known in order to boost your business's status, follow these strategies to take advantage of the internet, social media, and all that modern technology has to offer for businesses.
SEO Strategies to Improve Your Business's Online Presence
Create Professional Websites
One of the first steps you must take as a new business owner is to create a website. This website should showcase the best of your business and provide everything necessary to aid potential customers when they click on your link. If you already have a website in place, but you aren't seeing much traffic, it may be time to upgrade your Webflow sites with more interactive and user-friendly content. Websites that don't have enough information on them or don't accurately represent your business may turn potential customers away.
If you have a vision for your business website, it is worth it to invest a bit of time and money to get what you want. It will not only satisfy you but will entertain people who visit the website. A professional website looks so much better than something that was thrown together by someone who does not know how to create a website that has a good flow.
Be Active On Social Media Pages
Even if you have already created social media accounts for your business, it takes a lot more than just a handle to attract potential clients to your business. A fun and active social media account can go a long way when bringing in new customers.
An active social media account should post at least three times a week. This keeps followers up to date on what is going on with the company and informs followers about special promotions or discounts. It is important to note, though, that too many posts in one week can be overwhelming to followers and may cause them to pause notifications about your business or even unfollow your page.
The best practice is to post when you have quality content. Hire a marketing team that will create enough content to keep followers intrigued and motivated to click on links to your website, but make sure that they are not just posting to post. Every Instagram story or Facebook post should reflect the motivations of the business and be designed to be appealing to the target audience.
Above all, do not create a social media page and then have little to no posts on it. Many people will follow a social media page after purchasing something from the business or visiting a brick-and-mortar location because they liked what they saw or purchased. By following your business, they are establishing some kind of brand loyalty and you don't want to lose that by boring them with a lack of content.
Do Not Overuse Keywords
Once you have an established website and social media presence, it is time to focus on content. If you are building an online brand for your business, you will want to generate content across the web that has keywords leading back to your website. The key when using keywords is to place them organically in sentences so that when people are reading articles that relate to your business, they don't feel like they are reading an advertisement for your goods or services.
This rings true for your website content as well. When writing articles for your website, stick to content that will genuinely interest customers instead of generating paragraph after paragraph full of sentences that are trying to fit in keywords. In order to do this correctly, you should hire a writing team that can come up with content that relates to your keywords but is not dominated by them.
Never Stop Creating Content
New content is extremely important when trying to keep a business or brand relevant. You should always be thinking about the next product to market and planning aesthetically pleasing social media posts. To maintain a social media presence, it is good to have plans for marketing through Instagram ads, stories, and lives that showcase your product or service.
In addition to posting on social media, you should consistently upload blog posts and helpful articles to your website so that customers can stay informed about new products or services. You should have tabs on your website that will take customers to FAQs, the history of the company, company values, and trending topics.
Allow Customers To Leave Reviews On Your Website
Along the lines of making your website user-friendly and full of content, there should also be a tab where customers can leave reviews of your products or services. Sometimes people visit a website just to read the customer reviews so that they can determine whether or not to spend money at your company.
If you feel confident that you are selling a good product or service, a reviews section will only benefit your business. Good reviews will boost your company's reputation and make for more traffic. With more visits to your website, you will see it start to rise up on search engine lists.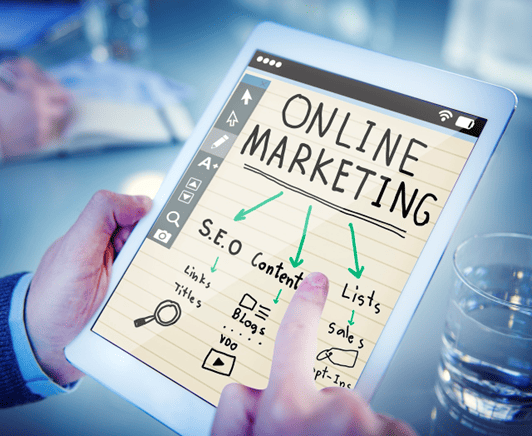 The task of building a brand around your business and making sure that the world knows your brand can take time and patience, but it is worth it if you want to build a business that will last in these modern times. The strategies above are just a few of the many things you can do to improve your online presence. If you are feeling stuck, make sure to keep this list on hand and integrate it into your business practices.