Singapore is a great place to make money, but it takes dedication and hard work. With the right strategies in place, however, you can generate substantial income from your business or career. This article will provide valuable insight into how to start making serious money in Lion City. Read on to learn more about how to start making serious money in Singapore!
Start Your Own Business
Starting a business can be a great way to make serious money in this country. The people working at Sleek Singapore know-how research and hard work can pay off as you can create a highly-profitable company everyone envies. With its excellent infrastructure, highly educated population, and low taxes, the city-state is an ideal place to launch or expand a business.
The first step to starting a business in Singapore is setting up your legal structure. Once that's done, you will need to set up a proper accounting system for your business. This includes opening corporate bank accounts, filing taxes, and preparing financial statements regularly.
You must also consider market trends when starting a business in Singapore. Since the city-state is home to many multinational companies and industries, it pays off to research the competition before launching your product or service. Finally, it is important that you have adequate capital reserves when starting a business in Singapore. Banks typically require entrepreneurs to provide collateral when applying for loans, so having enough funds set aside is essential if you plan on taking out any kind of loan or investment from financial institutions.
Upgrade Your Skills
In Singapore, there is a wide range of business opportunities that can make serious money if you are willing to invest in yourself and upgrade your business skills. Having the right knowledge and abilities will open up even more possibilities to make money in the country.
Singapore has several renowned universities that offer world-class education in business disciplines such as finance, accounting, marketing, and management. With a major in one of these fields, you can be well-prepared for success in the business world.
If attending university isn't an option for you, there are numerous online courses available from top universities around the world that allow you to learn at your own pace. Attending workshops and seminars on various aspects of the business world can also be very beneficial when it comes to upgrading your skillset. In Singapore, there are many events organized by industry professionals and organizations where participants can learn about new trends or developments related to their field and network with like-minded individuals who could potentially become partners or employers down the line.
Research In-demand Industries
With its strong economy, Singapore is an ideal place for entrepreneurs and established companies alike to grow their businesses and bring in revenue. However, investing in the wrong industry can be costly, so it's important to conduct thorough research into the potential of different sectors and how they are performing as a whole. Here are some profitable options:
1. Logistics and supply chain management
2. Healthcare
3. Finance and banking
4. Information technology
5. Engineering
6. Creative and media
7. Digital marketing and e-commerce
In addition to researching industry trends, investors should also consider factors such as market size and competition when deciding which investments will produce the best returns. The level of competition can vary greatly from sector to sector, so it's important to understand how much competition there is before committing any capital. Finally, it's important for investors to stay up-to-date with the latest research on industry developments so they can stay ahead of the curve when making decisions about where to invest their money.
Create A Network
Singapore has become an economic powerhouse in recent years, and it is no surprise that businesses are increasingly looking to the country for business opportunities. With its strong economy, vibrant culture, and excellent infrastructure, it makes an ideal destination for entrepreneurs who want to leverage their networks for financial success.
The key to success lies in identifying potential partners and networking with them effectively. Business-to-business (B2B) partnerships are especially beneficial when starting out, as these networks offer access to resources and contacts that may not be available on the open market. Focus on building relationships with potential partners who have a shared vision and purpose. Establishing trust from the start will help ensure that everyone involved can benefit from the collaboration.
You should also be active on social media platforms such as LinkedIn or Twitter, which allow you to connect with other professionals online and get updates on upcoming events or trends in the industry. Finally, staying informed about the latest developments in your field is critical if you want your network to remain relevant.
Build Credibility
Developing a good reputation among your peers, business associates, and potential customers is key to achieving success. People who are respected and admired are more likely to receive better job offers, projects, or investments with higher returns.
The most important thing for building credibility is having the right skill set. You need to have industry-relevant knowledge and experience that will be valued by potential customers or investors. It's also crucial to stay current on trends and developments in your field of expertise as well as related areas so you can stay ahead of the competition.
Moreover, maintaining a high level of professionalism at all times can help you stand out from the crowd and show that you understand what it takes to succeed in this highly competitive market. It's also beneficial to establish a solid network of contacts within the industry who trust and respect you.
Invest Smartly
This city-state has been consistently ranked as one of the best places for business and investments, making it an attractive destination for investors looking for high returns. With its strong economic fundamentals, access to capital, and robust legal framework, Singapore is an ideal place for investors to make wise investments that yield substantial returns.
For starters, there's a very competitive tax system which means that investors can enjoy lower taxes on their investments compared to other countries. This makes it easier to generate higher profits from investments made in Singapore. Moreover, the Monetary Authority of Singapore (MAS) has strict regulations in place which ensures that all financial products are safe and secure while providing appropriate protection against market risks.
Research these, as well as other options, and you'll always come out on top. Growing wealth this way is one of the biggest trends in Singapore!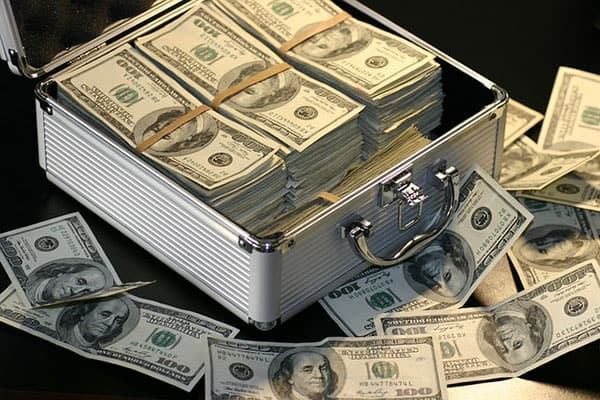 Making money in Singapore requires a combination of research, networking, and smart investments. It is important to stay informed on industry developments in order to make wise decisions about where to invest your money. Additionally, having the right skill set and maintaining a high level of professionalism will help you build credibility with potential customers or investors. Finally, taking advantage of the tax system and regulations will ensure that any investments made yield substantial returns!