VLC is one of the most used video players and it supports plenty of video formats. Since we were watching plenty of movies and videos in different languages, subtitles are pretty important.  Though it's not a big deal to find subtitles online but it will be little convenient if there is an app or an inbuilt option to find the subtitles automatically. Today I came with one such add-on for VLC player called VLSub, which will automatically find the subtitle for your video.
For the movies you purchase, its not a problem but the movies you download from Internet, sometimes you can't find the subtitles easily. For those videos, this add-on will be very helpful. You can download VLSub from Github using the link at the end of this post. It is very simple to use the application. All you have to do is just download and put it in the right folder as mention in the website. Also I've mentioned the path for different operating systems below. This extension is available for Windows, Mac and Linux.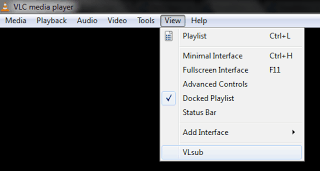 Windows:  C:/Program Files/VideoLAN/VLC/lua/extensions/
Linux:  ~/.local/share/vlc/lua/extensions/
Macintosh: /Applications/VLC.app/Contents/MacOS/share/lua/extensions/
These are the folders in different operating systems you need to copy the downloaded file to this path. If the extension folder is not available in available in your computer, you can create it manually and copy the downloaded extension. So once you copy the add-on to that path, you can find the extension in the Menu bar -> View -> VLSub. If you click on that extension it will attempt to search the subtitles with the full name of the video. Obviously you can edit those search titles on the extension. If you are watching a TV Show, you can add or edit the Seasons and Episode numbers in the search titles.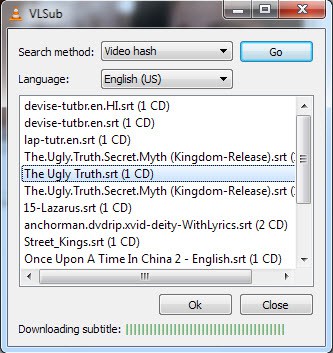 Once you close the extension's window and start the movie again, you can see the subtitles in your video. Instead of searching for subtitles and downloading it, this will make it quick and easy. Though its a very simple extension, it will be helpful for people who watch lots of movies in VLC. So try this in your VLC player and share your experience with us in the comments. Thanks for reading, do share this post with your friends.