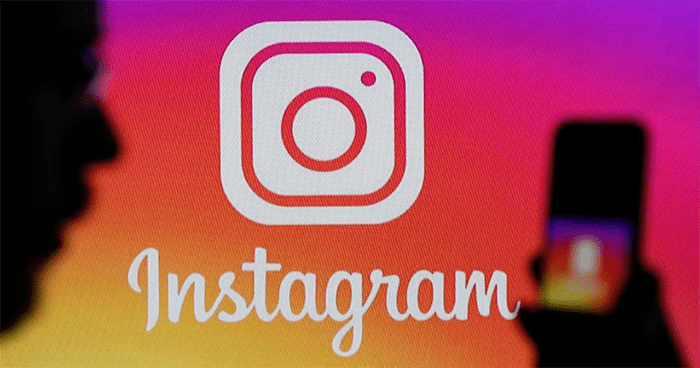 Instagram is known for its smooth and clean user experience. But sometimes the random bugs and glitches on the app turn this pleasant experience into everyday frustration.
Many users are facing the invalid parameter error while logging in to their account or creating a new profile. As we know with every new update Instgram tries to add new features and remove the older bugs and issues like 5xx server error, checkpoint issue, action blocked and famous something went wrong error.
Sometimes these new updates also result in unknown glitches, and they start affecting masses of users. The invalid parameter error is one of them. This error might cause randomly and can prevent you from even logging in or creating a new account.
However, you don't have to worry, as in this article we have mentioned all the methods that can fix this error.
What Causes the Instagram Invalid Parameter Error?
Instagram has never given any official statements about this error. So, this is mainly due to the glitches which their app faces with every new update. However, it has been several updates since then and has yet to get fixed.
There may be some problem with your app files so doing a quick update, or reinstalling the app may fix the problem for you. This has worked for many users but if you're still facing the issue. Here are the steps that you can try to get rid of this error.
How to Fix Instagram Invalid Parameter Error?
1. Force Stop Instagram App And Clear The data
This is the most common solution and has worked with most of the users out there. In this method, we clear all the data from the app and then try to log in again. Make sure you already have updated the app.
Firstly open the Settings app on your device
Now tap on the Apps option.
From there look for the Instagram app and tap on it.
In the App info,

select the

Force Stop option.
Now clear all the data from the app.
Once you're done with this tap on the Permission

option. From there give access to all the permissions one by one.
Open the Instagram app again and try to log in with your account details. This will surely fix this issue and you will be able to log in again. However, if the issue persists, follow the next step.
2. Check Your Internet Connection
This error can be due to a poor internet connection as well. Make sure you're using a good internet connection while trying to login into your Instagram account.
Many users have faced these issues while being on a WiFi connection. So do check if your WiFi connection has enough signal and data speed.
You can try a few fixes on your router like changing the position of the router for better signal strength or removing other devices from the router interfering with their connection.
If you are using mobile data you may change a few network settings, and see the changes. Moreover, you can also try switching between your WiFi and Mobile data. Try all these fixes and see if you get any results.
3. Login with Username Instead of Number on Instagram
The Invalid Parameter error usually occurs when we're trying to log in on Instagram using our phone number. If this is the case, you can try logging in using your username or email address.
This may not sound very technical but most of the users were able to fix this issue by using their username for login. It happens to be a glitch from Instagram that cause this error. And if you're facing it only while entering the number you should try using the username or email address.
If this issue occurs while creating the account on Instagram. You can use email verification instead of the number which will bypass the need of entering your number. Thus you will be able to create an account on Instagram without facing any Invalid parameter number.
4. Login Using Facebook on Instagram
If you have connected your Instagram account with Facebook. Then you can also log in using Facebook to get access to your Instagram account. There is no guarantee that the Invalid Parameter error will remove but at least you can get access to your account.
So, on the Instagram login page tap on Continue with Facebook. If your accounts are linked then you will be successfully able to login into your Instagram account. Once you're logged in you can try changing your login information.
This can be done through your profile settings. When you're done you can again try logging in using your number, username, email, and password. You may be able to log in to your account again without any errors.
So, if you have your Instagram connected with Facebook do try this method.
5. Contact Instagram Support
If you have tried all the fixes, and still you're facing the same error. It's time to contact the Instagram support team. It might take some time to get a response. But once you contact the support, they surely try their best to resolve it and most of the time the issue gets fixed.
You can also take screenshots of the error you're facing. Once you're ready with everything follow the steps given.
Open the Instgram app and select the profile icon from the bottom right corner.
On the profile page, tap on the menu

option

Now select the Settings options from the popup.
From the Settings page, look for the Help option and tap on it.
Select Report a problem

, which will show a pop-up tap on

Report a problem again.
Now enter all the information about the issues you're facing. And you can also add the screenshot to give a more clear context.
Once you're done tap on the Submit button from the top right corner. The request has now been sent to Instagram support. You can wait for 12-24 hours to get a response from the support team.
Conclusion
Instagram Invalid Parameter has become very common with many users. And it's not a great feeling when you can't even log into your account. We have mentioned all the methods that have worked for many users out there with this same problem.
You can try them step by step and see if you can see any results. If you're still facing the issue, then you may contact Instagram support to get a clear solution.