Are you a truck business that wants to maximize time, efficiency, and revenue? It can be difficult to know where to start when it comes to improving your day-to-day operations. But don't worry – getting started with creating the ideal setup for your truck business doesn't have to be complicated or expensive. In this blog post, we will discuss 6 simple ways you can begin making positive changes that will shift your entire organization and lead toward success! Read on for an overview of these easy strategies as well as other helpful insights into running a successful trucking business.

Invest in Quality Maintenance Services
Investing in quality maintenance services for your vehicles is always a wise decision. Regular maintenance checks will ensure that your vehicles are up and running smoothly, efficiently, and most importantly, safely. Running a vehicle without regular maintenance is like driving with your eyes closed. Sure, it may seem fine and dandy for a while, but disaster can strike at any moment without warning. Not only do regular maintenance checks prevent potential disasters, but they can also save you time and money in the long run. By keeping up with maintenance, you will enjoy better gas mileage, lower repair costs, and a longer lifespan for your vehicles. So, don't hesitate, invest in quality maintenance services, and give your vehicles the care they deserve.
Utilize Modern Technology to Automate Processes
With the rapid advancements in technology, businesses have the opportunity to automate their processes and streamline their workflows like never before. With the use of modern software systems such as fleet management software and a truck camera system with GPS tracking, companies can now operate more efficiently and effectively. These systems not only allow for better safety and security measures but also provide real-time information and data analysis, allowing for more informed decision-making. By utilizing this technology, businesses can save time and money while maintaining a high level of productivity. With so many benefits, it is no wonder why more and more companies are turning to automation to improve their operations.
Consider Insurance Coverage For Your Trucks
If you want to safeguard your fleet of trucks, it is crucial to invest in insurance coverage for their protection. Whether it is a breakdown on the side of the road or a major mechanical issue, unexpected problems can arise at any time – but with the right coverage, you can rest assured that your trucks will be back up and running as soon as possible. Not only does insurance coverage provide financial protection for any repairs or replacements that may be necessary, but it also offers peace of mind knowing that you have a plan in place for any eventuality. So if you haven't already, consider investing in insurance coverage for your trucks – it could save you from a potentially costly and stressful situation down the road.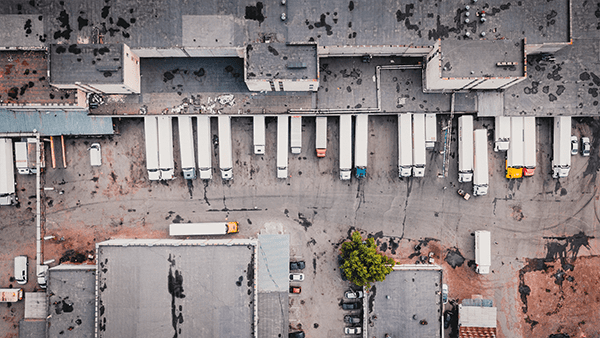 Create an Effective Marketing Plan to Promote Your Business
Marketing your truck business effectively requires a strategic plan, both online and offline. To begin, consider your target audience and which platforms they spend the most time on. For online marketing, social media platforms such as Facebook and Instagram can be powerful tools for promoting your business through paid advertising and organic content. Offline, networking with other local businesses, and attending industry events can help establish your brand and gain new customers. In addition, incorporating eye-catching graphics, clear messaging, and promotions can increase engagement and drive sales. By carefully planning and executing a comprehensive marketing plan, you can take your truck business to the next level and reach new heights of success.
Build A Strong Relationship With Customers
To ensure repeat business and positive word-of-mouth recommendations, it is very important to establish a robust connection with your customers. Excellent customer service goes beyond simply being polite and courteous; To succeed, it is important to have a thorough understanding of your customers' requirements and go above and beyond to meet them. This can be achieved through timely communication, personalized solutions, and a genuine desire to help. By investing in your customers and providing exceptional service, you not only increase the likelihood of customer loyalty but also set yourself apart in a competitive industry. So next time you interact with a customer, remember the impact that excellent service can have on your truck business.
Analyze Data Regularly
If you are running a truck business and want to identify growth opportunities and make improvements, analyzing data can be very useful. By collecting and analyzing relevant data, businesses can gain valuable insights into customer preferences, industry trends, and performance metrics. This information can then be used to inform decisions about product offerings, marketing strategies, and operational processes. For example, analysis of customer feedback can help uncover areas of dissatisfaction which could lead to changes in service or features that would give customers a better experience. Similarly, tracking industry-wide sales figures allows businesses to anticipate shifts in demand so they can adjust their inventory accordingly. Finally, monitoring key performance indicators such as fuel efficiency or driver safety scores provides an objective measure of progress over time which helps keep the team on track toward achieving long-term goals.
In short, data analysis is essential for any truck business looking to stay competitive in today's market – by regularly taking stock of your current situation you will be able to spot potential improvements and capitalize on new opportunities before your competitors do!
For any truck business, it is important to invest in high-quality maintenance services and modern technology to automate processes. Building a relationship with your customers comes through customer service, so make sure you are doing everything you can to engage them and make their experience memorable. Additionally, create an effective marketing plan that targets different areas of promotion both online and offline to drive traffic to your business. Finally, make sure you analyze the data you have regularly in order to identify what is working and areas of improvement or potential growth opportunities. Trucks connect us all, so it is important that we prioritize the strategies necessary to ensure their efficiency and productivity!