"An existing connection was forcibly closed by the remote host" is a very common issue which many Minecraft users are facing these days while accessing or login to the Minecraft server. This might get very annoying because there's no way to access the game.
The entire error message reads as follow,
Connection Lost

Internal Exception: java.IOException: An existing connection was forcibly closed by the remote host.

Back to server list

Minecraft is one of the most popular. It has been more than 10 years since its release but still ruling the chart. With that amount of users it is quite common to face random bugs or glitches in the game. Minecraft has been plagued by launcher related issue and crashes & the most notorious has been moving error code 5. The similar error related to this is Minecraft connection refused, fix for which we have already covered here.
We will show you all the fixes to get rid of this error but before that let's see why this error occurs.
What Causes the Minecraft Connection Forcibly Closed Error?
If you're encountering this error, you may be getting a "Connection Lost Internal Exception: Java.io.IOException" message on your screen.
This usually happens when you're not using a proper internet connection. It can also happen if the servers are unable to connect to your IP address.
Mostly issues related to your Internet connection causes this error. However, there can be other reasons as well.
Follow through the article, to see all the fixes that you can use to fix this error.
How to Fix the Minecraft Connection Forcibly Closed error?
1. Check Your Internet Connection
Minecraft is a multiplayer online game so having a stable network connection is needed for better gameplay. If your internet connection is very slow or unstable, you may face some connection errors. Make sure you're not downloading and streaming while playing the game. If you're doing all these things together,  your network connection keeps getting slow down which ultimately causes these errors.
We would recommend you stop streaming and pause all the active downloads. And see if that gives any boost to your network connection.
If you're still facing the issue you can follow some more troubleshooting steps.
The first one is using an ethernet cable for connecting to the internet. A wired connection has always been more reliable than a wireless one. So, turn off your WiFi and connect your system to a router using an ethernet cable.
You can also turn off your router for a while, wait for a few minutes and turn it on again.
Follow all these steps and then try running the game again to see if the issue is resolved or not.
2. Disable Windows Firewall
Windows Firewall is meant to keep you safe from any unauthorised network connection. However, many times Windows Firewall protection or any other third-party antivirus blocks the proper network connection while running the games. It can also be a big reason behind the Minecraft connection error.
You can temporarily disable them to see if these are causing the issue. For doing that follow these steps.
To disable Windows Firewall, open the Control Panel on your PC and click on System and Security.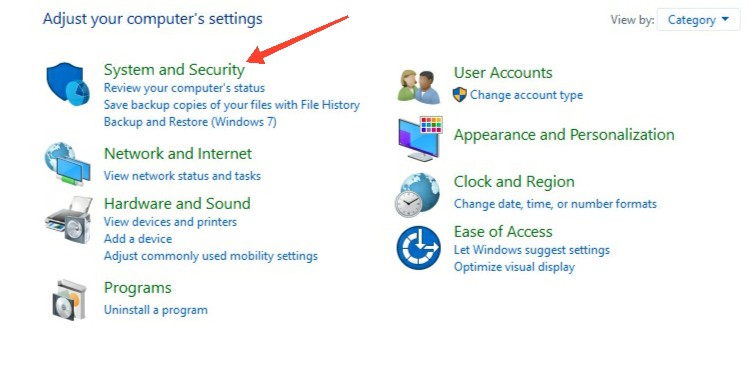 Now click on Windows Defender Firewall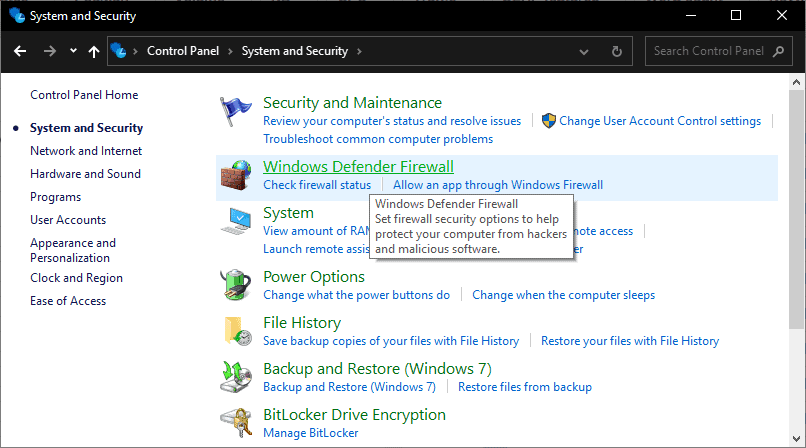 From the left panel, select Turn Windows Firewall on or off.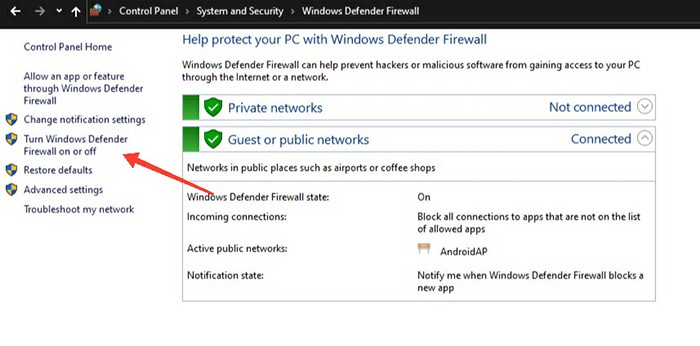 In the next interface, you will see two sections: Private network and the Public network. In both of them select the Turn off Windows Firewall option.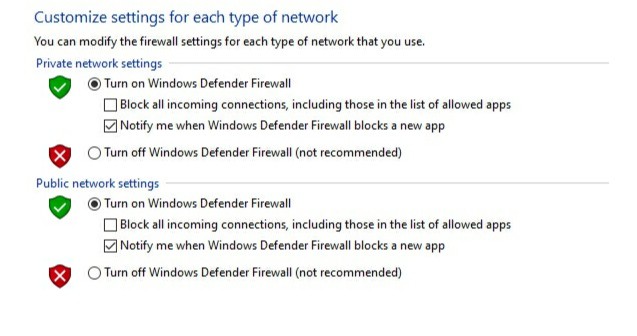 Once you are done restart your PC immediately.
This will disable the Windows Firewall and you can check if this solves the issues.
3. Use a Public DNS Server
If you're still facing this error you can try using a public DNS server. The default DNS settings of windows do interfere with the network connection to cause these errors. So, switching to a public DNS is the best idea.
But before that, we recommend you flush your DNS. This will remove all the cache stored in your DNS server. It can also solve the Minecraft connection error if the issue was due to the stored cache.
Follow these steps to flush your DNS.
Click on the Windows start menu and type cmd.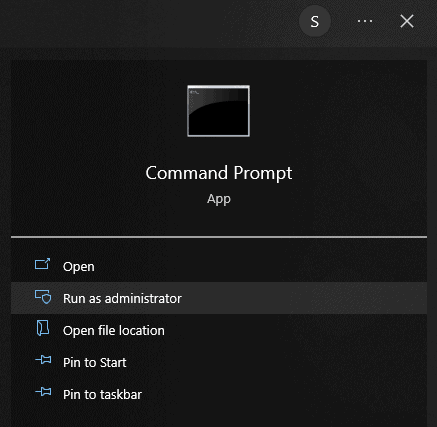 Click on Run cmd as administrator and give the permission.
Type ipconfig /flushdns on cmd and hit enter.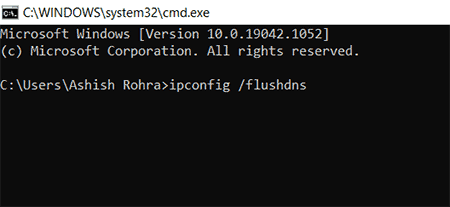 This will clear all the DNS cache.
Now you have to change your default DNS settings to a public DNS. Here are the steps to do so:
Open the Settings by pressing Win and I key.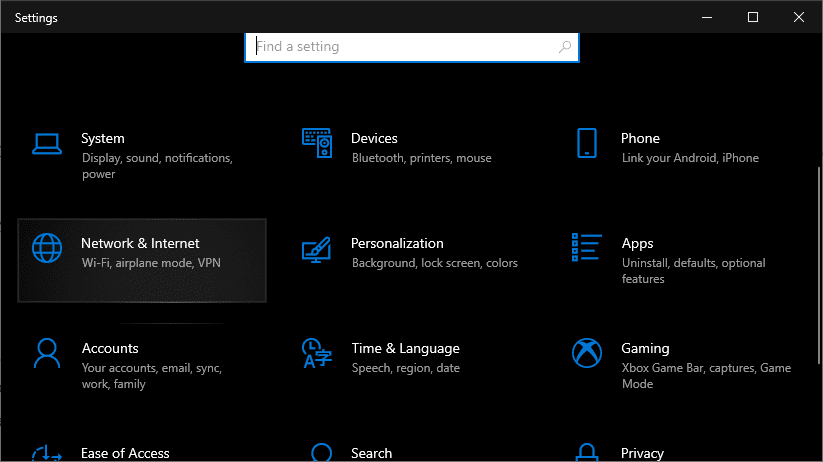 Select the Network and Internet option.
Click on Change adapter options.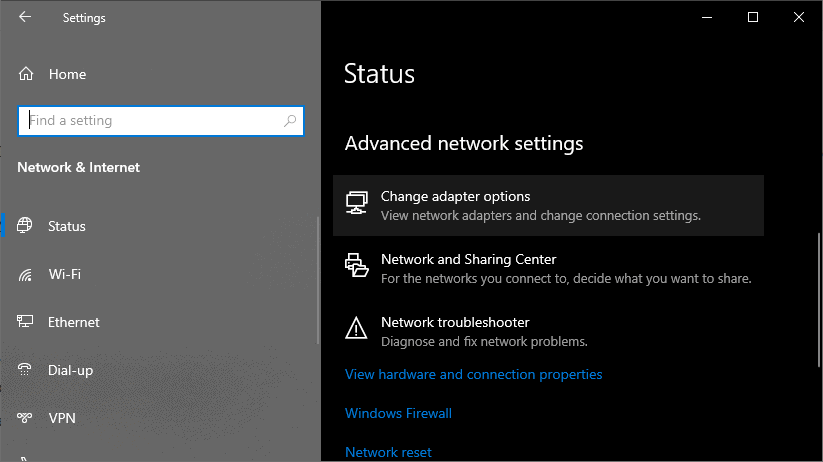 In the next window, right-click on the network you're currently connected to and click on Properties.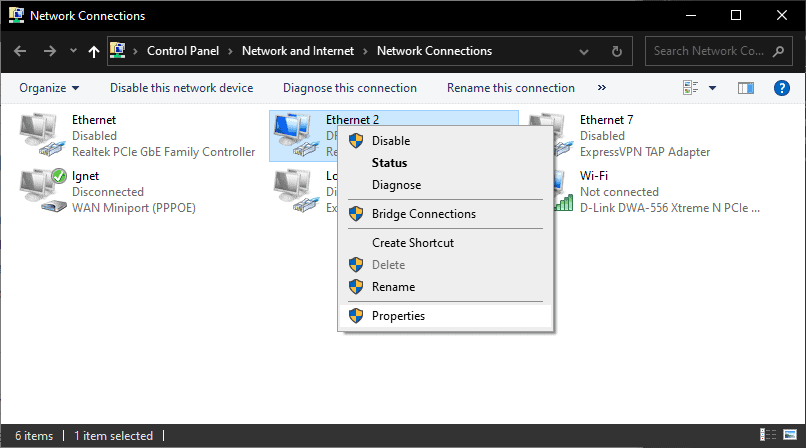 From the list select Internet Protocol Version 4 (TCP/IPv4) and click on Properties.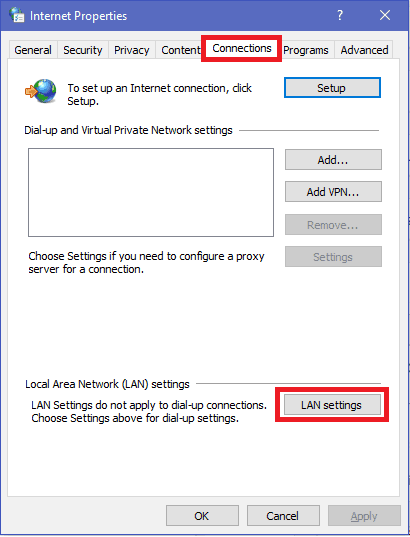 Click on the "Use the following DNS server addresses" option and enter the Google DNS server addresses:
Preferred DNS server: 8.8.8.8
Alternate DNS server: 8.8.4.4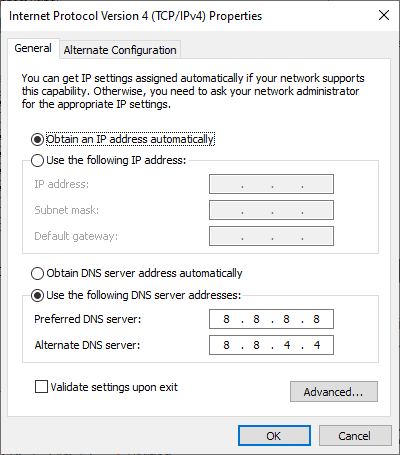 Click on OK to save the settings and restart your system.
4. Reinstall Java
If you're still getting this error, you can try reinstalling Java on your PC. There could be some issues with your Java program which is causing this error.
So uninstalling it is the best thing you can do here. Here are the steps to uninstall Java
Open the Control Panel, and under Programs click on Uninstall a Program.
Then in the next page look for Java from the list of all the installed apps.
Click on Java and then select Uninstall.
Follow up with the pop ups and complete the uninstallation process.
Now download and install the latest version of Java
Once everything is done, restart your PC and launch the game.
Follow the next step if this didn't help.
5. Reinstall Minecraft
If the above fix didn't work, you may also try uninstalling Minecraft. Many users with the Minecraft connection error were able to fix this issue by just following the same step.
Below are the steps to uninstall Minecraft.
Press Win + R Key and enter appwiz.cpl in the Run dialog box. Click Ok.
From the list look for Minecraft and click on it.
Now select Uninstall and complete the uninstallation process.
Download and install Minecraft again and launch the game.
6. Update the Network Drivers
Outdated network drivers are one of the main reasons behind poor network connections. And this could be another reason behind the Minecraft connection error. If your system is having some old network adapter drivers, updating them should be your first priority.
You can do this either by using the Windows Device Manager or from the official website of the adapter manufacturer. Below are the steps mentioned for the prior one:
Open the Control Panel and click on Hardware and Sound.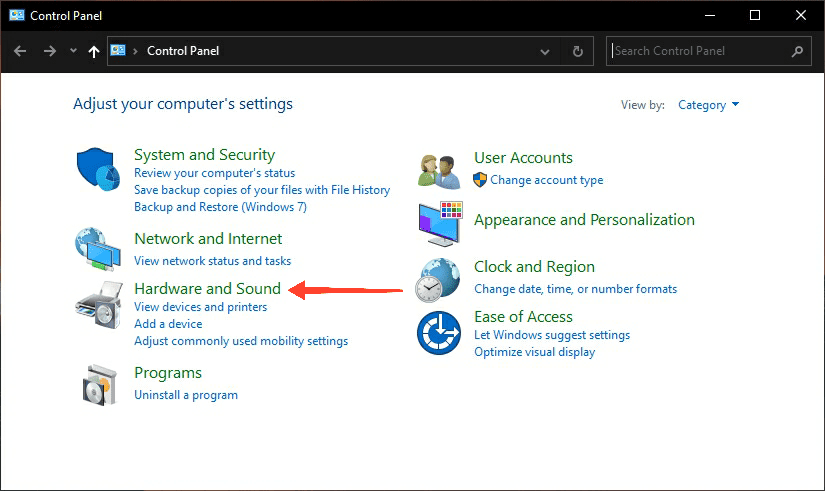 Under Devices and Printers look for Device Manager and click on it.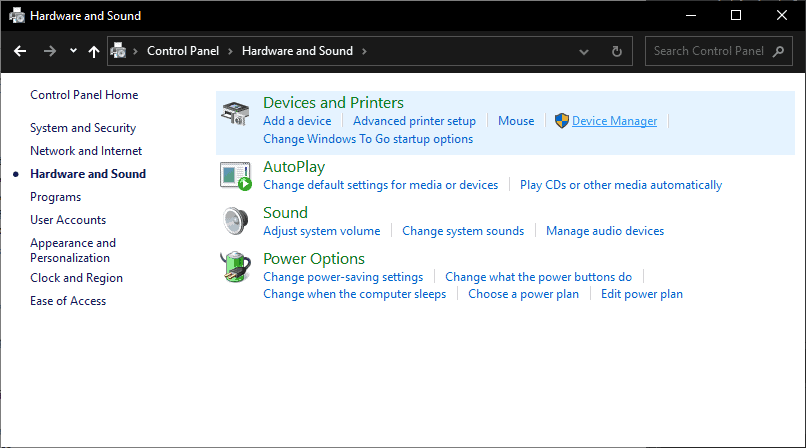 A new Device Manager window will appear.
From there navigate to the Network Adapter option and click on it.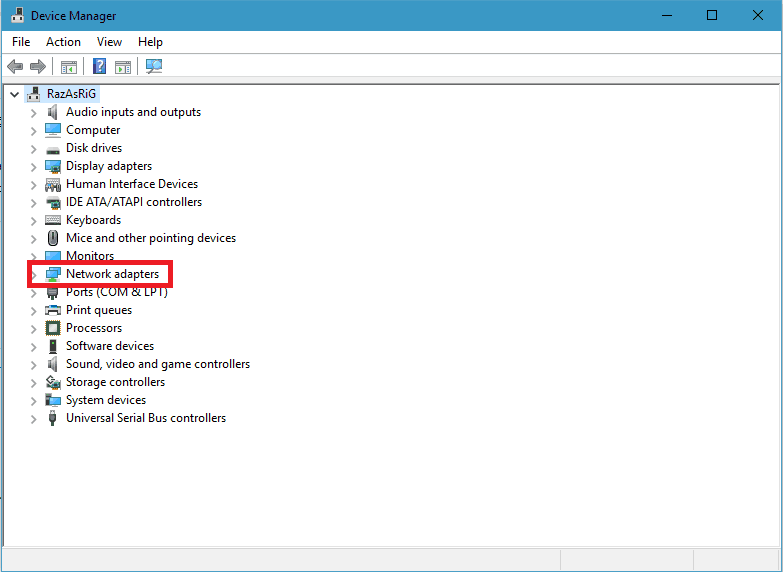 Now you will have the list of network adapters on your system.
Right-click on the default network adapters of your system.
From the next window select Search automatically for drivers.
Install all the updated drivers and restart your system.
Now launch the game again to check if the issue persists.
7. Contact the Minecraft Support
If none of these fixes worked, then you should finally contact the Minecraft Support. At this point only they can guide you what's the real issue with your game.
Sometimes these errors are user specific. So no matter how many fixes you try you may still encounter them
So, we would recommend you contact the Minecraft Support team and tell them everything about the error. You should also add some screenshots for context.
Once you're done sending the request you can wait for a few hours to get their reply. And can follow up with them regarding this issue.