Stuck with not able to login to Hulu? or Hulu Login button is Not Working?
Although Hulu is pretty recent compared to Amazon Prime or Netflix, its popularity has been enormous over a couple of years. While including a vast collection, it showcased some of the best features, which were new and exciting. That's why Hulu has successfully booked a seat along with the most famous online streaming platforms.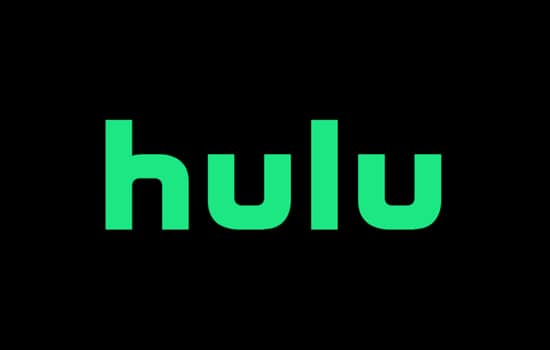 Along with housing some great originals, Hulu recently included a feature where subscribers can watch what they want. So you can send a request to witness your viewing DNA becoming available on Hulu. It had blown away the platform by welcoming thousands of subscribers daily.
But just like any other internet streaming platform, subscribers of Hulu also reported having trouble logging in. You might experience some unwanted glitch in the service, which can kill your mood, so if you face issues while logging into your Hulu account, you must read this article. Here we will talk about some obvious reasons and various easy fixes to remove the obstacles instantly. Let's begin!
Reasons Why You Can not Log in to Hulu
If you surf through the community page of Hulu, you will notice several complaints of users regarding this issue. Frequently, login issues occur due to Hulu's server glitches. But there remain various other reasons also.
The other probable causes can be a little tricky to resolve. That's why you first need to find out why you are facing login problems. Keep in mind that the reasons can be different for each user. So you need to go through the reasons mentioned below precisely to find out the root cause.
1. Wrong Hulu User ID and/or Password.
The problem we suffer from most of the time happens because we don't heed certain things. It may be the case with the login issue you are having now with Hulu. So before doing anything else, you need to check whether you are providing the correct username or password or not. You may be misspelling one of it or both of it. Though it sounds silly, it happens to everyone. This common issue occurs because you have to remember so many user IDs and passwords these days. So one can easily get messed up. If you seem to have forgotten your password, simply click on the 'forget password' link and follow the instructions. On the other hand, if you can't remember the email address you used for Hulu, check the fixes section to retrieve it.
https://help.hulu.com/s/article/recover-email
2. Technical Hulu App Glitch
Having a technical glitch is an inevitable problem with online streaming platforms. Whether you are watching Hulu on your smartphone or smart TV, you are prone to experience some technical glitch. There are several reasons why a technical glitch happens. A significant number of subscribers trying to log in might be one of them. When many people log in to one platform simultaneously, technical glitches occur the most. So if you have already checked your user ID and password but didn't get any luck login in, try the uninstall and reinstall method. To avoid a technical app glitch, you must delete the Hulu app from your device and reinstall it. This method will come in handy if login problems occur due to the app glitch.
3. Your Subscription Might Have Ended
One of the most general reasons behind a login issue simply happens because of the end of your subscription. So after checking your username password and trying the reinstalling method, check whether your subscription is going on or not. An expired subscription may be the cause of your login error. It may happen due to the expiration of your credit card number also. For that, you need to re-enter your credit card number along with its accurate expiration date.
4. Your Internet Connection Might Be the Cause
As per Hulu's guidelines, users can not change the internet connection they use to log in to Hulu frequently. Hulu does not allow that. You can only change the network only four times a year. So if you are using Hulu from different network services for a couple of months, chances are you will face login errors. If this happens, switch to your home network. According to Hulu's guidelines, you should log in through your home network within a minimum period of 30 days to avoid login issues.
This unusual guideline is there to help people manage their accounts better. You are most likely to share your account with someone else. That's why you need to log in to Hulu using your home account once a month. It will ensure that too many people are not using your account simultaneously.
5. You might have gone for a bundle subscription
Another reason behind your failed login can be the bundle subscription you have. Disney owns Hulu. It has a fantastic service where you can avail yourself of a subscription video on demand offer with Disney and ESPN+. This bundle also includes the platform Hulu. And you need to pay $12.99 monthly to avail of the bundle service. If you added Hulu to this bundle, you need to provide the exact user ID and password you previously used for that bundle. Otherwise, login issues will appear. Many users keep on entering their old credentials. But if Hulu has been a part of that bundle, only the bundle credentials will work.
Some Other Possible Causes Behind Hulu Login Errors
Apart from the most common issues mentioned above, there are many other reasons. Let's find out if you are facing Hulu login errors due to these issues discussed below –
Any adblocker can cause an unwanted login glitch. If everything from your login credentials to the subscription date is correct, adblocker might be disrupting the activation page. You should delete and reinstall the ad-blocking app or software you use. Try doing this on devices in which you are facing Hulu login issues.
Sometimes your browser proves to be the root cause behind login troubles. It can happen due to undeleted cache files left on your browser. To solve this problem, you should clear the cache from the browser through which you are accessing Hulu. Or else you can simply reboot your device. You might also find cleaning the memory of the browser helpful.
If you have been using online streaming platforms for a pretty long time now, you would know which browsers work best for that. So many specific browsers work better for Hulu, too. Firefox proves to be unique for Hulu. So you can use Firefox to access your Hulu account.
Another common reason could be the dull WiFi network you use. A poor WiFi connection or slow internet data can hinder everything you do on the internet. So you need to check the speed of your network every time you experience a glitch or move to a new location. Several websites exist to take a speed check test of your network.
You must not forget to use the delete and reinstall method. If you face a login issue and everything from your side is clear, it may happen for a technical glitch. Technical app glitches go away quickly. To make the process quicker, you can try deleting and reinstalling your Hulu app. You must always keep your Hulu app updated too.
Just like you need to update all the apps on your device, the device should be up to date too. Often we ignore the device updates and forget to schedule the time sooner. So some apps tend to perform poorly. Check whether you are missing any device updates lately, and try updating your device first.
How To Fix Hulu Login Problems – Fixes You Need To Know
Are you wondering why your Hulu login gets unsuccessful every time? We understand how irritating it can be for you. After spending the whole day at work, you need some time to relax while turning on your favorite show on Hulu. But when you can't log in to your Hulu account after multiple attempts, the mood to watch something nice goes away. That's why we have mentioned all the essential Hulu account login fixes you must know. So before getting infuriated by a failed login, try these following fixes right away.
1. Check the Hulu Server Status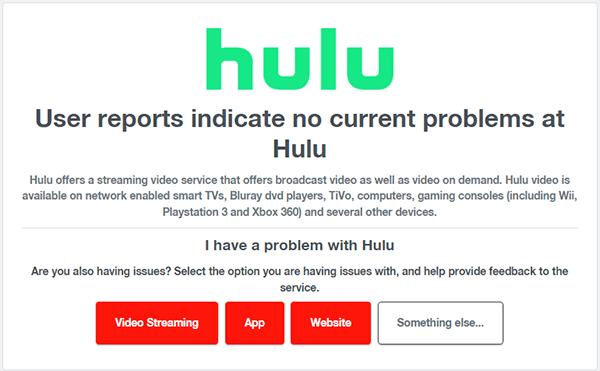 Login issues happen majorly due to any server problem that Hulu might be having. If the server status is poor, it will not let you stream anything on the platform. Additionally, it can block the activation page, so you can't log in to Hulu. Server problems are temporary issues. It will go away after some time. So if you don't have an urgency, you could try login in after some time. You can give a 15 to half an hour gap between multiple logins. Or else you can check if the Hulu servers are down to know there is no problem at your end.
To check if your Hulu server is not working correctly, you should visit the DownDetector page. You will get to know if the server is down currently. Visit this link below to go to the DownDetector page for Hulu –
https://downdetector.com/status/hulu/
You should check the live map to ensure that the Hulu servers are not working correctly. You should also look at the comment section to know if other users face similar problems.
2. Install Hulu Pending Updates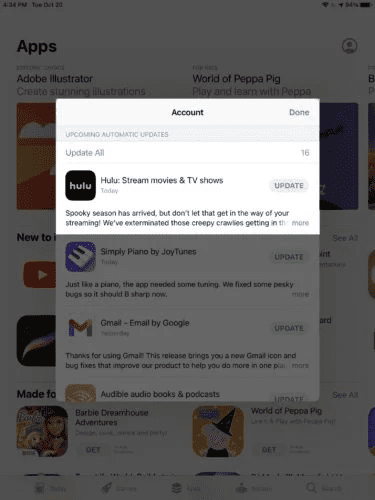 If you are facing login errors on Hulu, you should not eliminate checking whether your Hulu app is updated or not. Running the latest versions of every app you use is extremely important. As every update includes some crucial bug fixes and new features, you should not waste time using older versions. The same happens with Hulu too. So, to eliminate problems in the previous versions, you must update the app whenever it's needed. To update your Hulu app, follow the instructions below correctly.
Step 1.Visit the App Store first, from which you need first install the Hulu app.
Step 2.Search for Hulu and get into the Hulu page.
Step 3.Check if there are any available updates. If there remains an update, click on the update button to do it instantly.
3. Restart the Hulu App and/or your Device
Some confusing problems can have a simple solution. So, all the irritating login troubles you are facing now might be gone entirely if you just restart the app after closing. You should also try to reboot your device once.
4. Change Your Password and Sign Out of All Connected Devices
If you cannot remember the original password, you can always create a new one. You will need to provide your previous email address to change the password. Hulu will need some ground based on which it will allow you a chance to change the password. To reset the password, follow the steps below.
Step 1. Open any browser on your device and visit this link to go to the login page of Hulu
Step 2. When the login page appears, find and select the 'Forgot your email or Password?' section.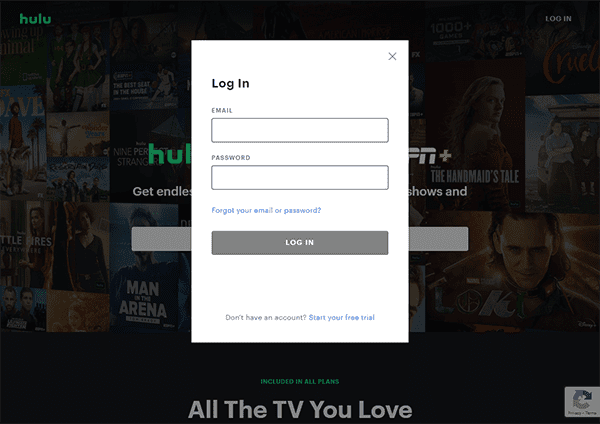 Step 3. After selecting the option, you will need to provide your email address. This email address should be the one you used when creating your Hulu account. Log in to your email id and click to 'Send Me a Reset Link' button.
Step 4. Now open your email and find out the mail Hulu recently sent you. Make sure to follow all the instructions Hulu has prescribed in that email.
Step 5. In the end, enter a new strong password for your Hulu account. Check if your password has upper and lower case letters, followed by some numbers and punctuations. You should also need to write down your new Hulu password in someplace safe. It can be your phone's notes section or a notepad often used.
Step 6. After entering a new account password for Hulu, go back to the activation page with the link mentioned in step 1. Provide your new Hulu account password and email. Then click on OK to continue.
How to Sign Out of All Connected Devices on Hulu
Step 1. Visit the account page after opening the app.
Step 2. Find the section named Your Account. Upon clicking on it, a drop-down menu will appear.
Step 3. From that menu, find Privacy and Settings and click on it.
Step 4. Under privacy settings, select Protect Your Account.
Step 5. Upon clicking on that, a pop-up screen will appear. Now find out an option named Log Out of All Computers. Click on it to log out of all devices without which you are using right now.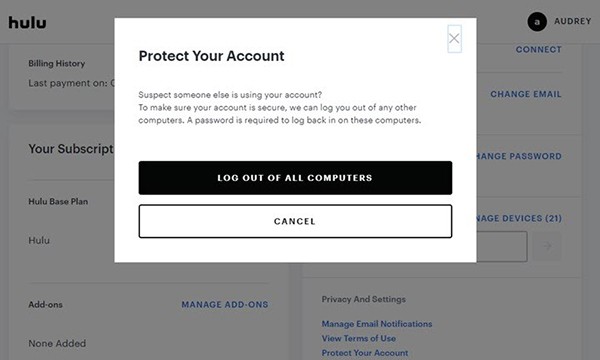 5. Clear out All Cookies and Caches from your Browser
If you have several corrupted data stored on your browser, it may lead to unsuccessful Hulu login. We all visit several websites throughout the day. So various website cookies and caches get stored in your browser, and you need to clean them up. Try the instructions below to clear cookies and caches from your browser.
Step 1. Open the browser on your device and get into the settings.
Step 2. Open the Privacy and Settings options and then press on Clear Browsing Data.
Step 3. You can change the time frame and select All Time to remove long-stored caches and cookies from your browser.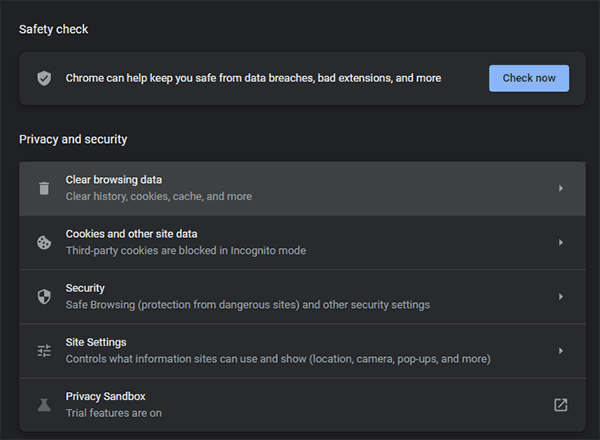 Step 4. After clearing that up, try to log in to Hulu again.
6. Force Stop Hulu App
Force stopping your Hulu app is most likely to solve your login issues. To perform it smoothly, try to follow each step mentioned below precisely.
For Android Devices –
Step 1. Go to the Settings of your Android phone and scroll down to find Apps, and click on it.
Step 2. After pressing on Apps, go to Applications and click on Manage Apps.
Step 3. Now you will see every app that you have on your device. Find Hulu and click on it.
Step 4. You will notice an option called Force Stop. Simple click on it. And then relaunch it after a while.
For iPhone Users –
Step 1. Open the Hulu app on your iOS device.
Step 2. You will need to swipe up from the bottom screen and hold your finger at the middle screen. It will show all your open apps.
Step 3. Hold it right there at the middle screen for a little bit until you see a minus sign appearing on the top left side.
Step 4. Click on the minus sign to close the Hulu app.
7. Update Your Device
If you still face login issues, the chances are that your device is not updated. To update your device, go through these steps below –
For Android Users –
Step 1. Go to the Settings options and click on About phone.
Step 2. Click on Check for Updates. If you notice any pending updates, download and install the updated version right away.
For iPhone Users –
Step 1. Tap on Setting and then Go to General.
Step 2. Find out Software Update and click on it.
Step 3. If you see the availability of software updates on your iPhone, click on it to start the update.
Step 4. Lastly, click on Install Now.
8. Check your Internet Connection
If cellular data is not working for you right now, you should try switching to a strong WiFi connection. If you are already connected to WiFi, follow the instructions below correctly –
Step 1. First, you should detach your router from the power connection.
Step 2. Now, wait for a couple of minutes.
Step 3. Plugin the router back to the power source.
Step 4. Let some time pass to establish a secure and excellent connection. Then try to log in to Hulu again.
9. Log in to Hulu From the Website
Sometimes the app can create several login problems. In this case, you should try login in from the web page through your browser instead of the Hulu app. Many users have complained about this issue found in apps. Windows Store no longer supports Hulu too.
Therefore, Hulu glitches get more frequent. As you don't get updates on the Hulu app as of now, bug fixes become an apparent issue. In this case, try accessing Hulu from the browser and close the app.
10. Stream Hulu On Incognito Mode
Incognito mode proves to be highly beneficial for streaming platforms as it eliminates all the plugins and extensions. So you need to make sure that other data doesn't interrupt or cause Login errors. So follow the instructions below to open incognito mode on your browser –
Using Google Chrome, tap on the settings and tap on Incognito Mode. Or else, press Ctrl + Shift + N together on your PC to open incognito mode.
If you are using Safari on macOS, press Command + Shift + N at the same time to open the incognito mode on your browser.
11. Check Your VPN
If you are using VPN, it might disrupt the performance of Hulu on your device. So, you must not forget to check your VPN. You can also disable it temporarily or reconnect it. Check if your VPN is working correctly with Hulu or not –
Switch off your VPN and then turn it on after a couple of minutes. You should find any other US server and connect to that VPN.
Open Hulu on a different web browser, using a new VPN.
Disable all the GPS services on your device temporarily.
12. Log in To Hulu Using a Different Device
You should also not forget to use a different device to run Hulu if you face login troubles on one device. If you notice that Hulu is working fine on another device, be rest assured that the problem was on your previous device. In that case, try updating your device, reinstalling the Hulu app, and clearing website caches and cookies from the browser.
Conclusion –
We can all agree that Hulu is a top-class streaming service without a hint of doubt. However, like any other app, it can work inappropriately, which is highly irritating to witness. But a faulty viewing experience does not entirely question an app's quality. There can be many reasons behind the login errors you face, as we mentioned above. Some might be due to poor server issues or technical app glitches on Hulu too. Besides that, many other factors on your devices might create problems and hinder the app from running smoothly. So don't forget to try out all the fixes mentioned in this article to resolve any Hulu login issue quickly.