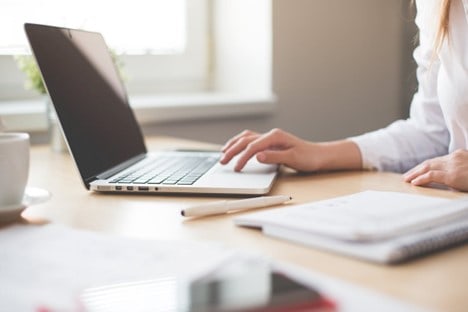 Be it content writing or research paper writing, you have to follow the right process. When you fail to follow this order, your readers will be confused. The writing process involves researching extensively, writing, proofreading, and editing. All these tasks require a lot of time and energy to be done well. Fortunately, you don't have to do everything manually today. Rapid technological advancement has led to the development of apps for everything. Today, there are a lot of writing apps that will help you save time and get good grades. Writing is not just about organizing words into paragraphs. You'll need to plan, have a solid structure, write clearly, and use perfect grammar. Writing apps exist to help you with these activities. Here are some of the writing software tools available today that are worth trying.
Best Software to Aid Your Writing Process
1. Scrivener
Scrivener is an amazing software program that was developed more than ten years ago by a top writer called Keith Blount. This app has lots of useful features that take your writing project or book from an outline to a completed draft. Some of these cool features include file importing, automated document listing, templates, and preset formats to name a few. This app can be used by scriptwriters, students, novelists, lawyers, and journalists.
2. Hemingway
Hemingway is a popular tool that will not only increase your readability score but will also help you with proofreading. This app points out sentences that are quite difficult for the average reader to understand thus streamlining your thoughts. It helps in making your sentences concise, clear, and bold. While writing your essay, the app will mark complex sentences. It will ensure that all your sentences are short and direct to hold the reader's attention. The best part about this app and best essay writing service is that you can use them without paying a dime. Plus, the site is easy to use.
3. Grammarly
This is one of the best writing apps in the world today. It helps you correct stylistic issues, spelling mistakes, and punctuation errors. Grammarly has a premium and free version. The free version helps you correct spelling, grammar, and punctuation errors. It also cuts long sentences. On the other hand, the premium version gives you access to a wide range of stylistic corrections, word choices, and a plagiarism checker. The premium version corrects almost all the mistakes in your paper thus saving you time and energy when editing. You can also access the app as a browser extension.
4. Evernote
Evernote is a great application that can help you get good grades in college. It is a note-taking app that is perfect for processing hand-written notes or articles from the web which is essential when writing a research paper. Evernote stores everything that you'll need. And this ranges from a simple note to a long article. This way, you'll never worry about losing your ideas when writing an essay. While Evernote is a popular platform on Apple devices, it can work on other devices too. Evernote and custom coursework writing service are perfect for extensive research and note-taking.
5. Focus Writer
Focus Writer is a popular word processor that can be accessed on all major operating systems. Most people see it as an alternative to Microsoft's word processor. Since Microsoft products are quite expensive, most students cannot access and use them. Therefore, Focus Writer is taking over the world. This software gives the user a wide range of statistics including character and word count. Since its compatible with other word processors, you can open and read your essays on other platforms when you want to.
6. FreeMind
This is an amazing mind-mapping app that allows users to create structured diagrams. After conducting extensive research, you'll need to organize your work to ensure that you capture relevant information. This program can help you during this stage.
You can use the program to track tasks, projects, and time. You can brainstorm your essay using a wide range of colors to show the sections that you are referring to. The color-coding features can also help you track your essay while writing. The program has advanced DES encryption to keep your work safe. You can easily protect your work from loss as you complete your project. FreeMind is free to use. Therefore, you should only concentrate on getting good grades.
7. ProWritingAid
This is a popular cloud-based tool that is used for blogging, essay writing, and copywriting. It can help you proofread, identify mistakes and correct them in your essay. There is a free and paid version that you can access whenever you want. You can test the premium version for fourteen days to help you decide whether you'll need the premium features. Some of the premium features include word choice and sentence length. By eliminating grammar issues, you can easily improve the readability score. The app can be used with other popular apps such as Google Docs, Microsoft Word, and Scrivener to name a few.
8. Simplenote
This is a simple and clean app that students can use to take notes. As an academic writer, you probably know that the best writing projects usually start from the smallest ideas. Simplenote is a platform that will ensure you've recorded and included the most important points of your essay. The search function available here will ensure that you can find the old notes once you start pulling them up. It is popular software that has a modern and minimalistic look. As a programmer, you can also benefit from the available features when writing code. The best part about using this app is, that you won't have to pay a dime. It's perfect for students with a tight budget.
9. Canva
When writing, you don't have to focus too much on the words to send your message. At times, you'll have to design appealing infographics, creative images, and posters to make your essays and blog posts more engaging. Canva is a powerful tool that will help you create beautiful images and graphics. You can use this app for free or upgrade to the premium version to unlock lots of amazing features.
Conclusion
As you have seen, there are a lot of writing apps that you can use to save time and get good grades. Most of the apps that we've listed here can be accessed without paying a dime. All you'll need is a digital gadget and a reliable internet connection. Which software will you start using today?