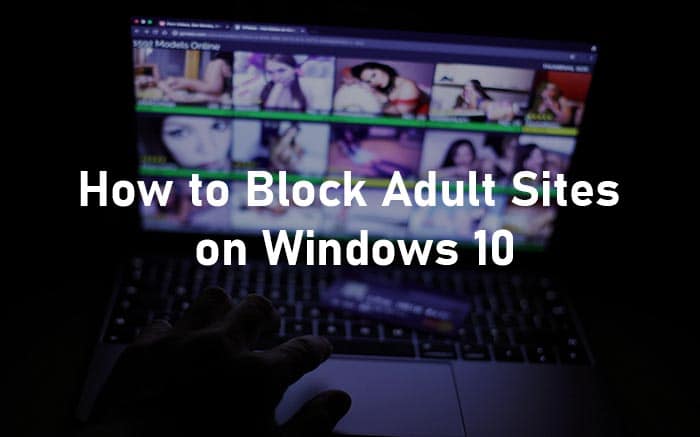 The Internet is the best thing invented so far. This fact can't be denied. But every boon comes with its fair share of demerits that is also a fact. While browsing over the internet the most irritating thing to witness is the crawling ads that jump straight over to our faces every time we open a new website. These ads while some useful, most of them are useless.
Having witnessing adult content while studying or gaming online can be disturbing and absurd for tender minds. Such inappropriate images or videos may put a negative impact on them.
Now, when you decide to do anything you have to figure out the ways. Just like others, blocking adult sites on windows 10 can be done in various ways. There is parental control lock in the Microsoft office settings, we can also do this by specific software created to do so or with the popular method of using an OpenDNS.
In this article, we will feature the former mentioned three ways in detail to block adult content on windows 10 so that you do not have to worry about public embarrassment or for your kids to witness unnecessary content.
How to Block Adult Sites on Windows 10
1. Blocking Adult Websites using Parental lock
So, if you are a parent and worry about your kids seeing absurd content on the internet. This is your way. First things first, to operate the parental lock feature on your Microsoft office you have to create an account and not just a simple local account but a parental account and then a separate account for your kids. For creating accounts for your kids and your own you have to go to settings-> accounts ->family and other people->add a family member.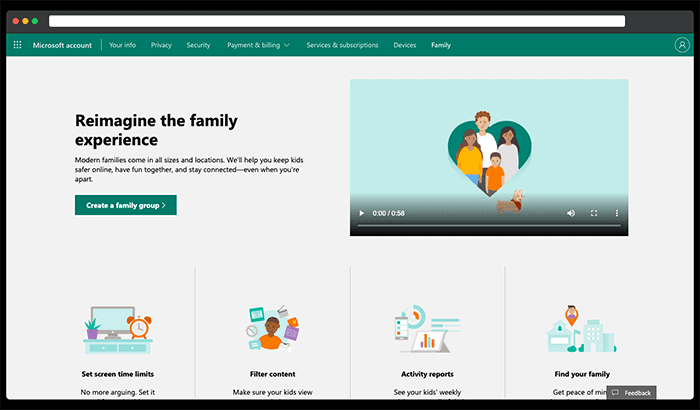 You need to fill in an e-mail account created beforehand or you can create one at the time of creating the child account. After you are done with this, you're good to go.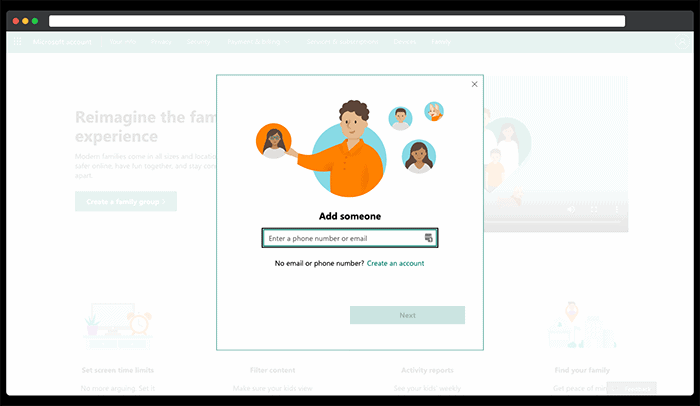 To operate the parental lock, you have to go as follows-
Once you're done with creating accounts, you need to browse windows 10 family settings where you can log in to directly control your kids' accounts.
There are numerous options available in the settings menu, we need to select "Block inappropriate websites".
This option will block all the adult content on Microsoft edge and internet explorer and you're sorted.
This method however so simple, can't be used for kids over the age of 10. The reason is they being advanced than their parents. This method can be surpassed if you install chrome or any other browser on the system.
There may be times when there are no worries of kids being around but you need to restrict such content for your peace and sanity.
Following are the methods you can subscribe to then,
2. Block Adult Content Using OpenDNS
This method is the most appropriate and safest of all. The only demerit is it can be used by only those having administrative privileges. OpenDNS is applied to a network and accessed by every other system connected to the network.
The mechanism of OpenDNS is to convert an URL to an IP Address which can be understood by the computer to operate further.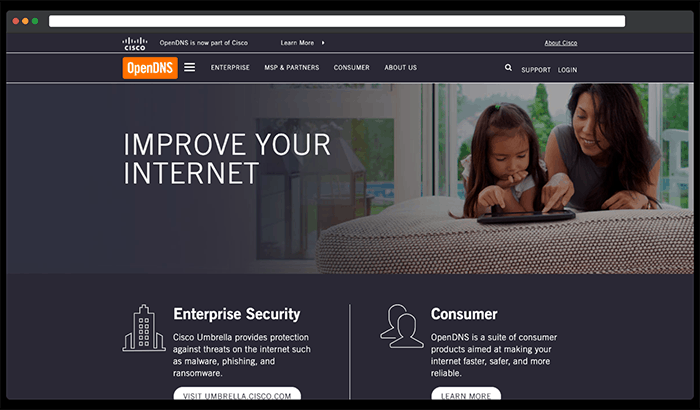 To start you have to navigate on the official website i.e., opendns.com, and create a free account.
Once done you will be provided with a set of IP addresses that you need to use in your system. With the given instructions you will be able to change the DNS address on your computer system.
To add a network, you have to go to settings which you will find after you click on the dashboard. The next step will be to name the network. Click on "done" after finishing.
Now that you're done almost. There are a few basic steps left to be furnished.
Install the OpenDNS Updater and log in to your account. It will automatically update the IP Address with OpenDNS if you have dynamic IP.
You need to configure the IP address after you create the network.
Then select the custom button and select pornography afterward.
Click on "Apply" to save changes and you're done.
There are no added demerits or merits but it can be tricky for someone new to advanced technology. There are so many OpenDNS services available in the market to be used.
So, while giving less work to your brain you can surely choose the most basic and simple method to block adult content i.e., using the software.
3. Block Adult Content Using a Software
There are several freeware which can be used to block adult content sites like:
BlueCoat k9 web protection
Qustdio
Block Smart
 There are no steps on this particular method as it entirely depends on the software you're using. The permanent steps although are to create an account and customize your settings.
Some of these are similar to parental control and others work on their algorithm. This method has no absolute demerits but an added benefit that most of these can be used for free or you can pay for premium benefits but that is optional.
So, now that we are done with major methods that are widely used there are some basic methods that can also be opted which are:

When you operate on safe search mode, the browser will always filter the ads & pop-ups you watch over browser or youtube, etc. Thus, no pornographic content will be displayed. This can not be surpassed by a kid until unless he's aware of the settings installed.
A widely used extension is block sites that can be added to the web browser. All of those have several extensions that you can benefit from.
This is another method that is mostly used when you want to block one specific site to be browsed on your system. There are software to serve the purpose.
Conclusion:
So, the last words are only that if you're a parent you can't be dependent on these methods only to serve the purpose as you only know how advanced kids these days are which can easily surpass such locks. You need to be aware of what they're browsing and need to be frank and polite with them in case they're on wrong track in the early teenage.
Another thing is if you're someone trying to stop your addiction you have to be determined to achieve your goal else these are just locks and you have the key to unlock them. So, they will anyways be useless if you still want to watch such content.