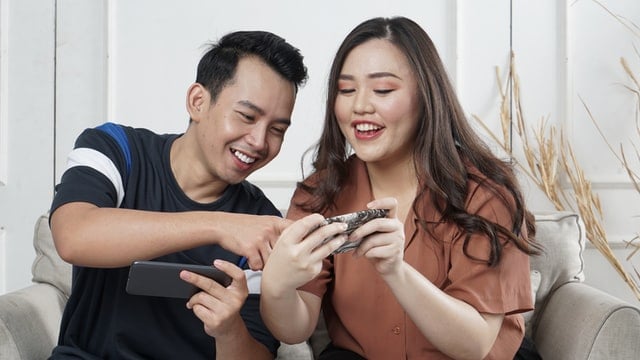 Even though most people agree that the pinnacle of gaming is found on computers or consoles, smartphone gaming has come a long way in the past decade.
Not only are smartphone games played by hundreds of millions of people around the world, but they can even replicate real-life experiences. Rather than going to bingo rooms, people may play online casino games on their phones.
Aside from being fun and a great way to pass the time, smartphone games are now adding a lot of elements found in computer and console games. There are in-depth games you can play on your Android or iOS phone with compelling storylines, great characters, and excellent mechanics.
Below are the ten best mobile games for 2022.
The 10 Best Mobile Games to Play in 2022
1. Civilization VI
A classic strategy game that has many interactions, Civilization VI is one of the best games to come out on mobile phones in the past year. The goal of the game is simple: you are choosing a nation and then playing the role of its leader. You must ensure your nation has enough food and supplies to survive, along with plenty of military firepower to avoid defeat at the hands of your enemies.
2. Device 6
Device 6 is a fun noir novel that you can immerse yourself in on several levels. The game casts you as Anna, someone who is suffering from amnesia. You are attempting to puzzle your way through different clues to discover Anna's identity and past, and to get yourself out of the mysterious island where you are currently situated.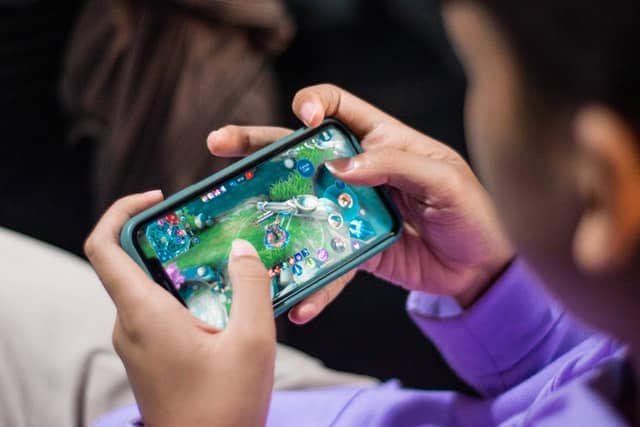 3. Florence
A charming game that deals with themes such as love and loss, Florence is a romantic title that relies on touch mechanics and puzzles to express the joy of love. The hand-drawn aesthetic of the game makes for a beautiful background, while the protagonist Florence Yeoh is a delight. You can finish this game in a 45-minute session, and it is worth every moment of your time.
4. Good Sudoku
If you have any experience playing the classic Japanese game, Sudoku, you will love Good Sudoku. The game is made by two designers who have a deep passion for Sudoku, and that shows in the way their game works. There is a convenient hint system, plenty of small tasks that you can complete within the games, and more than 70,000 sudoku puzzles to enjoy. If you want to play a game that makes you think and strategize, this is a great option.
5. Grindstone
Not only is Grindstone a very fun and addictive puzzle game, but it goes beyond other titles in its genre due to its aesthetics. When you load up the game, you immediately notice the Cartoon Network vibe, which is extremely charming. You take control of a barbarian named George, who must go into mines full of monsters and grab as much loot as possible.
6. Hundreds
The objective of Hundreds is to touch as many circles as possible. While that may sound very simple, the outcome is an addictive game that you could play for hours and not get bored. Each circle has a value that goes up or down, depending on the size of the circle. Get as many circles as you can to reach 100, but ensure they do not overlap, or you will have to start over again!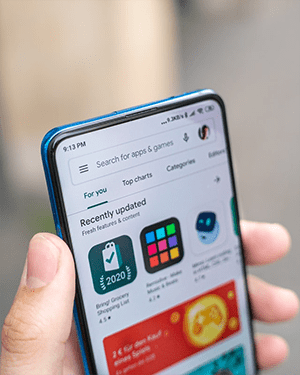 7. Inside
An incredible indie game that came out recently. Inside is a horror title that immerses you into a dark, gloomy world. While the PS4 version of the game has more depth, the mobile game is also a lot of fun to play. You can experience this dystopian world on many levels, as you attempt to solve puzzles that help your character's progression.
8. Mom Hid My Game
A game that asks you to find hidden objects, Mom Hide My Game puts you in the role of a character that is facing a common problem: their mom wants them to stop messing around and do their work. Now you have to find a way to get your gaming console without your mom finding out what you are trying to do.
9. Ridiculous Fishing
When you first load up Ridiculous Fishing, you may laugh at its simplicity. The graphics look as though they are from a game created in the 1990s or early 2000s. Such an aesthetic, however, works in favor of the game, as it is so much fun to play. You fish in three phases with this game, guiding the line, reeling the line back, and then hooking as many fish as possible.
10. The Room
A fun game from the Fireproof Games studio, The Room features an area where you have to find different objects that may cause something to happen. The charm of the game is its simplicity, as you are moving your character around a tiny space, trying to interact with every object in the hopes of going to the next stage.