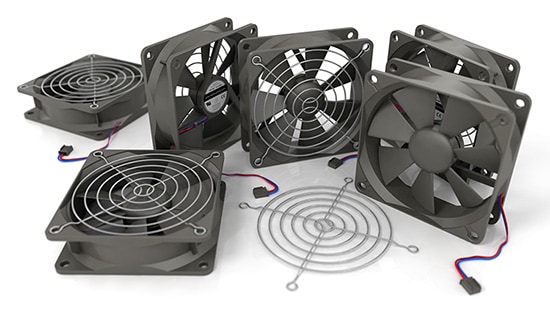 CPU fan is one of the most crucial components to ensure the smooth running of your computer. But often or not, many of us get annoyed because of the resultant noise. The fan controller software is what can help you to adjust the speed of your CPU Fan.
You can control the CPU fan speed both manually and automatically. The best way to conduct it is to take the help of the fan controlling software. Here is a list of 10 best fan controller software you can use to control your CPU's fan speed and minimize the noise.
Best Fan Controller Software in 2020
Here we are going to talk about the top 9 fan controller software available in 2020. Go through the list and pick your one.
1. Open Hardware Monitor
This is one powerful tool to change fan speed in PCs with Windows 10 OS. This open-source software controls not only your CPU fan speed but also monitors, temperature, voltage, clock speed, and CPU load. It supports most of the newest hardware monitoring chips. It's also compatible with older OS like Windows Vista, 7, 8, and 8.1.
Pros
Completely free program
Organized user interface
Hugely customizable
Cons
Average users may find difficulties
The beta program has a few minor bugs
Download Open hardware Monitor
2. SpeedFan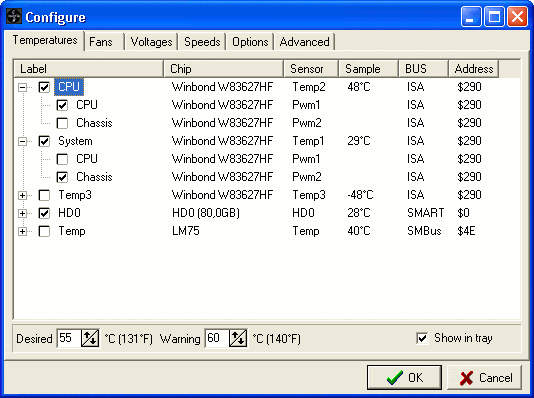 SpeedFan is a Windows compatible freeware that keeps checking on fan noises. Additionally, it also monitors internal temperature and voltage fluctuations. SpeedFan comes with multiple exciting features like SCSI disk support, charts, and indicator display and access to S.M.A.R.T info. This utility software also displays the performance of your hard drive.
Pros
Free to use
Customizable up to a great extent
Sends email notifications
Minimal user interface with organized icons
Cons
A beginner may find it hard to use
Few functions are not operational yet
3. HWMonitor
HWMonitor is an advanced fan controlling tool that is free to download. It can monitor real-time fan speed for up to three fans. Also, with the help of HWMonitor, you can save interface data as a TXT file. This freeware is available for both 32 bits and 64 bits machines. This is compatible with all forms of Windows OS. It can hold sensor chips like Winbond ICs and ITE IT87.
Pros
Free to use
Well-organized user interface
Small in size and has no lag whatsoever
Perfect for beginners with less knowledge on this subject
Cons
Doesn't support new hardware
No automatic alert system
4. NoteBook FanControl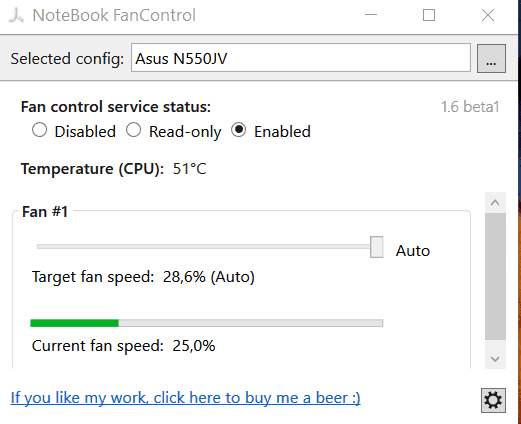 As the name suggests, the primary mission of this utility software is to keep your fan speed at check according to your usage. When you install it, NoteBook FanControl gets incorporated with your PC's taskbar. Having a straightforward UI, beginners can make the most out of this software. Visit GitHub's official page to check whether your PC supports it or not.
Pros
Easy to use software
Free for everyone
Can work with all major PC manufacturing brands
Simple slider allows fan controlling with ease
Cons
Fixed integration makes customizing hard
Doesn't checks other aspects like CPU load and voltage fluctuation
5. Argus Monitor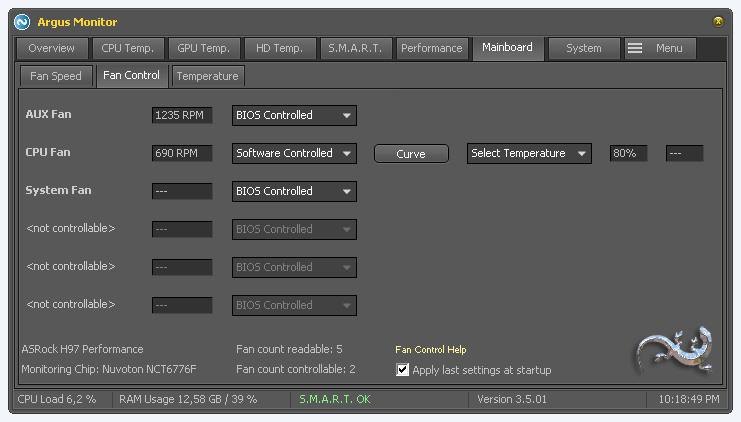 Argus Monitor is a light-weight and easily accessible tool for controlling CPU fan speed. It runs on the background without giving much load on the CPU. Apart from controlling fan speed, Argus Monitor also keeps track of hard drive health. This software can inform you about any possible hard drive failure in more than 70% of cases. It also provides graphical data of core frequencies.
Pros
Cons
Not a freeware. Has 30-days trial period after which you have to pay
If your PC doesn't have a built-in warmth-measuring sensor, it won't work
6. ZOTAC Firestorm
ZOTAC Firestorm is one of the better fan speed monitors available for users. This one isn't a jack of all trades. But, what it does best is, it can rake up the fan speed during CPU intensive work. So, all the gamers out there, try using Zotac Firestorm next time you play a heavy-duty game on your PC. This software also controls memory clock speed and GPU clock speed depending on usage.
Pros
Option to modify graphic card utility
Updated user interface
Overclocking display
Cons
Have a few bugs
Can't monitor other graphics card apart from the NVIDIA ones
7. EasyTune 5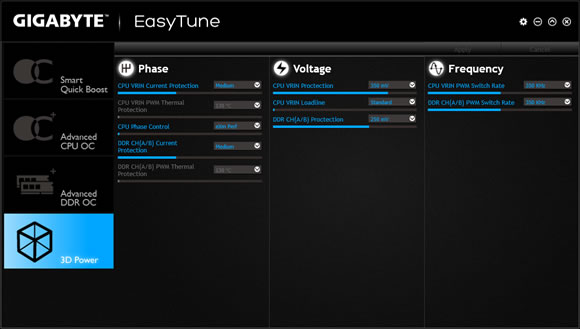 The name tells the USP of EasyTune 5. This freeware program is really easy to use. People with less tech knowledge will find it very useful in their day to day operations. It allows you to fine-tune your PC settings according to your needs. Also, lets you monitor other aspects like memory clocks and voltages.
Pros
Ability to configure CIA & MIB features
Option to choose from different modes
Free to use for everyone
Cons
Strictly limited integration
Doesn't send email notification for issues
8. Corsair Link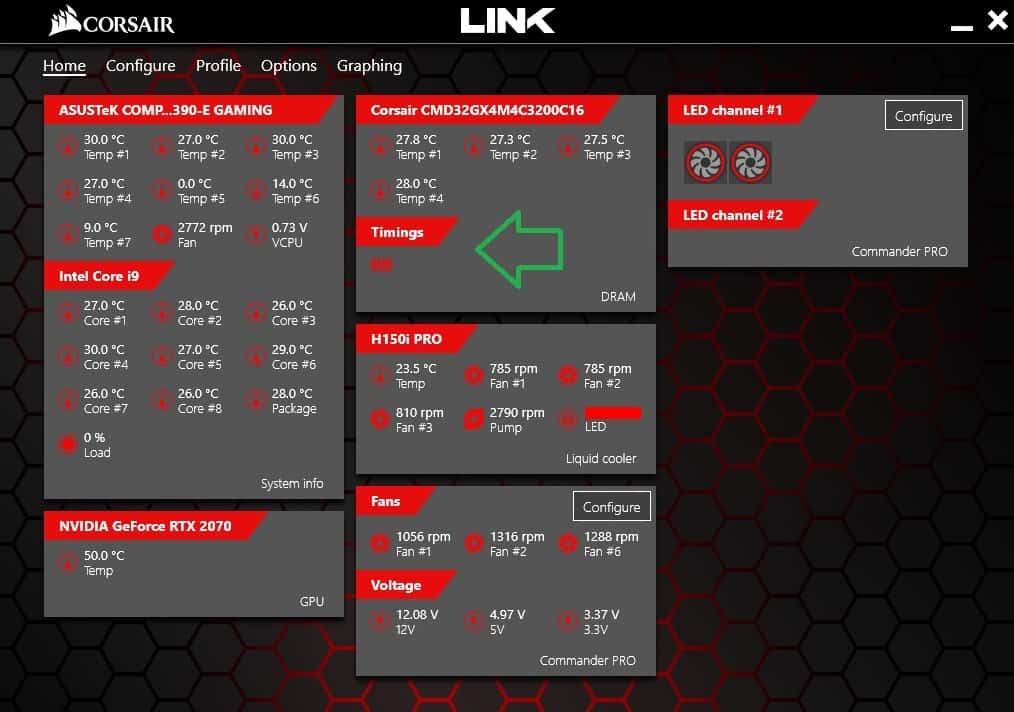 Corsair Link is a reliable fan speed regulator that is free to download. It comes with a game-focused user interface which is perfect for PC gamers. It also monitors DRAM frequency, a feature not available in most other software. Whenever the CPU or GPU temperature exceeds a certain point, it sends an instant notification to the user. Check out Corsair Link's pros and cons.
Pros
It can adjust motherboard cooling automatically
Free to use software
Supports all latest OS and hardware
Cons
Built for advanced users so beginners may find it hard to use
Have some compatibility issues with latest Windows update
9. HWiNFO
HWiNFO is a freeware fan control that supports every Windows OS. It's a powerful tool whose operation is not only limited to controlling fan speed. It can perform other tasks to keep your CPU well optimized. HWiNFO records all the data regarding your CPU in a CSV file. Here are the pros and cons.
Pros
Highly-customizable interface with many options
Offers portable version
Provides several reports
Cons
Limited integration
Reports come out blank for a few items