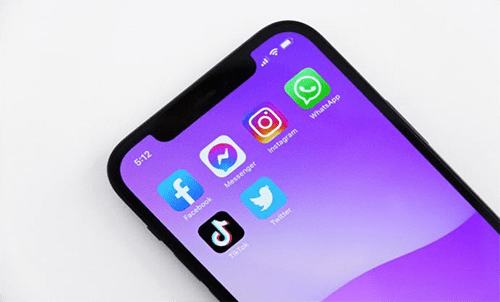 The social media user base has grown by 10.1% since last year. More specifically, social media platforms welcomed around 424 million new users in the past year, reaching a total number of 4.62 billion active users.
This boils down to an average of 13.5 new users each second!
And given that users typically spend around 2 hours and 27 minutes on social media, it's pretty safe to say that social platforms are the perfect place for businesses to stay in touch with their audiences.
But to make that happen, you'll need to have the right tools in your arsenal. That said, let's take a look at a few must-have tools that will help you get your social media strategy to the next level.

Social Media Tool For Growing Your Business
1. Buzzsumo
Content plays a crucial role in social media, but you shouldn't post just for the sake of it.
You need to develop unique, relevant content ideas that will resonate with your audience and get followers to engage with your business. That's where Buzzsumo comes in.
This content marketing tool gathers data from multiple social media platforms to give you an idea of what topics are of your audience's interests. It does this by figuring out what posts generate the highest engagement levels.
All you have to do is type in a keyword and go on from there. You can also narrow your search by filtering results based on language, platform, location, and time.
Similarly, you can use Buzzsumo to find relevant influencers within your niche.
This tool offers a free version, but you'll be limited to ten searches per month. The paid plans start from $99/month.
2. Buffer
Buffer is a content management tool that allows you to plan, schedule, and post content on multiple social platforms within a single dashboard. Its supported platforms include LinkedIn, Twitter, Pinterest, Facebook, and Instagram.
Moreover, this tool allows you to analyze your posts' performance to determine when is the best time to post content, how often you should post, and what type of content performs the best.
Lastly, Buffer enables you to monitor and reply to comments within the dashboard.
Overall, this tool will help you increase productivity and give you all the necessary information to create content that yields the best results.
If you choose to opt for the free version, note that you'll only have access to Buffer's publishing tools. For analytics and engagement tools, pricing starts from $5/month.
3. Hootsuite
Although Hootsuite is similar to Buffer, this tool might be better suited for larger businesses.
Besides the platforms mentioned above, Hootsuite also supports WordPress blogs and Youtube.
Secondly, in contrast to Buffer, where you could assign specific team members to certain social media accounts, Hootsuite allows you to create groups of team members and groups of entire teams.
This feature can be helpful for businesses that manage multiple social media accounts simultaneously.
And third, Hootsuite allows you to manage and create social media ad campaigns directly within the dashboard, a feature Buffer lacks.
Pricing starts from $49/month.
4. Brand24
Brand24 is a social media monitoring tool that will give you an insight into what people think about your brand.
This tool searches the internet and will pick up on any mentions of your brand from various channels, including social media platforms, blogs, news sites, forums, and so on. Just set a predefined keyword, and Brand24 will take it from there.
Brand24 offers a wide variety of filters to help you narrow down your search depending on what you aim to achieve. For instance, you can track mentions based on sentiment to identify any positive or negative mentions of your brand.
Moreover, this tool will also help you find relevant influencers within your niche. It does this by giving influencer scores on authors to measure their impact on the web or social media.
Other features include competitor analysis and tracking your posts' performance.
Pricing starts from $59/month.
5. Biteable
In terms of content creation, videos play a crucial role in social media.
That's because videos attract 48% more views than other content types. Whereas, on Twitter, tweets with videos can experience ten times as much engagement as tweets without.
But video editing can be a pretty time-consuming task. Biteable aims to help you create, edit, and publish your videos in just a matter of minutes.
This video-making software provides you with a wide variety of customizable templates, animation and music libraries, etc.
You can personalize your videos with an easy-to-use drag-and-drop interface that allows you to integrate your own images, add text, adjust colors and fonts, and so on.
The free version gives access to millions of images, animations, clips from its library, and unlimited exports. But the Biteable watermark will be embedded within your videos.
If you'd like to add a personal watermark and access more features, like 1080p resolution or video analytics, pricing starts from $99/month, with a 50% discount if paid annually.
6. Canva
Aside from videos, visuals, in general, are essential when posting content on social media, as they attract attention and get users to stop scrolling.
After all, people are often flooded with dozens of other posts at any time, and plain text will probably go unnoticed. But posting generic stock photos to go along with your content will not cut it either.
That said, you'll need to craft eye-catching graphics specifically tailored to your brand and corresponding with each piece of content you post.
That's where Canva comes in. This graphic design tool provides you with various customizable social media templates that will show off your brand's personality and put your posts in the spotlight.
These templates are also sized for each social platform, including Facebook, Instagram, Twitter, and Pinterest. Lastly, Canva offers a built-in content planner that helps you schedule, publish and monitor your posts across multiple social platforms
You can use Canva for free, but you'll be limited to basic graphic design tools. Paid plans start from $12.99/month.
Final Words
All in all, these have been some of the social media tools you should consider having in your toolbox. Although some tools may be more expensive than others, remember that you can always get a discount. For example, you can use DontPayFull to find coupon codes for Canva and Hootsuite.
In terms of content creation, Buzzsumo can help you identify relevant topics for your posts and increase the likelihood of creating content that generates high engagement levels. Meanwhile, Canva and Biteable are quick-and-easy ways to create attractive visuals and videos.
In terms of content curation, Buffer can come in handy for scheduling and managing posts across multiple social media platforms. But, if you're a larger organization, Hootsuite might be a better bet.
Lastly, Brand24 is crucial for keeping an eye out on the audience and figuring out what people talk about you across the internet.