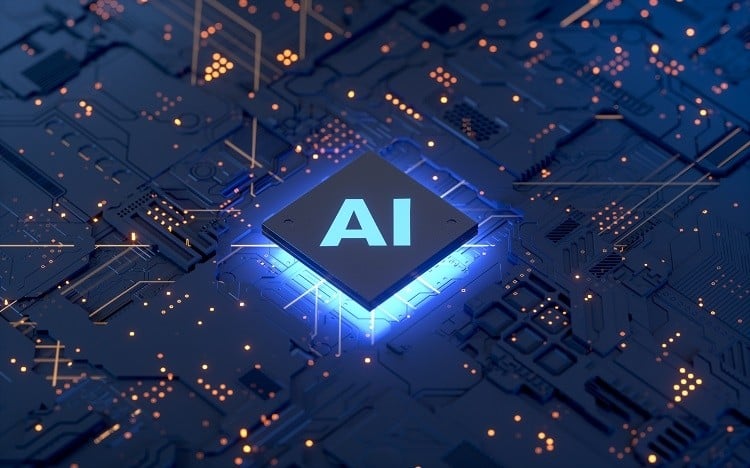 AI is capable of analyzing massive data sets, which includes patient insights used for predictive analysis. According to recent research, AI in the healthcare industry will witness an annual growth of 48% in the next 5 years.
Artificial Intelligence or AI can help machines perform tasks usually accomplished by human minds, such as problem-solving. Even after a couple of decades, people can't always foresee AI's impact on various industries like healthcare. The healthcare industry is undergoing continuous evolution. Without realizing it, we start to prefer automation instead of manual work.
Role of Artificial Intelligence in Healthcare
Machine learning is being used extensively to offer data-driven clinical decision support or CDS to the house staff and physicians. Machine learning is just a part of AI designed to identify patterns and uses data and algorithms to provide automated insides to healthcare professionals. In many cases, medical staff won't be able to treat patients accordingly, especially in countries were healthcare is not as achievable.
With perfected AI features, many of the mundane diagnostics could be automated. As a result, hospitals and other medical facilities would accept more patients. The downside of this is that even the automation of patient records requires foolproof mechanisms. When it comes to healthcare, there is no room for mistakes.
AI in Medicine and Healthcare
AI has the potential to improve healthcare by helping in the development of preventative medicine and the discovery of the new drug. Two famous examples of AI's impact on the healthcare industry include the following. In the future, more trends and services are expected to emerge.
IBM WATSON and Google Cloud's Healthcare App
IBM Watson can help in the treatment of cancer patients by identifying the exact treatments. On the other hand, Google Cloud's healthcare App provides a convenient way for clinics to record, store, and even access data.
IBM Watson's Genomic product is being used by the University of North Carolina Lineberger Comprehensive Cancer Center to identify specific treatments for 1000+ patients. The product was used to perform the big data analysis for determining the particular treatment options on patients with tumors exhibiting genetic abnormalities.
Similarly, Google Cloud Healthcare's API (Application Programming Interface) can offer clinical decision support or CDS along with other AI-driven solutions to helps the doctors make better-informed treatment decisions for patients. The AI for Google Cloud fetches data from the patient's health records using machine learning. All this is eventually used to create insights for the healthcare providers for making better clinical decisions.
Google has collaborated with the University of Chicago, Stanford University, and the University of California to develop AI applications that can easily predict the outcome of a patient's hospital visit. These applications have successfully prevented readmissions and also cut short hospital stays for patients.
Pros and Cons of AI in Healthcare
The integration of AI in healthcare has several advantages, which include task automation and big data analysis of patients for delivering enhanced healthcare services while lowering the costs.
Administrative tasks constitute a larger chunk of healthcare costs. AI is capable of automating those tasks. Examples of such tasks include pre-authorization of insurance, follow-up on the unpaid bills, and even maintaining records for easing the workload of the administrative personnel. All this ultimately leads to enormous savings for healthcare organizations.
AI is capable of analyzing giant data sets by fetching patient insights and offering predictive analysis. Fetching patient insights quickly facilitates the discovery of patient care verticals within the healthcare ecosystem that needs improvement.
AI is also extensively used to power wearable healthcare technology to serve patients in the best possible way. AI-driven software applications used in wearable devices like smartwatches and FitBits can analyze data and send real-time alerts to patients and healthcare providers on health risks or issues. Now, if you're able to assess your health by using wearable healthcare products, it would automatically prevent unnecessary visits to hospitals. At the same time, it also makes the job of health professionals easier.
Fitbit_Versa_InBoxSE
Fitbit wearable uses artificial intelligence to analyze data and alert healthcare professionals and the patient on the impending health risks. AI does not create data but fetches data that patients have already provided to healthcare organizations, clinics, and doctors. Therefore, there's some risk of unconscious bias. AI findings can be influenced by coder bias as well as machine learning bias. Thus, there's a need to create ethical rules to address and prevent bias around AI technology.
Security of Health Data
Using internet-connected devices to sustain your health is beneficial from many perspectives. The addition of AI only increases the effectiveness level. However, any gadget is a part of the big online world, and it is full of dangers. First of all, health-related records and data is a goldmine for hackers. They might blackmail patients and threaten them to go public with their data. Before using the AI-inspired devices, you need to be able to protect yourself. Owning a VPN is one of the essentials. It will encrypt all traffic going through the online space, including health-related information. Products like Atlas VPN encrypt and encapsulate data, so you can rest assured that no one will be able to get their hands on your data.
After all, there have been cases when hackers have extorted patients' records and hold them for ransom. In other cases, crooks encrypt data or deny access to it. Hence, medical institutions are one of the most prevalent targets. Sadly, healthcare facilities disregard such threats and continue to forget cybersecurity. From using Windows XP to simple passwords, such practices are detrimental in the long run. It is only the matter of time until such facilities fall victims to attacks. While AI is a convenient and even life-changing component to hospitals, it needs to be treated with utmost care.
AI products must go through intense testing before they are released to patients. However, the potential for revolutionizing healthcare is there, and we cannot deny it. It is only the matter of time until more and more hospitals apply such strategies. They simply need to guarantee the reliability and security of these products.