Server security is a term that covers the tools and processes used for protecting the valuable data and other essential assets held on the servers of an organization.
Like web security, server security is one of the critical things that businesses of all types and sizes will need to consider protecting the resources in their servers.
Business servers are one of the hot targets of hackers and cybercriminals mainly because they hold sensitive information. If you wish to protect your business server better, it is best to understand the best server security solutions.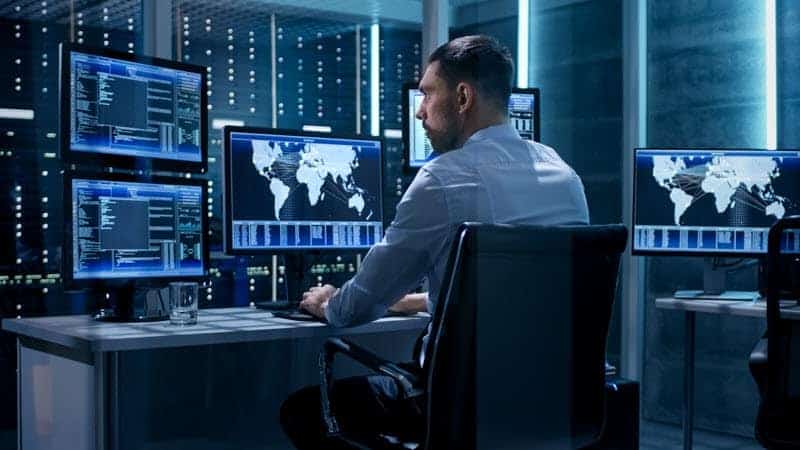 Most of you will understand servers will be sitting at the heart of the IT infrastructure of an organization. Servers also make it possible for several authorized individuals to access the same functionality or information easily.
Using an SSL for server is one of the most reliable ways to protect your business server. It is crucial to understand that missing antivirus software, weak password, or user error might expose your business to huge losses.
Most businesses have realized the importance of web server piracy and security. This is one of the primary reasons they have started to address potential issues in their business network, the server's operating system, and software or apps that are hosted on the server.
Best Practices to Secure Your Server
As mentioned earlier, servers play a critical role in several organizations. The primary intended purpose of business servers is to offer computational and data services.
Insecure servers will be highly vulnerable to security threats, which can put your entire business at risk. Fortunately, you will be able to better protect your server with the best practices listed below.

Purchase SSL Certificates
SSL certificates will guard the data transfer or communication between the customer's browser and your business server. SSL certificates will scramble data in transit to ensure that confidential and sensitive information like financial records, credit card details, and health information will remain secure.
Intended individuals with the right key will only be able to decrypt the information and understand what it means when you are using an SSL certificate.
It is also important to remember that SSL certificates play a crucial role in user authentication.
Suppose you wish to purchase SSL certificate that are cost-effective yet offer premium encryption. In that case, you may consider investing in a DigiCert SSL certificate, Rapid SSL or Comodo SSL certificate that comes from reliable CAs at half the price!
Configure Your Computer for Backing Up Files
All businesses need to have an excellent file backup and restoration strategy. This is because you will never be able to predict when a cybercriminal or hacker will breach your business servers.
If such a successful breach happens, then file backup might be able to save you. Backing up data regularly will enable businesses to easily restore all information sources the business server holds before the data breach happens.
As a result, if you do not want to lose any confidential, valuable, or sensitive data, you should regularly back up the data.
Businesses planning to develop a back plan will have to consider the following things.
Backup plan cost
Speed and efficiency
The effort required for restoring data after a successful data breach
Backup process speed
Disc space required for data storage
You can keep the backup files on the cloud or locally based on what's safer for your business.
Upgrade The Operating System And Software Constantly
Regularly updating the software to the latest available version and making necessary security fixes are critical for server security.
Cybercriminals have been using innovative, complex, and new ways for gaining unauthorized access to software systems.
The good news is that cybersecurity experts are trying to prevent this by making sure that the operating systems and software solutions are very secure. After identifying a security loophole, they will fix it as fast as possible.
If you want to ensure the security of your server, then you must update the software or operating system to the latest available version once it is out.
Most vendors will indeed try to address security issues with their software quickly. There can be a gap in some cases, which means that hackers might try to exploit the vulnerability during the gap.
So, you will need to be aware, vigilant, and take the necessary steps to ensure that your server is not affected by a vulnerable software solution.
Consider Setting Up Access Limitations
The option to set access privileges is available with most operating systems available in the market. If you want to ensure that your business servers are safe and secure, it is best to restrict the number of users who have access to the operating system.
Businesses will be easily able to set up access privileges to files, networks, directories, and other types of server elements. In addition to that, access controls can reduce unintended and deliberated server breaches.
So, it is best not to give everyone access to all business resources. There are several instances where people working within a business organize data breaches, resulting in both financial and reputational loss.
According to Verizon's Insider Threat Report, malicious and careless workers are among the top actors who contribute to insider cybersecurity results. Fortunately, you will be able to stay away from such hassles by protecting your business servers from insider attacks.
Use Firewall Protection
Firewalls are essential for ensuring the safety of servers because they serve the crucial purpose of filtering the outgoing and incoming traffic. They will permit only certain services along with locking out unsafe ones.
You will be able to find different types of firewalls out there, and they are called public, private, and internal services. Therefore, you should clearly understand them if you want to identify the right one for your business.
Final Thoughts
Some server security measures included in the article need to be implemented while setting up the server. However, other server security measures must be done as part of periodic or continuous maintenance. If the server monitoring has not been automated, you will need to schedule regular security checks.