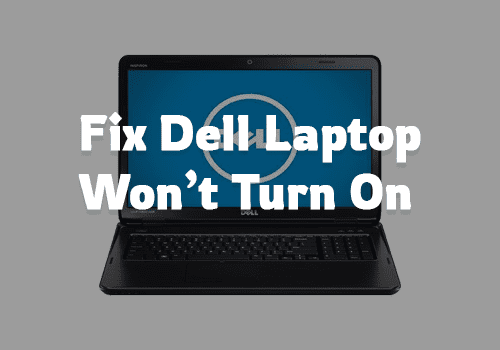 Is your Dell laptop not starting and turning ON? It's a simple issue that many Dell users encounter. Before discussing solutions lets explore the reasons what causes Dell laptop bootup issue.
Causes Of Dell Laptop Wont Turn On
There is not a particular cause of the error. So Let us discuss the possible reasons why the Dell laptop won't turn on in detail.
Power or Battery Issues: For a laptop to function properly power supply is vital. So Before trying out any solution make sure to check that your laptop's battery is working fine.
Damaged Hardware: If your laptop's hardware components like motherboard and processor are damaged then you may encounter such issues. If that's the case then you might need to replace or repair your laptop's hardware.
Virus or Malware: Viruses and Malwares can affect laptops charging. Virus may heat the device and use all the charging for background pop-ups which then becomes the reason for battery damage. In Addition if the malware persists, it can also cause serious damage to your laptop's processor and hardware.
Things You Must Make Sure:
Check Power Supply: If you press the power button on your PC and none of the lights come on, even when it's being plugged into the wall, then the power supply is likely faulty. A damaged cable could still light up when you plug in your computer, so if you have a multimeter, check the power supply unit.
Run Diagnostics Tool: When your Dell computer boots up but does not display any information, Dell has built-in software that can identify the problem. If it doesn't correct the issue automatically, it may give you a corresponding error code that can guide you.
Check For Viruses and Malwares: When your laptop starts up, it may freeze due to viruses and other malware. Check for security threats by starting your PC in safe mode if possible and running an antivirus program.
Check Your Laptop's Battery: There could be a problem with the battery if the charging light comes on, but your computer doesn't turn on at all. There aren't any removable batteries on Dell's newer laptops, but if yours has one you can remove it and replace it yourself.
Best Ways To Fix Dell Laptop Wont Turn On
Facing numerous issues in your Dell laptop and getting "laptop wont turn On error"? Here's how to fix it.
Method 1: Clean boot
Before turning ON your laptop, you can go ahead with the clean boot process. It will help to fix your laptop. To make this thing proper, all you need to focus on is the below steps.
First of all, you need to click the key "Windows".
Now, make sure to type "System Configuration" and tap on the button "Enter".
Once the above process is over, all you need to do is visit the tab "services".
Pick the option "Hide all Microsoft services".
Click the option "Disable all".
You need to move towards the startup tab.
Click on "Open Task Manager".
Choose the "Startup programs" and press the option "Disable".
Finally, you can restart your Dell laptop.
Method 2: Drain Residual Power
Dell laptops will not turn on, the issue could also be caused by a drain of residual power. This being the case, let's go ahead and follow the steps below without wasting any time.
First, you need to remove the power cord from the laptop.
After that, it is necessary to remove the device battery.
Now, keep pressing your laptop power button for 20 seconds.
After that, you can attach the AC adapter and add the battery again.
Once the above steps are properly followed, then it will work fine.
Method 3: Focus on Hard Reset
If the above-mentioned methods are not satisfying you, then you can go ahead with this method. All you need to do is to focus on a hard reset on your laptop which will be helpful to fix the issue. Let's follow the steps discussed below.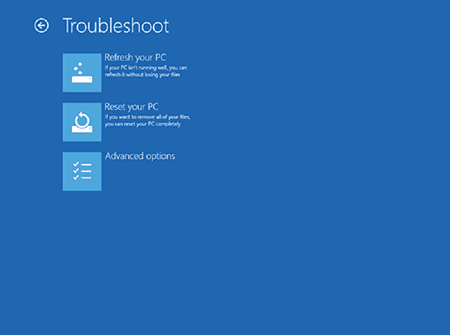 Firstly, you must remove the power from the laptop.
After that, disconnect the AC adapter.
You need to get the battery out of your laptop.
Make sure to remove all the external devices connected.
Now, it's time to press the button "Power" for up to 20 seconds. This thing will drain the power.
If such things are handled properly, and install the battery inside, then connect the power cord.
Once the above-mentioned steps are followed properly, keep it in mind that your Dell laptop will turn on.
Method 4: Ensure Your Dell Laptop is Charged
If your Dell laptop is not turning ON, then it is necessary to ensure one thing like whether your laptop is getting charged or not.
First of all, you should check whether the laptop's AC adapter is plugged into an outlet or not.
Connect the AC adapter.
Make sure to whether the LED indicator is glowing or not.
Leave your laptop for some time until it gets charged.
At last, you can try to turn it ON now.
Method 5: Reset BIOS to Default
If you are finding it difficult to use the above methods, then you can utilize this method as well. You can fix Dell laptops that won't turn on by resetting BIOS to default values. Make sure to follow all the steps without ignoring them.
First, you need to restart your laptop and move ahead to press the F2 key before going to enter the setup option.
Based on different BIOS, you must keep pressing over the screen in order to load the default settings.
Keep it in mind that you need to follow the instructions displayed on the screen.
In the end, you need to save the changes and get out of BIOS.
Method 6: Get rid of the virus
Whenever you are facing a turn ON issue for a long time with your Dell laptop, make sure to use antivirus. Yes, if your device is having the virus, it may also cause your laptop to turn OFF.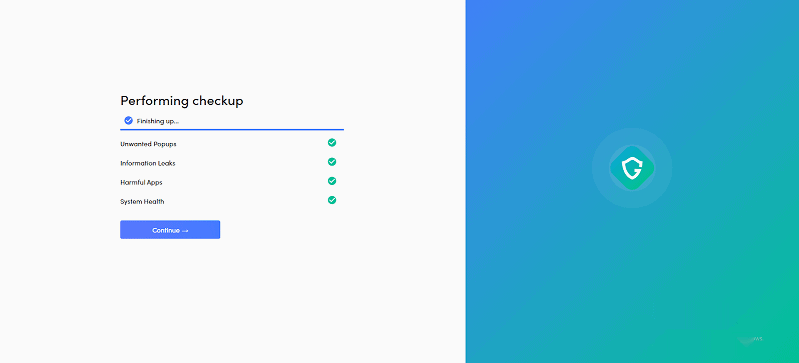 So, first of all, you need to pick the right antivirus for your laptop.
Once found, get ready to scan the files to remove the viruses.
If everything is managed to follow properly, then your device will be out of danger for sure.
Even after trying all these if still your Dell Laptop won't turn on then its best to take it to Dell service center or request for RMA.