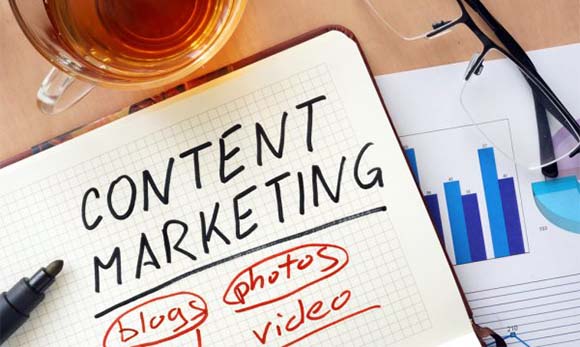 Content is a must when it comes to lead generation and growing brand awareness. It is 62% less expensive than other ways of promotion, but brings you 3-times more leads. As a result, you can never go wrong by creating valuable content to gain a competitive edge.
The way people consume content changes with time. Your content marketing approaches should also evolve, in order to bring in desired returns. For this reason, we've compiled the top content marketing ideas to try in 2021. These approaches will help you create excellent content, and become more noticeable among others on Google.
Content Marketing Ideas You Should Try in 2021
1. Aim for Voice Search
Mobile traffic overtook desktop searches a few years back. Now, we are experiencing a growth of voice searches as people go hands-free. On Google, 20% of people search using voice.
You can no longer afford to write textbook-like content. Instead, your content should be easy to read and understand.
Try to write your content in a casual and relaxed manner, similar to how you would speak during a conversation. Additionally, include questions and answers in your content to directly feature on search results.
Create relevant and concise answers to get leads.
2. Create Interactive Content
Humans seek interaction in everything. We are fans of virtual reality, because it offers endless opportunities to interact with a  virtual world.
The same applies to content.
Fortunately, you don't need to spend much to make interactive content.
Infographics are another great way to drive engagement. It gives you an opportunity to visualize information and make it easily digestible. And, of course, your content becomes more interactive.
88% of marketers cite interactive content as a market differentiator. You can also stand out from the competition with interactive content.
3. Create a YouTube Channel
Videos are a not-so-secret way of marketing your content. You can put your content before millions of users and grow maximum exposure. Many content creators get started with YouTube, which has over 2 billion users, and Google, the second-largest search engine.
Creating videos for YouTube is not challenging anymore. It's easier than ever to get a decent camera and create short videos around your articles and blogs. Many free editing tools and resources like ready-made templates very helpful when it comes to creating engaging videos.
Standalone videos, like product walkthroughs, are also great for educating customers. You can also pick up trending topics and create videos to answer queries.
4. Go Niche
Content saturation can happen quicker than you think. To give readers what they need, you have to dive deep. You might be missing out on some demographics, locations, or interests that you can capitalize on.
For example, it's not efficient to write endless blog articles on why you should outsource website monitoring services. Instead you could write about why eCommerce sites should outsource monitoring to meet increased demand during holidays.
We suggest you start researching to discover more about different niches.
5. Livestream
It's not safe to attend large gatherings today, given the current world events. As a result, people are opting for online shows and webinars.
Going live has become an excellent way to connect with your audience and improve exposure. Brands are creating live videos that countless people around the world are watching and commenting on.
Can streaming live help you bring due returns on your investments?
Search Engine Journal conducted a study and found that its Facebook Live content created 178% more engagement than other posts. Additionally, their referral traffic grew by 213% in just 60 days.
6. Take Advantage of UGC
UGC, or user-generated content, opens the door for engagement, and builds rapport with your audience. How do you take advantage of UGC?
UGC does exceptionally well on Instagram or Facebook. Users can tag brands and products in their posts that show up across social media. You can start a trend or hashtag and have your users create content for you for free!
UGC helps you influence your audience and their purchasing decisions. You can bring in new leads and build a community that is always eager for more content. Additionally, your customers will feel valued by your brand.
What's most important is that 85% of people trust UGC over brand-created content, according to the Marketing Insider Group.
7. Go Local
Big brands are going local to suit the preferences and tastes of local customers. You should also follow the same path with your content marketing.
What we mean is, create part of your content for your local audience. If you use the content made for New York in Sydney, Australia, you won't achieve the same results.
You need to refine your content down to local demographics and culture.
Overhauling your whole content strategy is not a requirement for going local. You can cover generic topics and create specific content for the local market. It works better than generic content, as you can build a stronger connection and appear more trustworthy.
8. Don't Forget Social Media
Social media is still a big part of our lives. One average, people view more than 2 billion videos every day on Twitter. For this reason, you can't rule it out from your marketing strategy.
Facebook is still the most popular social media platform, which is why you need to consider it. Additionally, research where your audience spends their time. Then sign up on those social media platforms and share your content.
Don't forget to include new and upcoming platforms in your research.
Final Thoughts
Today, People consume content in different ways. Additionally, their preferences have changed considerably. You need to tune your content marketing to suit current demands. Use our content marketing ideas in 2021 for more views, shares, and increased engagement. You'll also be able to improve brand exposure and receive more returns on your investments.