If you occasionally download torrent movie and TV show files (and BlogsDNA does not recommend this for the obvious legal reasons), then the Torch web browser, which is based on Chrome, is nice solution.
Thanks to it's built-in capability, files can be downloaded right in the web browser without need of a second program. Once you you have located a file, then click the download button, tap OK in the ensuing pop-up box and the file will begin downloading. You can now click on the Torrent button in the menu bar at the top of the window.

This will open a tab that displays the progress of all of your current downloads, while also providing options to add, remove, start and pause. There are also a number of additional options listed down the left column, such as seeding, activity and more. It's a full-function torrent client built right into a nice web browser.
Now the developers have added a new function. This one lets you begin playing a torrent while it is still downloading. A small green button with a play symbol will appear to the left of the file.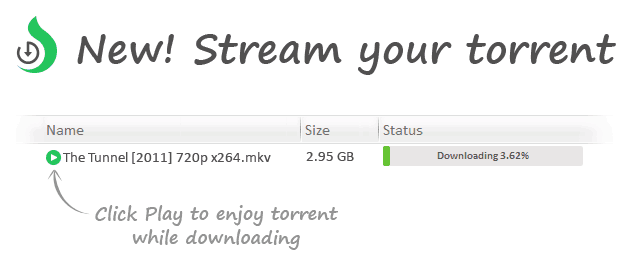 That's all there is to it. If you haven't tried out Torch, then you will want to take it for a spin. It's essentially Chrome with some extra functions built-in.