There are many websites which are restricted to specific regions or countries. Some examples include Hulu which is not available for users outside US or Netflix. Similarly, there are many other websites which may be blocked by your ISP, your school or college, etc. Stealthy is a handy extension, available for Google Chrome and Firefox, which can solve this problem.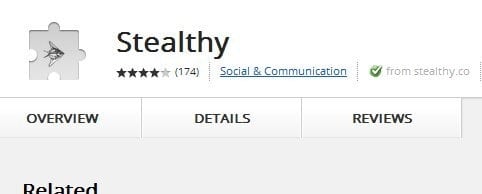 Stealthy allow users to access blocked websites by setting up a working proxy on your browser with a click of a button. What Stealthy does is that it search for different proxies online and use the best one based on your location and setup a new IP so that you can access blocked websites.
As with all other extensions, Stealthy required access to your browsing activity and data on all websites. Once installed, a small red airplane icon will appear right next to your address bar in Google Chrome, which means that Stealthy is disabled. Click on it to enable Stealthy and enter the URL of the website you want to access.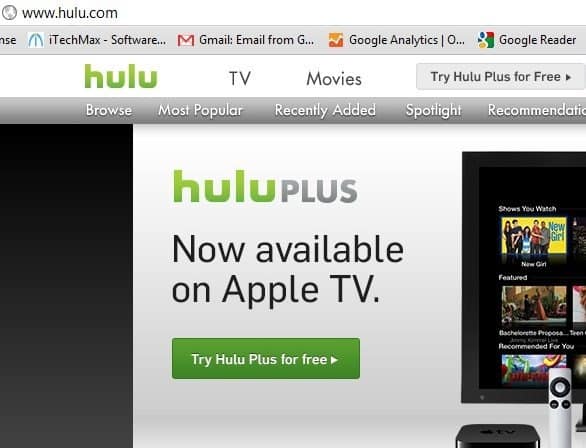 Stealthy provides users with four different options to choose from – Pro USA, Pro UK, Normal and Customized. Under USA, it allows you to use services such as Hulu, Netflix, etc. that are accessible only to USA residents. With UK option, you will be connected to internet as if you were in UK so that you can access UK restricted websites. With Normal, it gets a proxy from a random location to access websites that are blocked in your region but are available in the rest of the world. If you want to use a country specific proxy, use the customized option otherwise you can stick to normal. If you don't want Stealthy to work on any specific website, you can add them to the Bypass list.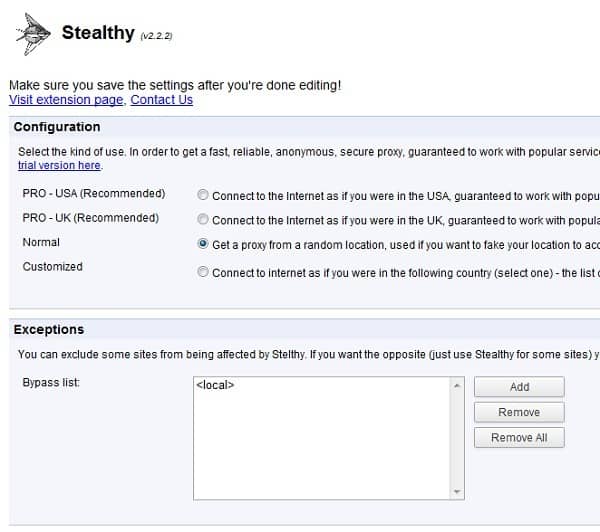 Do note that enabling Stealthy may slow down your internet so it's better to keep it disabled if you are browsing regular websites.
Download Stealthy for Google Chrome