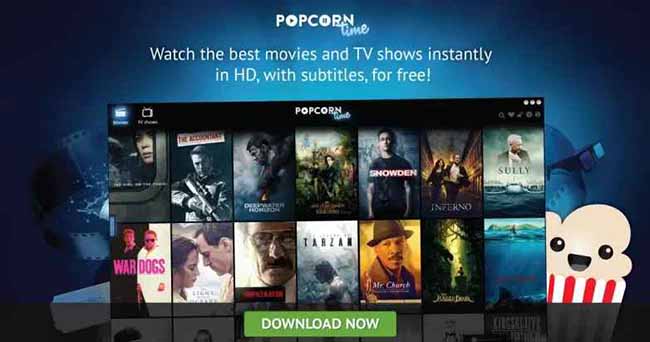 Popcorn Time has been one of the most popular applications for watching free movies and TV shows. Using the application, you can stream your favorite video contents on your computer from various torrent clients. But recently, as we all know, Popcorn Time is facing downtime. Thus, finding the best alternatives to Popcorn Time has become a challenge for the film buffs.
Though there are 100s of alternatives available on the internet that offer a similar experience to Popcorn Time, still it's never easy to decide the one that may work best for you. No more worries, fellas! Here in this article, we have streamlined a guide on the best Popcorn Time alternatives that can offer you seamless entertainment options. Have a look now!
10 Best Popcorn Time Alternatives
We have reviewed more than 50 platforms similar to Popcorn Time before coming up with this guide for you. Scroll through and check out the list. You can easily find the best alternative to Popcorn Time from here.
CouchPotato is one of the best Popcorn Time alternatives that you can use to watch movies in your free time. Not only movies, but you can also use the platform to watch your favorite TV shows in high-quality. The platform automatically downloads the film you want to watch. All you need to do is submit your watchlist and other details like which app you want to use, streaming quality, etc. CouchPotato seamlessly works with applications like uTorrent and SABnzbd.
If you already use Torrent or Usenet to download movies for free, then you will find CouchPotato extremely handy to use. The application has a simple interface and lots of easy-to-use features. The best thing is that you can download the application on multiple devices. There is a free version available for Windows, Mac, and Linux users.
Kodi can be an amazing alternative to Popcorn Time. Though it's not similar to Popcorn Time by any means but with its range of entertaining contents, it can surely replace Popcorn Time. Kodi is an open-source, free media software. The application is made to run on TV, but that does not mean you can't run this on your smartphone or computer.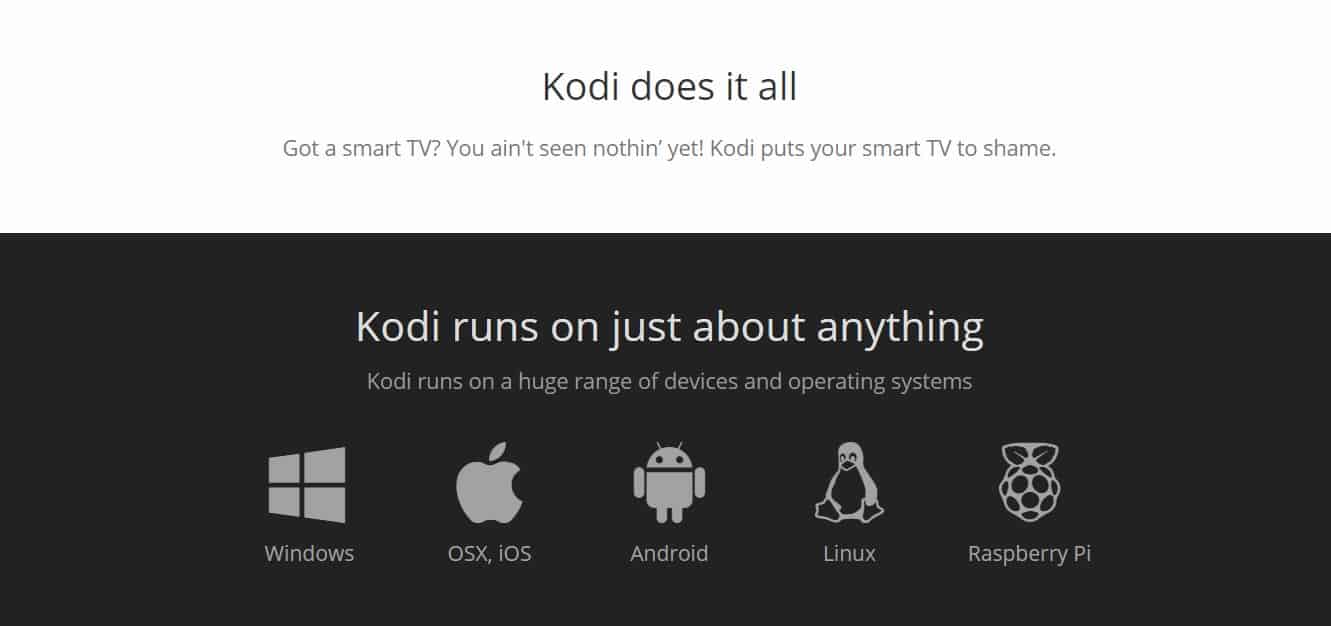 Kodi works seamlessly on any device. You can run it on Raspberry Pi and through the Kodi box itself. You may use Kodi to watch movies and TV shows. The program has a highly customizable and easy-to-use interface. There are hundreds of plugins and add-ons are available with Kodi that can improve your overall experiences while using it.
If you particularly have been a TV show fan, then the Duckie TV is just made for you. The application comes with a collection of popular TV shows and offers you a personalized TV show calendar. You can connect Duckie TV to local torrent clients through the built-in DuckieTorrent client.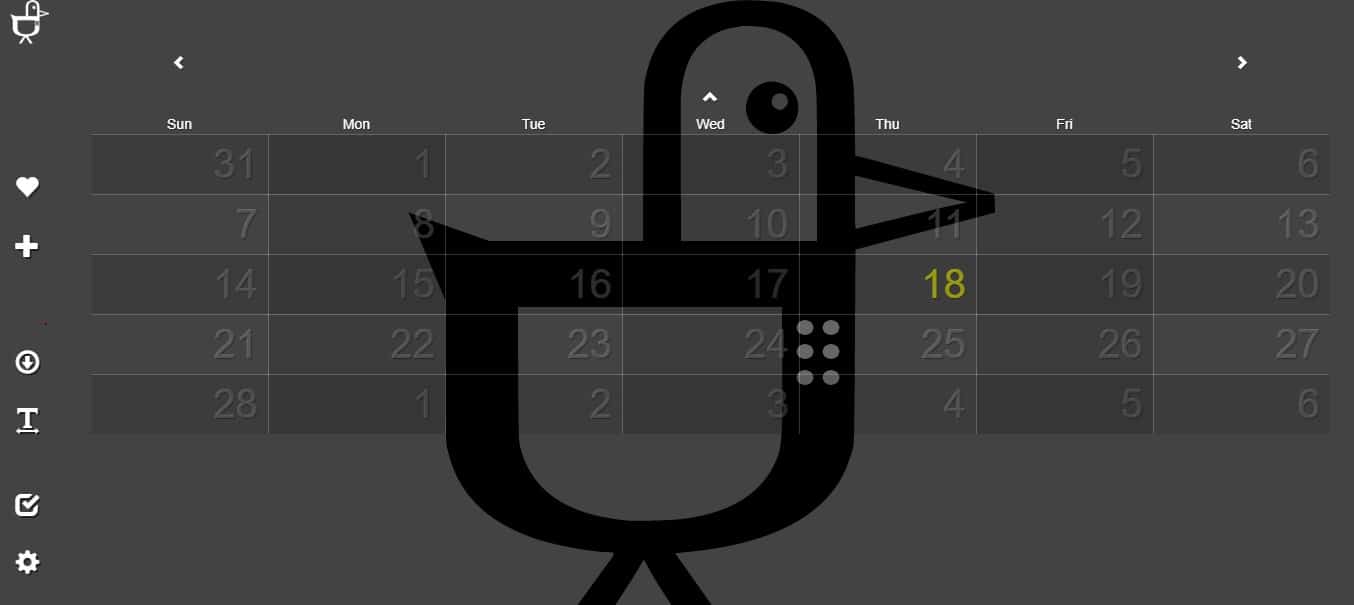 The platform allows you to watch your favorite movies or TV shows in your own language as you can choose your preferred subtitle language from 15 different default languages. The complete application interface is fairly easy to navigate, and the default search bar comes really handy as you can start searching for your favorite movie or tv shows directly from there.
Talking about Popcorn Time alternatives, the list can not be completed without mentioning Yify TV's name. You can use the platform to watch movies any time you want. With thousands of films collection segregated into different categories, Yify TV is the go-to site for movie lovers.
The application has a straightforward yet intuitive user interface. It is so easy to navigate through the platform, and clearly, there is no chance of getting confused with the buttons.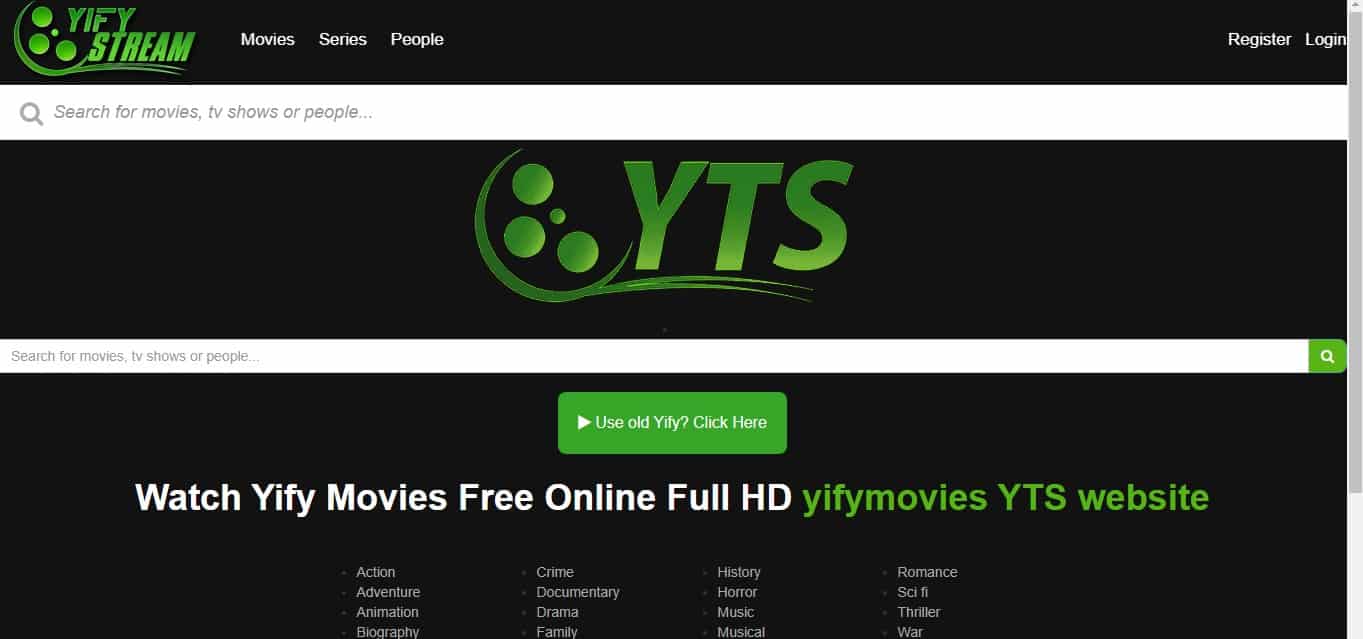 The best thing is you can download movies on your devices directly from the platform and watch them later, even when you are offline. The application also offers subtitles for non-native speakers of the movie's language. Therefore, you can seamlessly watch your favorite movie on Yify TV without any hindrance. However, while using Yify TV, you may find several contents to be geo-blocked. You can use VPN in such instances to watch them.
Do you like to watch anime? Well, if the answer is yes, then the Popcorn Time alternative you are going to enjoy the most is Crunchyroll. The platform is focused on streaming anime, drama, and manga. There are thousands of anime and manga movies available for you to watch. It's completely legal to use the platform.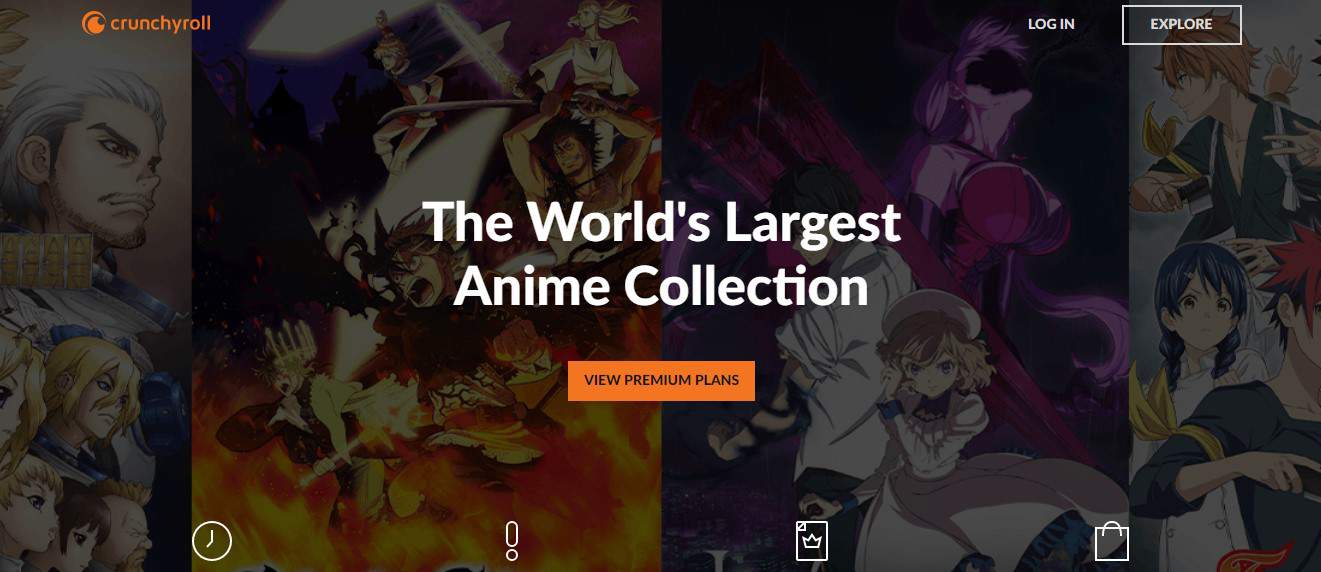 Though there is free content available, there is a premium subscription plan too. You are required to purchase a subscription only if you want to watch the premium content. The application can seamlessly run on your computer and smartphones. There are several movie genres available. You can choose your favorite one from comedy, drama, action, music, romance, fantasy, and more and watch your favorite content on Crunchyroll.
Gomovies is already a popular name among movie lovers. In fact, this is one of the best apps that you can use as an alternative to Popcorn Time. This streaming platform comes with hundreds of movies for free. The best part is you can find a huge collection of the latest movies on the platform, while some of those are still running in theaters.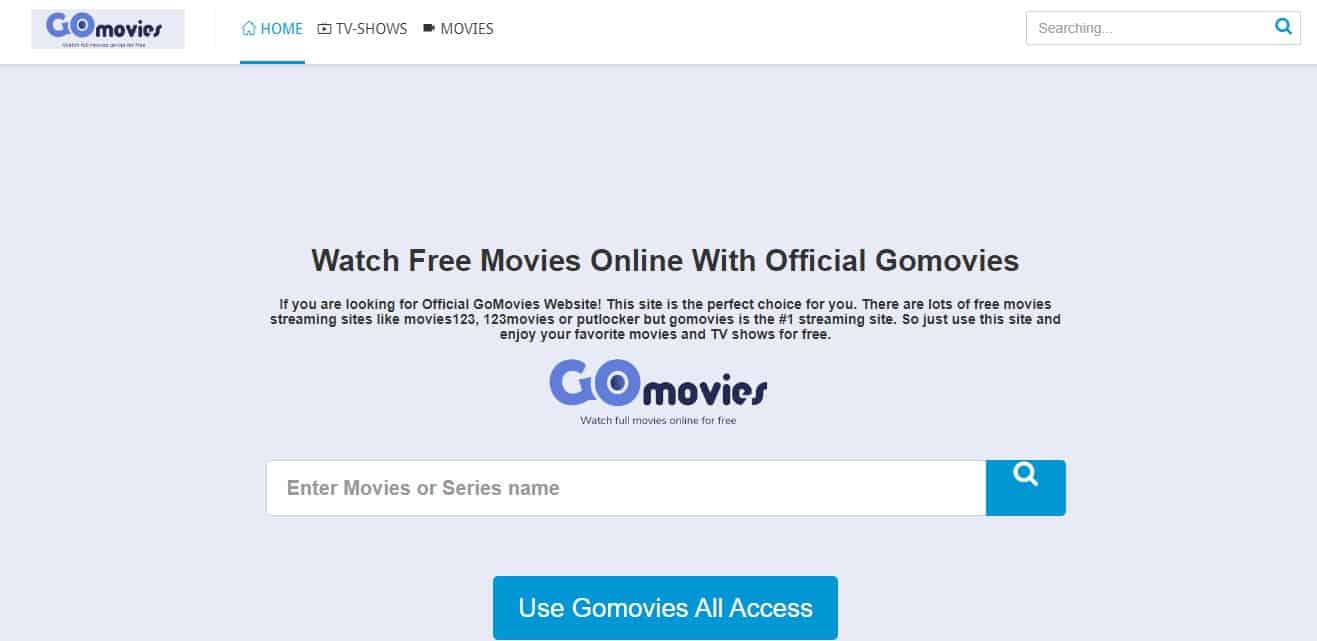 The application does not have much complexity within the interface. The whole collection is segregated as per genre, origin, country, and also as per IMDB rating. So, depending on which genre you want to watch or other deciding factors, you can easily select which movie to watch. There is also a search at the top-right corner of the platform interface. All you need to do is to fill the search field and look for the movie or TV show you want to watch.
If you have always been a movie and TV show fanatics and looking for the perfect alternatives for your favorite movie streaming platform, then the new application on our list Stremio has got all the ingredients to amaze you right away. With Stremio, you can access your favorite TV shows, movies, channels even live TV. It's very straightforward when it comes to using the application. All you got to do is search for your favorite content using the search bar. The application will offer you the desired result.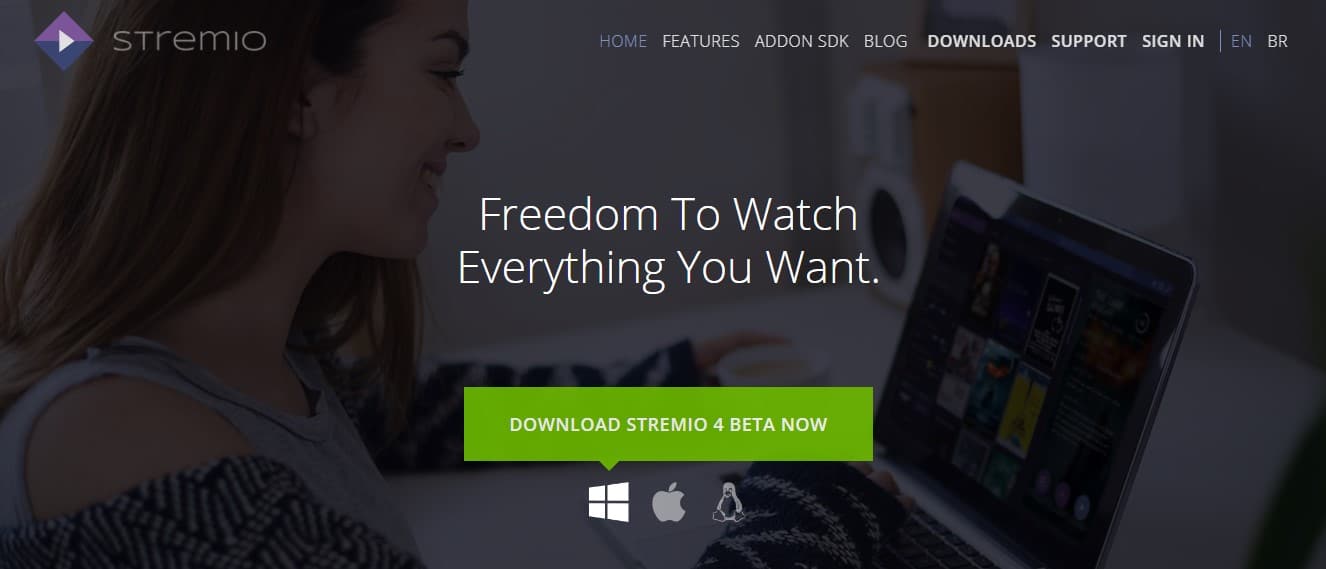 Stremio supports an extensive array of languages. You can choose video content from anywhere in the world and watch them with subtitles in your own language. The application sources videos and shows from several popular OTT mediums. Thus, you can download popular shows across the globe for free and enjoy them whenever you want.
MoviesJoy has one of the best databases when it comes to the latest movies and TV shows. In fact, it can be the best alternative to Popcorn Time for you. The platform is very easy to use. You can download it on any device you want. The app is available to use on iPhone, Android. Not only that, but you can access the site directly from your computer too.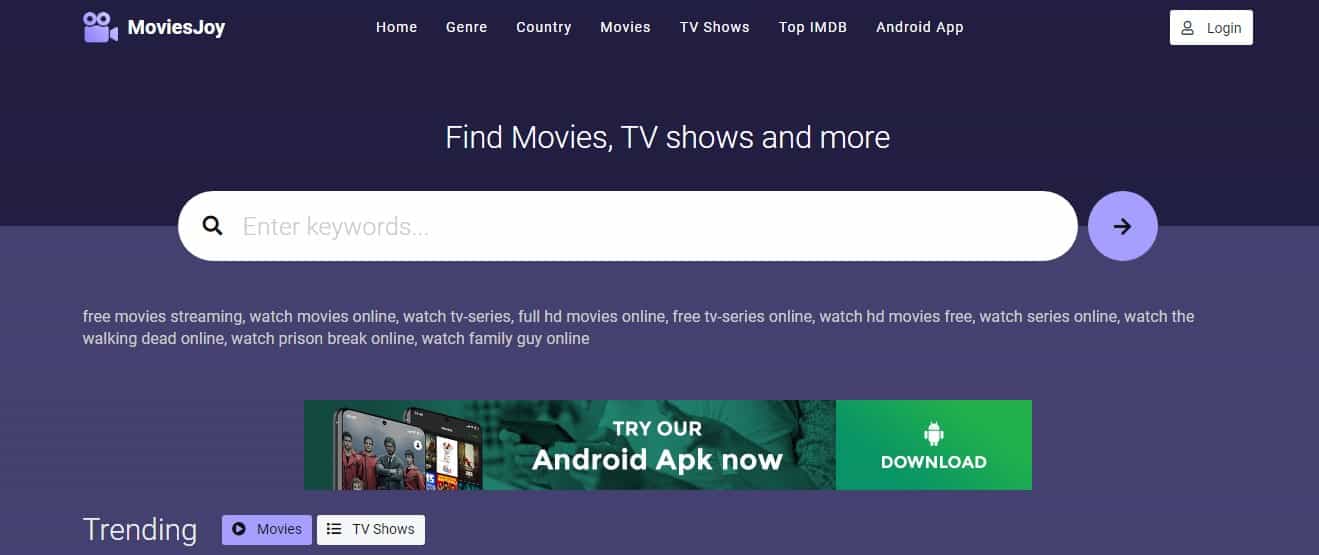 The best thing about MoviesJoy is that its database gets regular updates. Therefore, whenever you explore the platform, you get many new movies and TV shows to choose from. You can download the videos as per your choice. The platform hosts popular TV shows like The Queen's Gambit, The Mandalorian, and new movies like Soul, I Will Meet You There, etc. MoviesJoy also categories movies as per IMDB ratings. Visit MoviesJoy today and make the most out of it.
Flixtor came up with its range of entertaining movies and global shows just when Popcorn Time was going down. The application comes with some great content and easy-to-use features. It has the capability to draw content from many torrent sources. Alongside that, the platform offers a huge array of movies and TV shows for free streaming.
The video content is available in high-quality 1080p resolution. But to watch your favorite movies and shows in HD, you have to get a VIP subscription there. The web interface is simple and really easy to navigate. You can choose from different genres like action, horror, drama, comedy, etc. The app does not need you to register or pay a single penny to watch your favorite shows.
Plex is another amazing web application that you may consider using if you are looking for the best Popcorn Time alternatives. It's a streaming platform from which you can just stream whatever you want to. With Plex, you can watch movies, TV shows, and even live TV. Apart from that, you can also curate your personal media files on Plex and stream them from any device.
Plex features more than 100 Live TV channels for free, where you can experience local shows, news, and sports. It has a premium membership plan that you may consider using and support the community.
That's all from our end. Now, streaming your favorite TV shows or movies has become much easier as you already know about the 10 best Popcorn Time alternatives. Use the comment box below to tell us about the platform you liked the most from the above list. For more such detailed and insightful guides, keep following us!