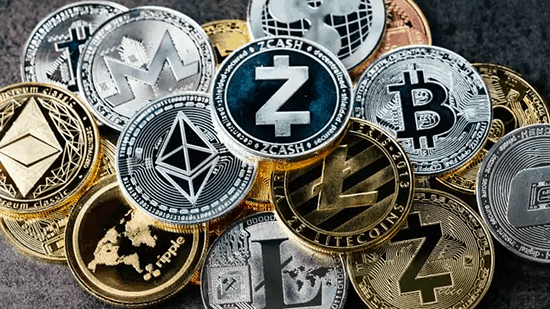 There are many ways to buy cryptocurrency now.  This is mining, buying on the exchange, or purchasing directly from other owners.  Sooner or later, the moment comes when it becomes necessary to use cryptocurrency exchangers to exchange fiduciary money – the usual rubles, euros or dollars.
This is primarily due to the fact that world currencies have the greatest liquidity.  That is, with their help, you can purchase any goods and services at any time.  The possibility of performing such operations with cryptocurrency is still very limited.  Therefore, users are forced to look for reliable cryptocurrency exchangers that work with virtual money.
Cryptocurrency exchangers are online services
That convert currencies in a given direction.  Their priority over other methods of "cashing out" virtual money is simplicity and efficiency.  In most cases, users do not need to verify their identity or even register to perform a transaction.  They can also exchange currency at any time of the day.
Various types of cryptocurrencies are converted into money on the account of a particular bank, electronic payment system, and even cash.  However, all cryptocurrency exchangers as a reward for the transaction take a certain share of the payment – a commission.  Now there is a huge selection of exchangers, including those that work with virtual money.
Previously, almost all cryptocurrency exchanges were anonymous, but over time, government agencies became concerned about the problem of fraud and money laundering through this loophole. 
KYC (Know Your Customer) is a control measure for customer identification.  Now, if someone conducts illegal activities, they will instantly be tracked, tk.  According to the requirements of regulators, all information collected from users is transmitted to the state services upon request.
 AML (Anti Money Laundering) is a set of measures to combat the legalization of capital obtained by illegal means.
 The need to implement such measures arose due to the fact that there are no similar mechanisms for combating fraudsters in the blockchain itself.
What does verification of identity include?
 Verification on a cryptocurrency exchange can consist of one or several stages, each of which opens up certain opportunities.  The main stages that are present in almost all cases:
Mobile phone number confirmation.  You need to pair your phone in case of password recovery or other emergency.

Provision of identity documents (passport, ID, driving license – depends on the country).

Photo with a passport (selfie) taken at the current time.

Provision of documents confirming registration (extracts from house books, payment receipts, etc.).
Confirmation Takes Time
Crypto exchange employees check all applications manually.  If any point raises their doubts, then a refusal will come with a description of the problem.  You can usually repeat the application no more than several times a day.  In general, the verification process can take up to a week (and this is another disadvantage for those who need to quickly sell or buy cryptocurrency).
The network has a number of services that specialize in collecting data from exchange offices about their exchange directions and current rates.  This allows you to quickly choose the option that is most profitable for you, indicating what exactly you are ready to give and what you want to receive in return.