Choosing the most convenient writing platform requires a clear understanding of your needs. First, you should realize the purpose of your writing, features that are important to you, and characteristics that can make your user experience positive.
If you are a beginner, you'll probably need a platform that is easy to set up and doesn't require any coding skills. No doubt, it would be more convenient for you to use the one with a low learning curve.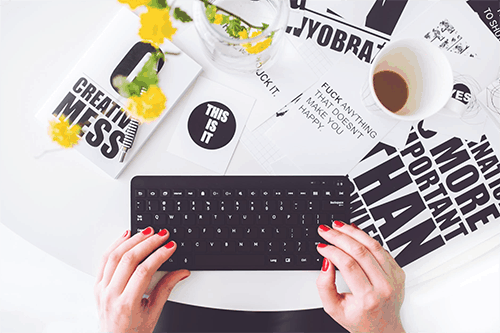 With the growth of your blog audience, you might want to modify how it looks and add more features. Therefore, give a preference to those platforms that are flexible and can be adjusted.
Note that if you start with the wrong platform, switching to another one might be quite difficult. So try to take into consideration all its features at once. For instance, check if it allows monetizing. Even in case you are not going to earn money from your blog now, chances are you will have a desire to do it in the future. Did you know that many people willing to pay for essay writing would eagerly delegate their assignments to bloggers? Surprisingly, some students ask popular writers on the web to help them with college tasks, like essays or research papers. They are typically easy to complete and well-paid at the same time. So think about the potential options for earning money from your writing on the web in advance.
Considering all said above, let's compare some of the best platforms for writing.
Ghost
Minimalism fans will definitely love this blogging platform. Ghost is focused entirely on blogging and writing. This platform not just looks clean and elegant but also has an intuitive user-friendly interface. The combination of simplicity and depth of possibility makes Ghost an exceptional writing platform.
Most users claim that its speed is super fast, which makes their experience smooth. You can choose to use it as a software or a hosted platform that doesn't need a setup. A custom domain for the self-hosted version costs $14.99/year, while web hosting pricing starts from $7.99/month.
Blogger
Thanks to its simplicity, this is one of the best platforms for non-tech-savvy users. It allows you to design and manage the layout of your blog using a sidebar menu. There are two design areas, namely for a template and for a layout. The first one allows users to pick and customize the aesthetic look of their blog, while the second one lets writers choose the position of sidebars, headers, and blog posts. Note that most standard templates have a simple design and there is nothing too intricate or flashy.
In case you want to make any major changes, you need to use HTML. Luckily, custom coding of templates on Blogger is free of charge, which sets this platform apart from others. In general, using its subdomain is also free, so you can save money if you don't mind having an URL like https://example.blogspot.com. But in case you want to have a custom domain, you have to buy it from a third-party domain name registrar.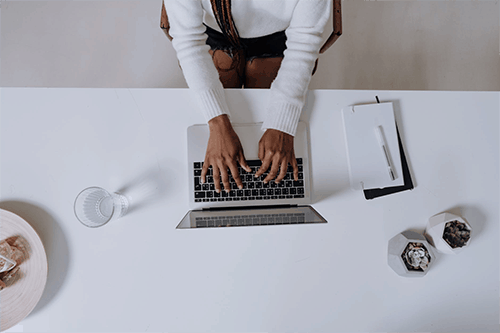 Tumblr
Those who can't live without social networking would appreciate Tumblr. This blogging platform is a little different from others as it has features like following other blogs, reblogging, sharing, and many more. In case you have times when you don't feel like writing lengthy posts, Tumblr is a perfect option for you as it allows visual blogging with minimal texts.
Its interface is easy to interact with, so this platform can be used even by beginners. Tumblr is absolutely free, but if you want to have a custom domain, you can purchase it separately. What's more, you can find on the web a lot of third-party themes and apps that can be purchased for your blog.
Medium
Since 2012, Medium has grown into a large community of writers. It unites both amateur bloggers and professional journalists that make this platform a valuable resource of interesting information. Alongside a user-friendly interface, it offers some social networking features. One can create an account there and start publishing articles that will be shared among a huge Medium audience.
You don't need to use any coding skills for this platform, so you can entirely focus on writing and reach its existing community of people who have similar interests. Even though Medium is free to use, you can't run your own ads there and monetize your blog. Note that it's also impossible to have your own domain name, so think twice if it really suits you.
WordPress.org
Don't confuse WordPress.org with WordPress.com, which is a hosting service for bloggers. WordPress.org is an open-source blogging platform that offers great flexibility since you can change anything you would like to in the code. With the help of WordPress.org, you can build a beautiful blog that stands out from the crowd just within minutes.
A great advantage of WordPress.org is that it allows you to add extra features to your blog, like forums, online stores, and paid membership. This means that you can make money using this platform, even though it requires a bit of learning. It's important to note that WordPress.org is search engine friendly, so you can optimize your blog with SEO friendly URLs, categories, and tags.