Even though we had many social networks with image sharing feature, Instagram is one of the most used social image sharing application for Smartphones. Anyone who has a Smartphone, can take creative pictures using the filters and options in the application. A few months back, Instagram updated 15 seconds video recording feature in the app. Similar to adding filters for the image, you can also add filters for the videos. It makes the videos look gorgeous and many creative videos are uploaded by the users everyday. There is no default option available to download images or videos from Instagram.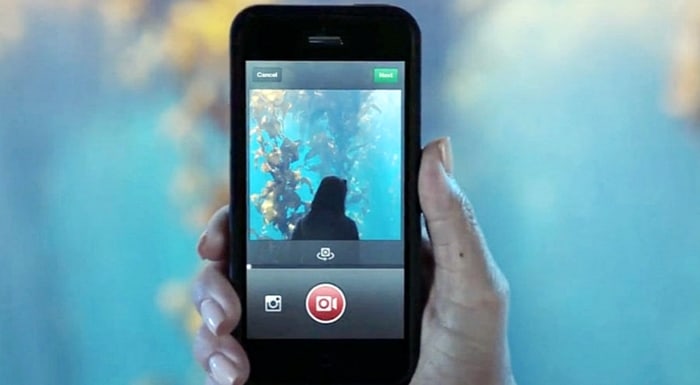 There are many Instagram Client applications available for PC and Mobile devices. In that you can only view your timeline, you can't download or upload anything. So today I came with a set of web apps and browser extensions to download your favorite videos from Instagram.
Previously when I wrote about the best chrome extensions for Instagram lovers, I've mentioned about "Instagram Download Button" extension. Unfortunately it can download only the images, not the videos. So to download Instagram videos we have a new extension called "Vigram". It is a multipurpose extension, it can download videos from both Vine and Instagram. After installing the extension, log in to your Instagram account in Chrome. You will see the Vigram icon below all the images and videos as shown in the screenshot. If you don't see the icon, just refresh the page. With just a click you can download your favorite videos from Instagarm.
Instadown is one of the commonly used web application to download videos from Instagram. We have many web applications available to download videos from the popular video sharing services. Just like that "Instadown" is a web app to download Instagram videos alone. All you have to do is, open the video you have to download and copy the URL. Then come to the Instadown's website and paste the URL in the box. Hit the Instadown button to download the video to your PC.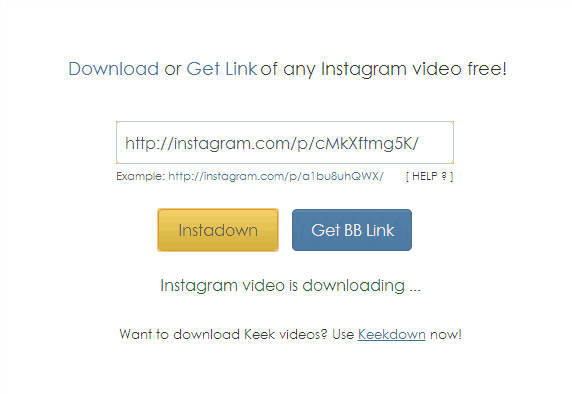 Torch Browser is known for its inbuilt media grabber, torrent manager and site unblocker. It is a chromium based browser, which has plenty of features in it. You can download and install Torch browser on your PC to quickly download all the media files from the websites you visit. While browsing wherever you find a media file (Audio or Video), click the "Media download" button near to the URL bar. To download Instagram videos, open your Instagram account and go to the video. Click the "Media" button and download the video. Torch browser will let you download media from all the websites, so it is worth downloading.
These are the three best and simple methods for downloading Instagram videos. If you know any simple method other than this to download the videos from Instagram please share with us in the comments. Thanks for reading, do share this post with your friends.