Although many consumers make a lot of effort to avoid popups, businesses still employ them. Why? They may significantly increase your conversion rate if applied properly. However, how effectively your popups convert will be significantly influenced by how you design, project, compile and place them.
How do you ensure that your popups offer such high conversion rates if you are not a skilled popup builder? And how can you make sure that your popup designs engage customers rather than upset them and create a wonderful customer experience?
To improve your popup conversion rates, read this post to understand the answers to these questions and the best practices for popup design.
What Is A Popup?
When you are viewing a website, a Graphical User Interface (GUI) region called a popup will effectively appear as a little window. They are without a doubt one of the most adaptable conversion optimization tools since you can use them for targeted targeting and retargeting as well as displaying when a client or visitor makes a certain action on your website.
Why Should You Use Popups?
In addition to slipping in various brand- or event-specific information to your clients, popups can act as a marketing ally and increase conversions directly from your website pages.
Additionally, you may display them to new customers to entice them to interact with your company's services through numerous platforms and channels, including social media.
To further increase consumer interaction, you may send them in weekly emails or display them to visitors as they enter or exit the website.
9 Best Practices For Creating High-Converting Popup Designs
Popups must be designed as effectively as possible if you want to maximize their effectiveness. Here are some strategies for making popups that are very effective in converting visitors into leads or even customers:
1. Keep Your Content Relevant
When it comes to relevancy, you need to make sure that the popup itself is pertinent to your website's users.
By sticking to the same colour scheme, employing brand colours, and making sure that it directs rather than confuses the visitors, try to keep the popups relevant to your website.
Posting unrelated popups or information on a website is unlikely to result in conversions because the visitors won't be able to relate to it.
You cannot get the most value out of them if the conversion rates are low.
2. Highlight Critical Information
There are several ways to draw attention to significant information, such as using a distinct font style or colour. The duration of viewer engagement for popups is quite brief. The popups won't be able to engage them if they are unable to recognize the key terms in that brief amount of time. To create interesting and useful popups, you should constantly highlight the key information.
For instance, if the subject of your popup is cart abandonment, it should resemble the following:
3. Match The Design To Your Website
You can attract visitors' attention and increase your chances of conversion by matching the popup styles to the layout of your website. As seen in the following image, the ideal practice is to subtly draw attention to the CTAs while maintaining the branding: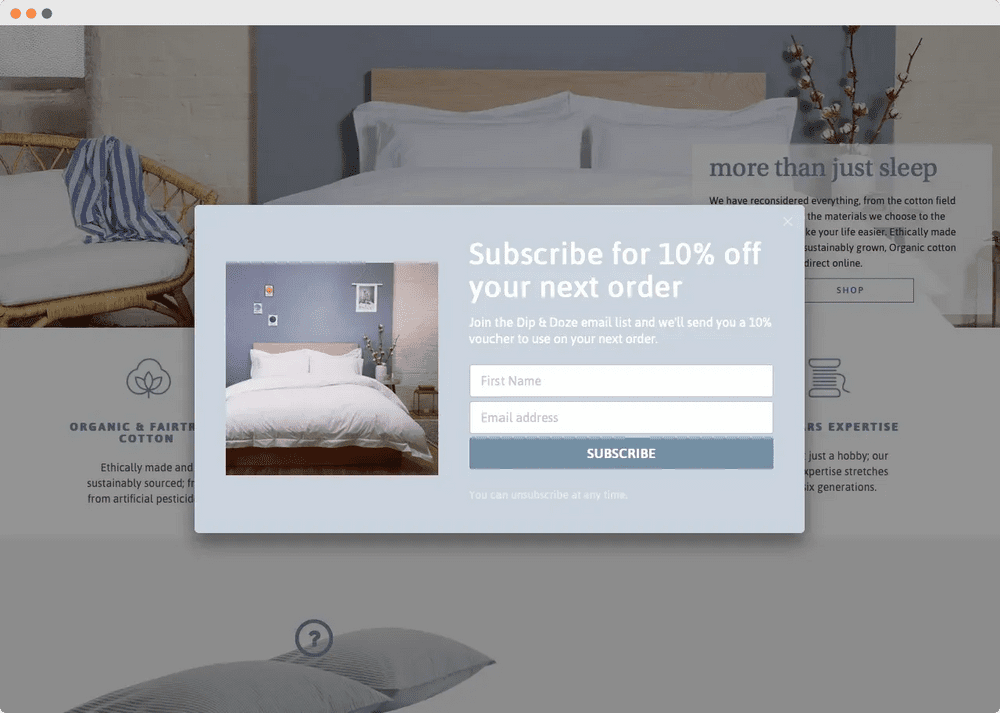 This will provide your popup design with a cleaner appearance in addition to establishing its trustworthiness and assisting you in making a good impression on your visitors.
4. Adapt Your Popups to Mobiles
In terms of surfing, online shopping, and total internet usage, mobile phones are getting more and more common. Therefore, it is essential to maintain the popups' responsiveness on various devices. Additionally, as illustrated below, it's crucial to pay attention to the touch target and avoid hiding the mobile web page's primary content: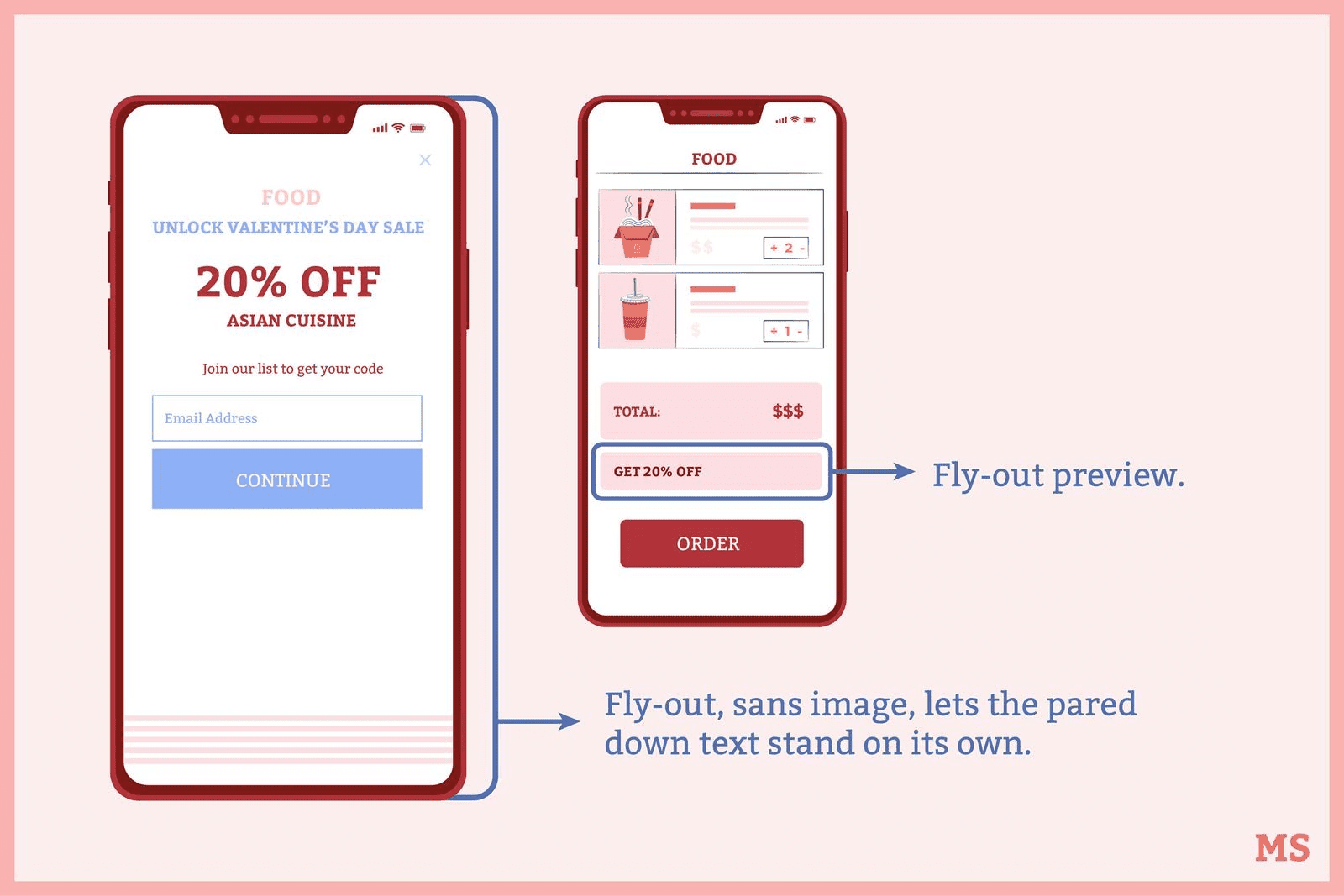 5. Personalize The Popup
Personalization is essential for customer success and, when it comes to popups, it also increases conversion rates.
Personalization in popups can be done in several ways, including:
Adding visitor names;
Displaying different messages depending on the visitors' gadgets;
Focusing on certain visitors based on their login status;
Displaying statistics and call-to-actions based on how visitors interact with your website pages.
6. Use Creative Fonts and Shapes
Using unconventional shapes and typefaces will help you boost the popups' aesthetic appeal. You don't have to use the same boring shapes and borders for all of your popups. As seen below, you may experiment with various pop-up window shapes: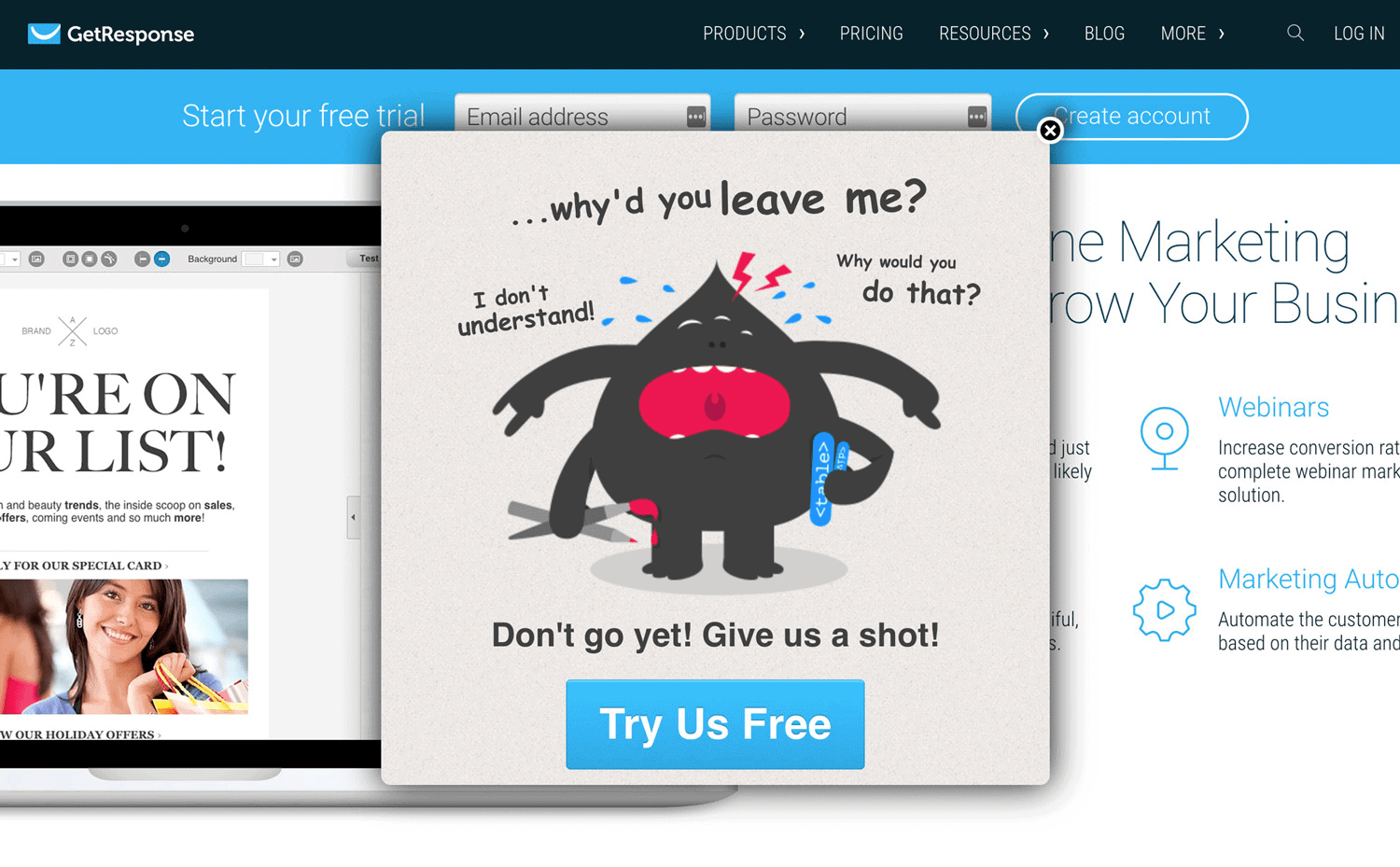 7. Make Eye-Catching Design
To grab people's attention, the entire visual design needs to be distinctive. For mobile devices, when it is simple for such bar and hook popups to merge into the web page design, this topic assumes critical relevance. The popup must not, however, appear invasive or interfere with the visitors' surfing experience.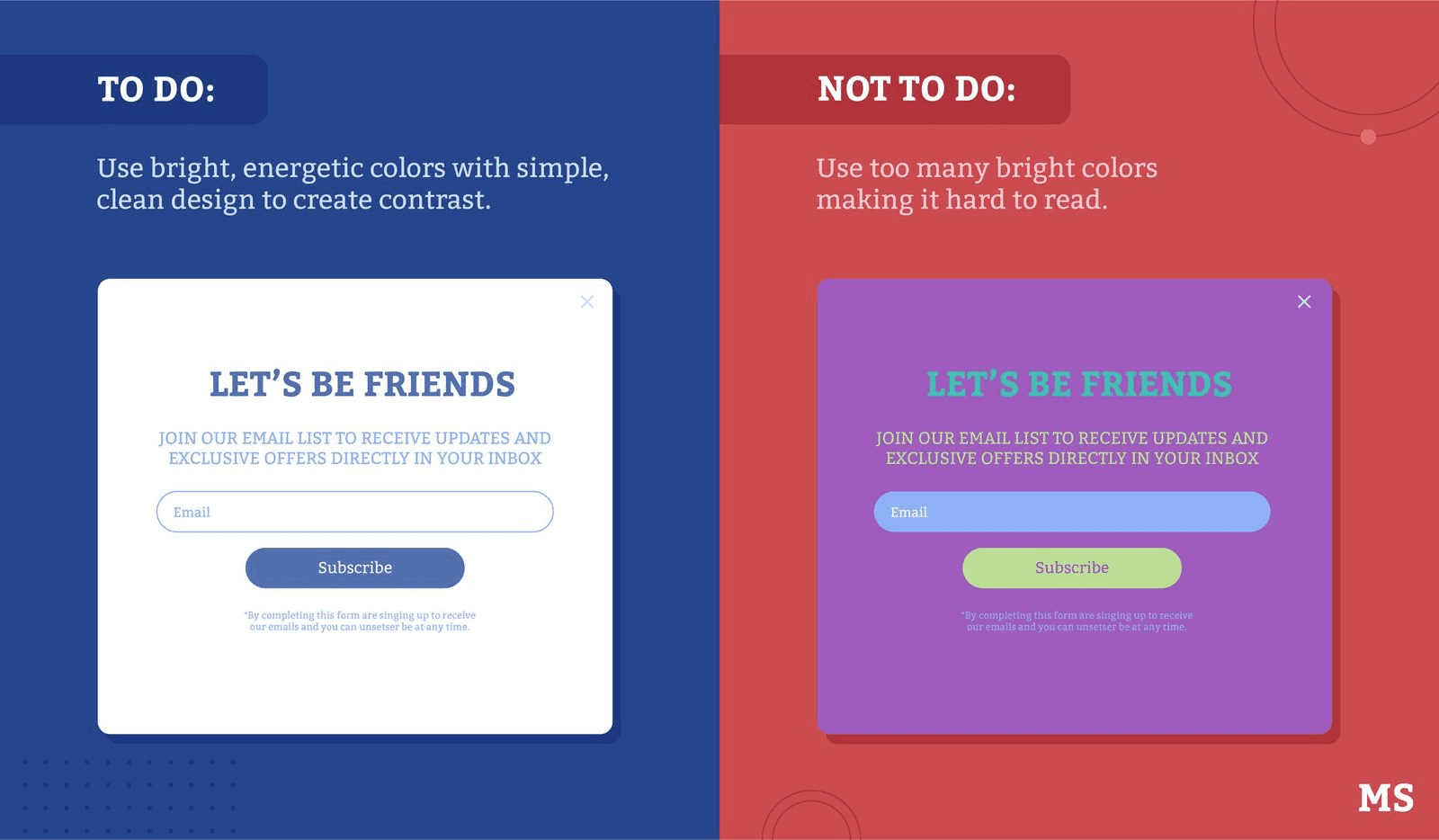 8. Include a CTA Button
One of the action buttons in a popup window, together with the exit button, is a CTA. The call to action button reaffirms the promise you make in the popup text and presents the visitors with an enticing choice.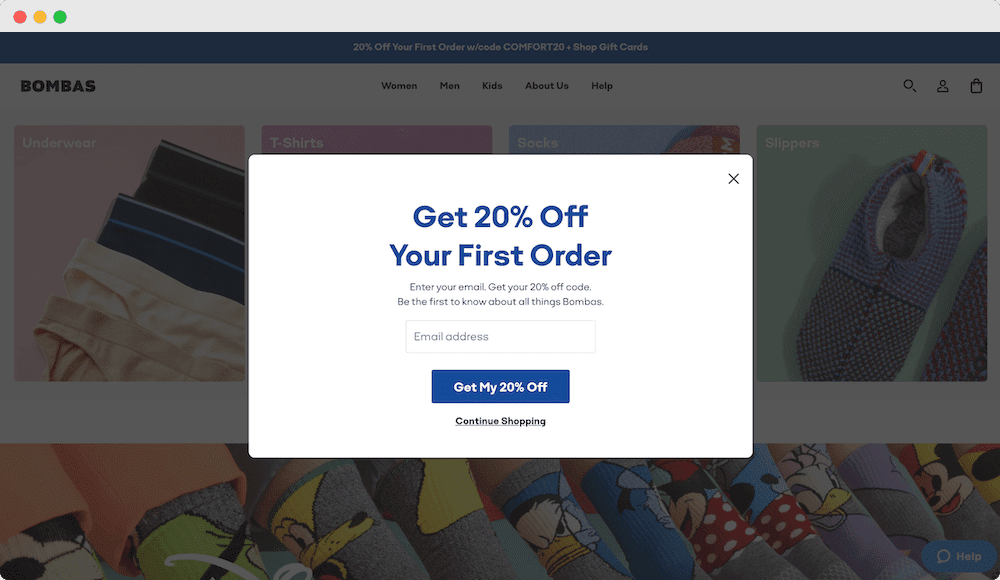 9. Conduct A/B Testing
Split testing is another name for A/B testing, and the top popup creators include this capability by default.
You just alter one component of your popup design throughout this testing before releasing it. Your website traffic is automatically divided evenly by the tester logic, which also gathers conversion analytics data to aid in your decision-making.
As you evaluate your visual designs in connection to the traffic on your website, A/B testing is one of the most dependable methods for producing successful popups.
Conclusion
You can construct highly converting popups that will improve both your user experience and your sales by keeping a few important factors in mind and adhering to the best design guidelines discussed below.