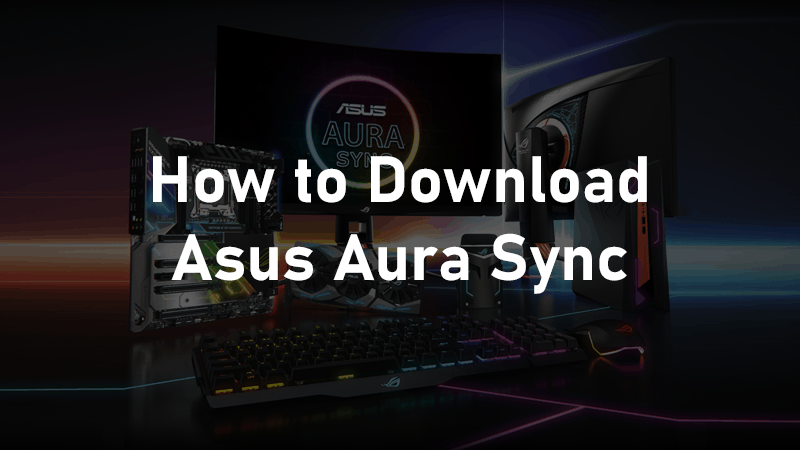 Have you just bought an ASUS Aura Sync compatible motherboard or graphics card? But wondering where to download Asus Aura Sync software and have control over the lighting? Well, you are just in the right place! Here is our expert guide to help you through the process of ASUS Aura Sync download.
So, keep your worries at bay now and go through to know all the nitty-gritty about ASUS Aura software. Here you go!
What is ASUS Aura Sync?
Before you proceed to the guidelines of downloading and installing Aura Sync, you must have proper knowledge of what this software is.
Aura Sync is a software, which is able to control RGB lighting of all ASUS products. For adding more effect, it also synchronizes the lighting control with some other ASUS products. Starting from the ASUS peripherals to Graphics cards, Monitors, or even Motherboard all compatible with Aura Sync software. So no matter which product you've got, this one-of-a-type software will help you control it entirely.
However, Aura Sync software is profoundly known for enhancing gaming experience to an extraordinary extent. Not only will you be able to see the light alignment of your ASUS component, but also you can make alterations, including multiple colour lighting, with some cool effects. The best thing is, you can make several lighting changes according to your mood. Or, you can set a timer so that it keeps changing after a certain time interval.
Now you have a clear view of the software, and it's USPs. It's time to know what RGB is and how it can be controlled with the Aura Sync. Let's dive in!
What is RGB?
Generally, the short name of Red, Green, and Blue is denoted by RGB. When it comes to lighting, it signifies that the LED components use these three colours and form a different mixture of colours. When you successfully download and install the Aura sync, you can easily control these colours and set them by your preference. You can set those in a loop or a single colour or in a single rotation. The most interesting part is, the majority of the RGB components can easily produce up to 16.8 million sets of colours which are totally unique.
Isn't it pretty cool? Of course, it is, and quite irresistible as well. So, why not check out the methods to download Aura Sync? Scroll down and have a look!
How to Download Aura Sync?
Three versions of Aura Sync are available to download. You must choose one of those which is compatible with your system. The versions are- Aura Sync V1.07.71, Aura Sync V 1.07.66, Aura Sync V 1.07.60. Before downloading and installing Asus Aura Sync, there are some system requirements that you must have to fulfill to run the software smoothly. You have to have the latest version of BIOS firmware installed on your device to run Asus Aura Sync.
Now that you have all the pr requisites sorted let's know the methods to download Asus Aura Sync. There are basically two methods to download Aura Sync. Here we have provided a step-by-step guide to do so. You must follow each of these steps religiously. If you face any issue in between, you must get our help to download Aura Sync in the right way. Let's start.
Method 1: ASUS Aura Sync Download via Homepage
There a number of users who find this method is more convenient to download ASUS Aura Sync. So, check out the steps and follow these if you also think this process is hassle-free.
Step 1: At first, you have to visit the ASUS homepage
Step 2: Next, click on CHOOSE A VERSION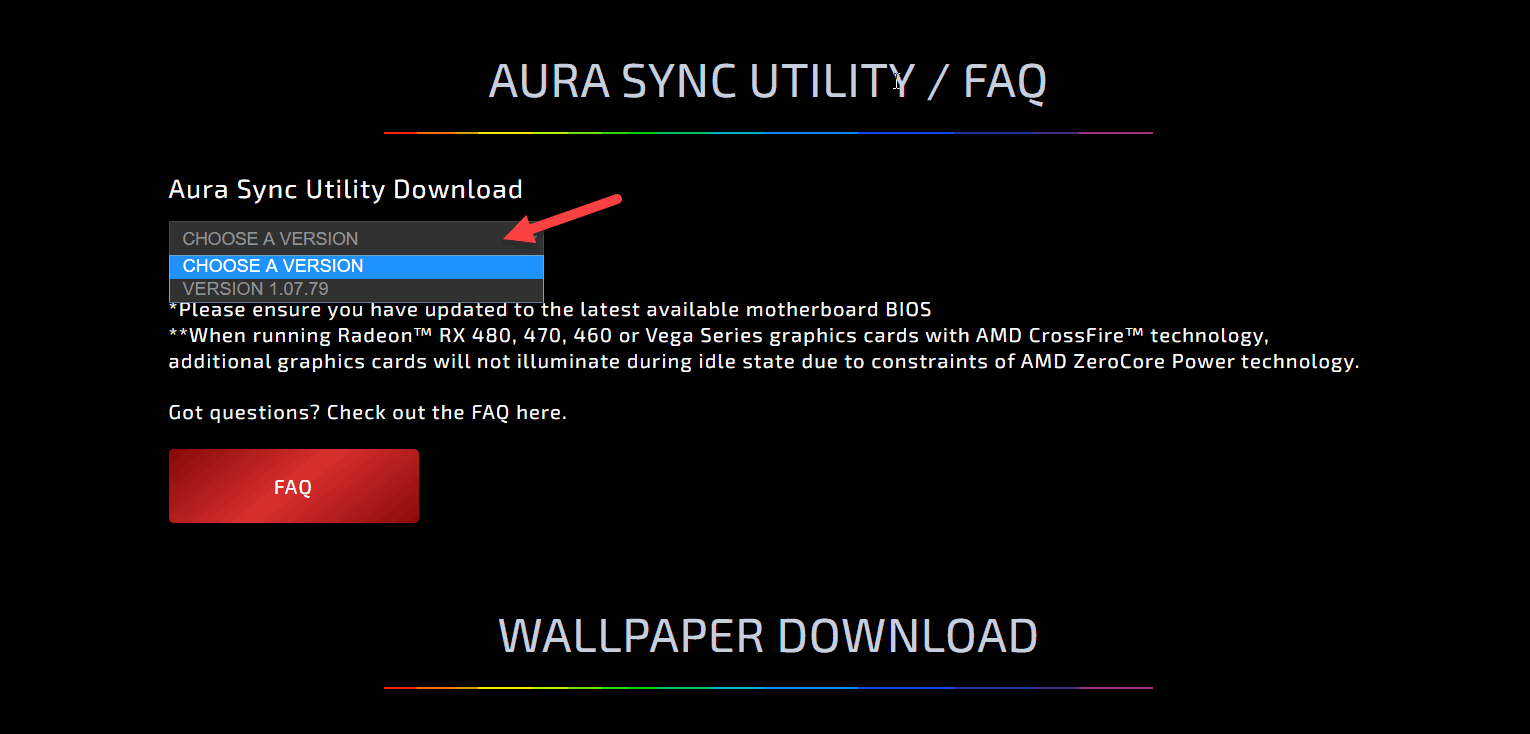 Step 3: Once you select your version, the software will start downloading automatically
Step 4: You will see a zip file has got downloaded
Step 5: Unzip it and open the file after that
Step 6: Then, double click on Setup and start following the on-screen instructions to complete the installation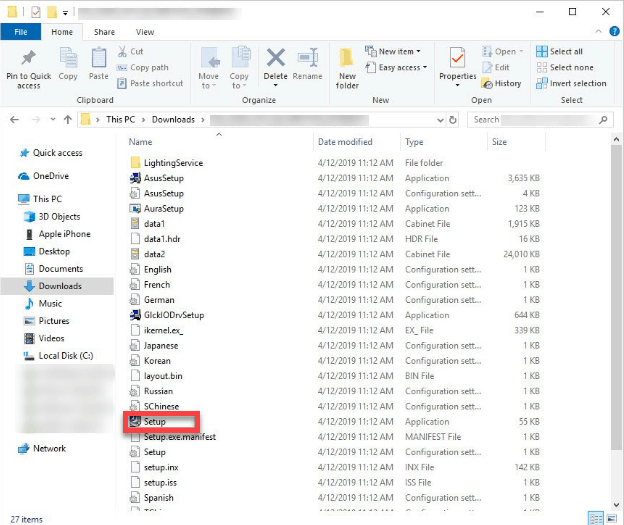 Finally, you've successfully completed the process of ASUS Aura Sync Download. Now it's time to run the software and get amazing user experiences.
If you want to go for an alternative method, here is the second one to compensate for your query- how to download ASUS Aura Sync.
Method 2: How to Download ASUS Aura Sync According to your ASUS Product?
If you want a more streamlined downloading method, which is solely based on your ASUS product, here is what you need to see. Yes, you can download ASUS Aura Sync by your product's name and by following these simple steps.
Step 1: Firstly, go to ASUS downloading center
Step 2: Now type the name of your product's model in the empty space
Step 3: After that, click on Driver & Tools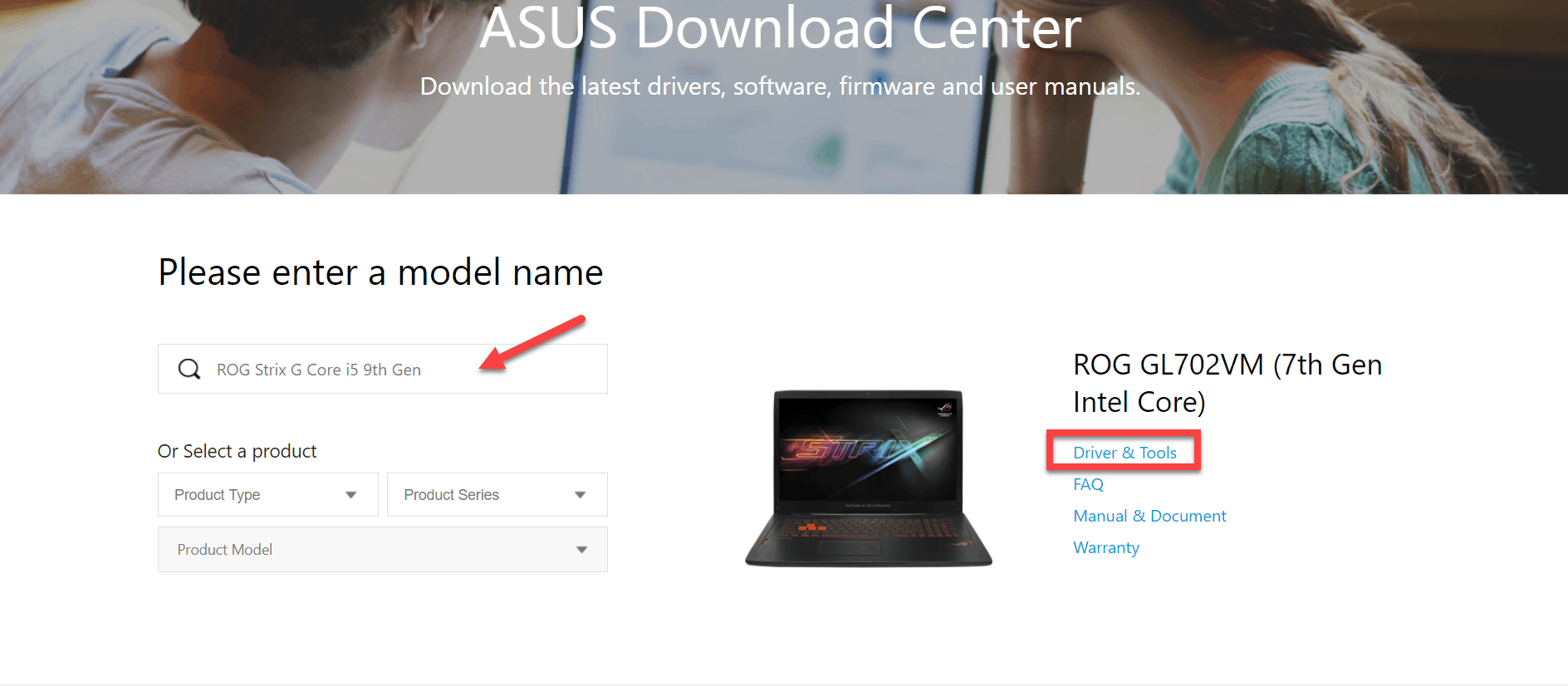 Step 4: You have to select your type of operating system now
Step 5: Finally, hit the Download button which will reflect under the Utilities section

Once you complete the process, you will be all set to install and start with your ASUS Aura Sync software. We have provided the installation method below. So, scroll down to know how to install Aura Sync?
How to Install Aura Sync?
Now you have downloaded the setup file of Aura Sync software. It's time to install it. How? The below steps will help you through the process.
Step 1: At first, click on the installation file
Step 2: Now, it will be opened, right-click on it
Step 3: Next, click on Extract option from the pop-up list
Step 4: After that, you have to locate the file named atkexComSvc and axlns and double-click on them
Step 5: Then, click on the extracted installation file to install it
Step 6: Once the installation process is done, restart your system
Finally, your system will start with the new settings which the application added to the system. That's all! You have successfully downloaded and installed your ASUS Aura Sync software. Now here is a bonus tip for you.
What if you don't own a device, which is compatible with Aura Sync? Yes, there are a few workarounds, which will let you use non-compatible devices as well. How? Learn it below.
How to Synchronize components Which Are Not Compatible with ASUS Aura Sync?
As we mentioned, there are a few workarounds but no direct method to do it. Have a look below.
If the motherboard of your system is not compatible with your ASUS Aura Sync, You must use OG Aura Terminal to get the software on the role.
In case your non-compatible device has a LED strip, try to replace those with the LED strips of Aura Sync to have control over lighting.
Finally, you can connect your motherboard with Aura Sync LED strips to use the software.
If you want to achieve the most enhanced user experience, you must keep your drivers updated. Know the process below.
How to Keep Asus Drivers Updated to Get Improvised Gaming & Lighting Experience?
Keeping your ASUS drivers updated will help you to achieve the optimum gaming and lighting experience. So you must keep checking for the latest versions often.
Step 1: Firstly, open your web browser and go to the official ASUS website
Step 2: Now you must visit the download center
Step 3: Here, in the download center page, search for the model name of the driver on the basis of the specification of your system
Step 4: Now you have to download the particular driver
Step 5: Once you are done, install it to run ASUS Sync flawlessly
Note: You must download the latest version of ASUS drivers only.
That's all!
We've shared all the details regarding ASUS Aura Sync download. Now it's your turn to get the software and have full control over your gaming and lighting. If you have further queries, drop us a comment in the below box. We will be there right away to help you. Stay connected for more tech updates. Ciao!