The days are past when we had Windows Installation CD/DVD with Product key etched on or printed on its box.  It was tradition to keep the product key preserved by either keeping CD safe or writing product on a notepad and saving it safe somewhere.
These days laptops and pcs, purchased directly from manufacturers comes with a preactivated version of Windows 10 (OEM), only those custom built PCs would need a license key purchased via an official channel to install or activate Windows 10. There are many sources to buy genuine product key depending on the Windows 10 SKU (home, pro, enterprise edition) you want to install.
The trouble comes only after you have purchased Windows license key. The time when you want to format your hard disk or replace it with a new hard drive and want to reinstall Windows 10. In such cases, if you have lost your Windows 10 key then there are very few ways to recover Windows 10 product key.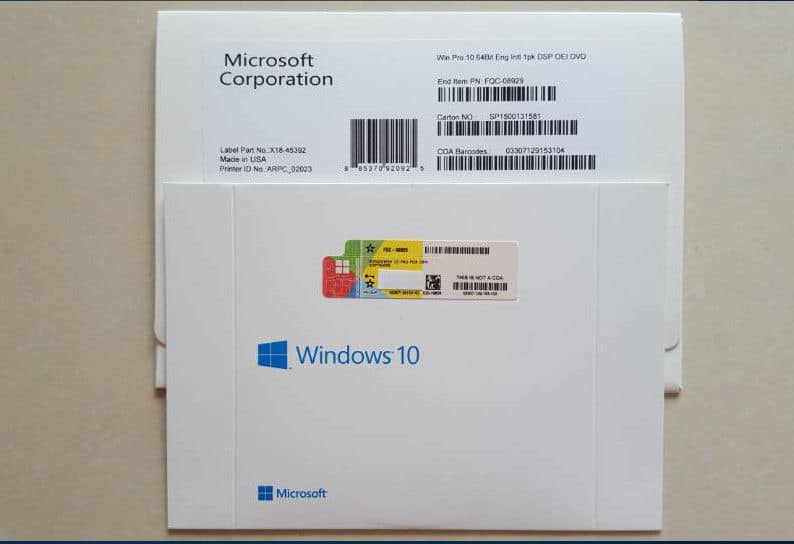 If you are in the same situation then this article is for you, here we have covered different ways by which you can extract and recover Windows 10 product key.
How to Find and Recover Windows 10 Product Key
This an excelled free app available on Microsoft Store to find your Windows Product key. ShowKeyPlus will extract and recover product key for both OEM as well as one purchased from an authorized retailer.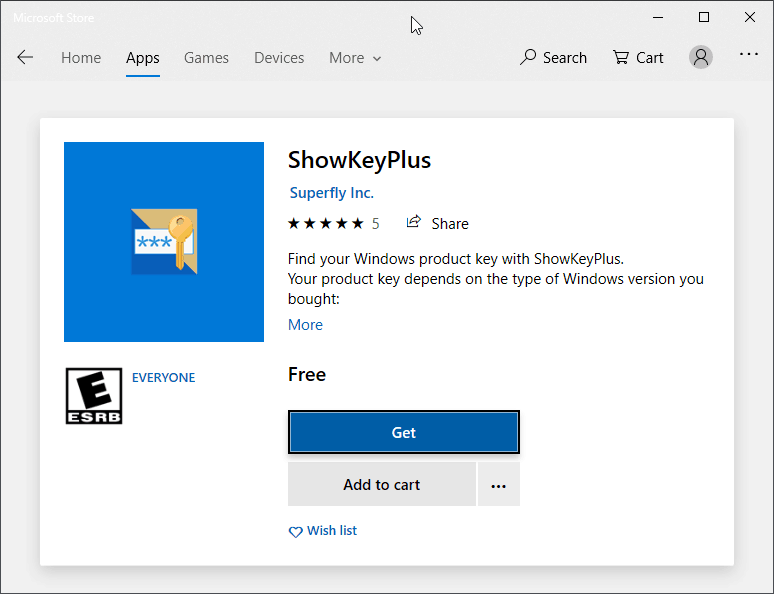 This app also works if you have upgraded from Windows 7 or Windows 8 to Windows 10, except those free Windows 10 upgrade, in that case, you get unique digital entitlement rather a product key.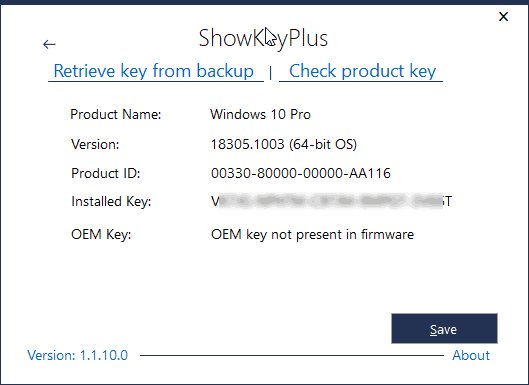 ShowKeyPlus also displays the associated editions for each keys that it finds.
A small portable utility to exact and recover all Windows version product key as well as Microsoft Office license key. Doesn't require any installation and can be carried in your portable USB drive. As as you download and open zip file, click on WinKeyFinder.exe and launch the program. it might take few seconds before WinKeyFinder.exe pulls and displays all the information along with Windows 10 license key.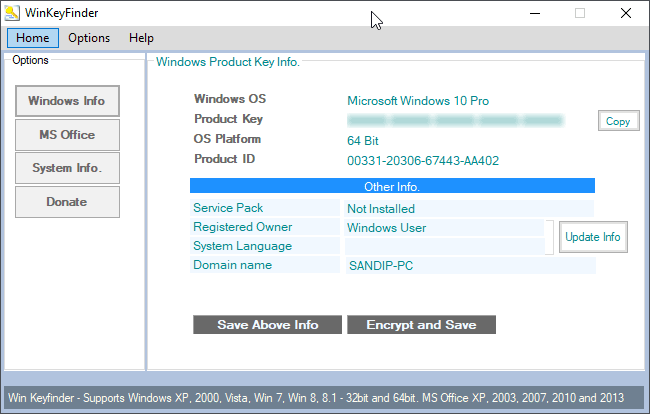 The main future of this utility is, it also lets you to save product key and other Windows details by encrypting using your password of choice and saving it in a .txt file. Later you can decrypt whenever you need using same password.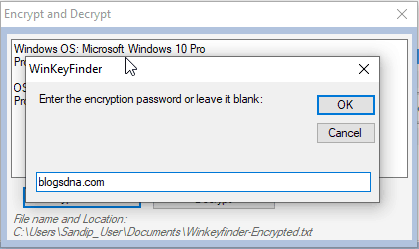 Softkey revealer is more than just Windows 10 product key retrieving software. It scans through the entire registry to locate all the product keys and license code of every software installed on your software including Windows as well as Microsoft Office.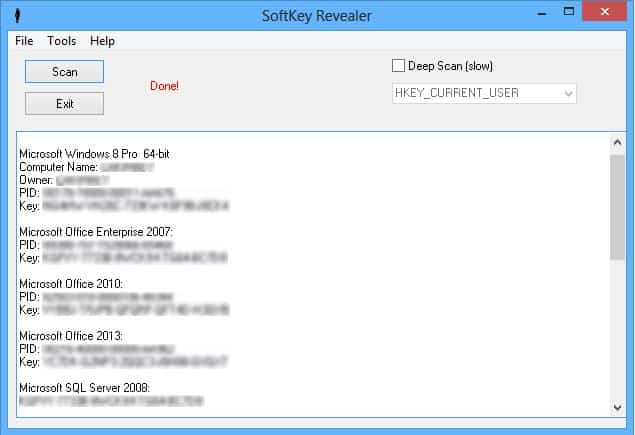 As it scans through registry it takes considerable time to find all the product keys. The other features that comes with SoftKey Revealer are,
Game Key Revealer – Find product key of all  the games installed on your system,
Adobe Key Decrypter – This feature basically lets you to decrypt encrypted Adobe software keys found on your Windows.
As the name suggests, the tool is designed to find the product embedded right into your BIOS or EFI by your manufacturer, known as OEM license. If you a laptop or desktop with OEM-embedded serial key then this utility is for you. Simply download and run OEMkey.exe and it immediately displays the Windows 10 OEM product key.

Note: OEM keys cannot be used to activate Windows 10 on other systems, can only be used on the same system for which it is assigned.
The above mentioned software and tools will only work if you have access to and can boot into existing windows 10 having a working product key/series number.
If that's not the case then you have a look into your Emails for a digital license or CD/DVD for a product key or check your CPU chassis/laptop back for the sticker provided by the manufacturer indicating your Windows serial number, check the below sample photo for your reference.