There are times when you want to record, lets say a tournament that can be only seen online. Sure, you can either sit back through the whole thing or record it and watch it later at your ease. You don't need to buy applications specially for that, we've got just the thing for you.
VSDC free screen recorder is a nifty free software that gives you the ability to seamlessly record anything that's on your computer. The application itself is approximately 14MB but comes with superb features. The user interface is pretty simple and straightforward as well.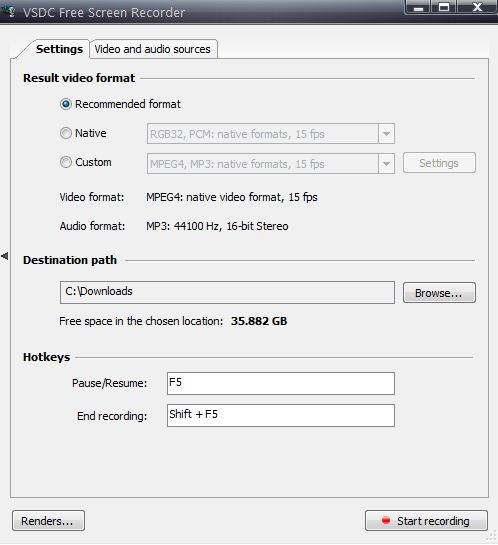 As soon you've downloaded and installed the application, run it and you'll see a similar screen (see above). You can start off by selecting the result video format. The default format works pretty good if you don't want to mess with the native or custom settings. After selecting the result video format, choose the destination path where your recorded video will be saved.
Another cool feature of VSDC is that you can use hotkeys. The default for pausing and resuming is F5 but you can change it by clicking it and pressing the key that you want.
On bottom left, you'll see the option 'Renders..'. Click on it to change video and audio renderer settings to your likings.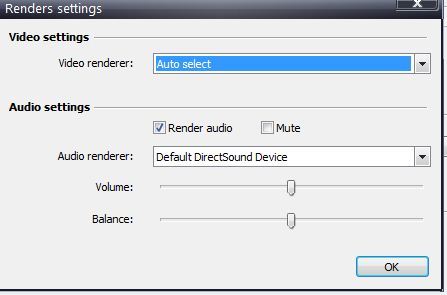 After you're done with all that. Visit the website, let's say Twitch.tv and click on any channel that you stream regularly. Select the stream and click your hotkey to start recording. As soon you'll hit it, you'll see a transparent rectangle that you can use to define the area that you want to record.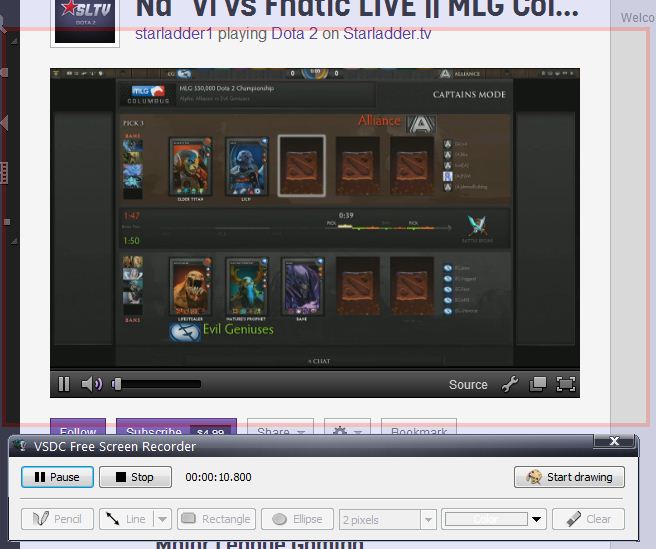 Select the area you want to record and start your recording. That's it! – you can pause or stop whenever you want to. After testing it, I found it really simple and will be keeping this because of it's simplicity and execution; since I stream a lot of videos online. Of-course it's not only meant for recording streaming videos, you can also record a tutorial or a presentation or anything thats on your screen.
Download VSDC Free Screen Recorder