Before few years when we travel to a new place or a new country, either we should know someone there or we should have a guide to take us to all the places. But, after Smartphones were introduced, there are many apps available to find the nearby places or any location in a country. The first successful application in that category is, Google Maps. It is one of the most used apps to quickly find and locate the places. Also, we have specific apps available in Play Store to find the nearby hotels, gas station, hospitals, etc. Today we are going to discuss about these apps and list is as follows.
Yelp is one of the popular applications to find the businesses near you. It has separate categories to find coffee shops, restaurants, gas stations, etc. You can narrow down the search based on different conditions like distance, price and what's open now. So, it is a must have app when you travel to new places. The app works based on user check-ins and reviews. You can read other people's reviews about the place and also give your own review about the place. Find great deals offered by the local businesses and get their contact numbers to reach them.
Four Square is one of the well known social networking apps to check in at different places. You can add your friends and see all their check-ins in your timeline. Also, you will become a mayor if you check-in more than three times for a place. Apart from all these things, it lets you quickly find the nearby places based on different categories like hotels, salon, spa, etc. It completely works based on user check-ins but it has a huge database of places all around the world. It is a must have app when you travel to new places.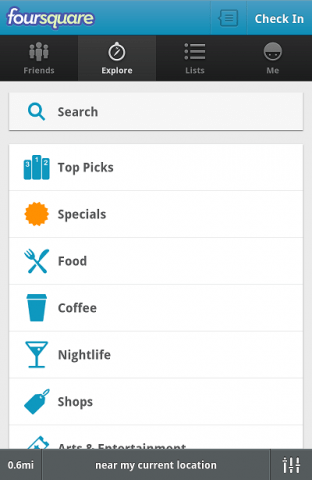 Localicious has a database of over 21 million businesses around the world. It also takes check-ins and reviews from users to add places to its database. So, it will be easy for you to find the nearby places quickly. The real time tips from other users will help you to select from the different shops or businesses available near to you. It lets you quickly pick from the set of categories available such as bars, restaurants, banks, etc. Also, it syncs with your FourSquare account to find the places.
http://www.youtube.com/watch?v=H_ITreAgpG8
Urban Spoon is a popular app to find the nearby hotels and restaurants. It has a huge database of restaurants in different countries. You can quickly find the hotels and their contact details right from the application. Also, see their menu, pricing and user reviews to choose the hotels. You can browse hotels in wherever the location you need and give feedback to other users about the place. It supports NFC/Android Beam to share the location information to other Android devices.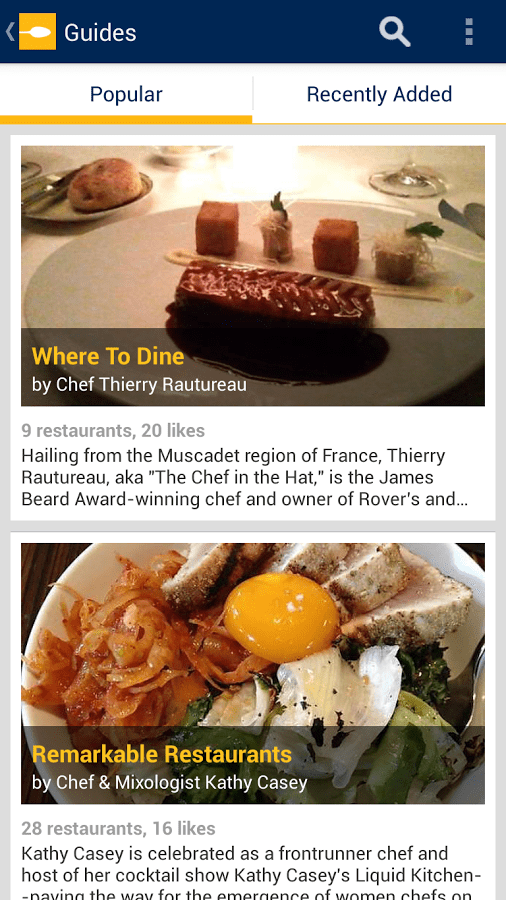 Places is yet another simple app to find the nearby places. On the home screen, you can select from the list of categories available. See all the nearby places in that category. Also change the location and find the places you want. Since it works with Google Maps, you can see the search results either as in the list view or directly on the maps. The app will automatically find your current location and show you all the popular places nearby. Using this app you can quickly find the nearby ATM, Hospitals, Restaurants, etc.
These are the five best android apps to quickly find the nearby locations. If I've missed any of your favorite apps, please let me know in the comments. Thanks for reading, do share this post with your friends.