People started watching more videos after social networks and instant messengers become popular. Instead of manually searching on the video sharing sites, these social networks and messengers brings all the popular videos to a single place. Plenty of videos have been watched and shared on Facebook and WhatsApp everyday. Since most of the people watch videos on their Smartphone, the size of the video, plays an important role. So, a handy video compression tool will let you share the videos faster, as well as, it will help you save your bandwidth.
Video Compressor is one such tool for Android, which lets you compress the videos to any size you want without losing its quality. Lets have a look at the features and functions of the app below.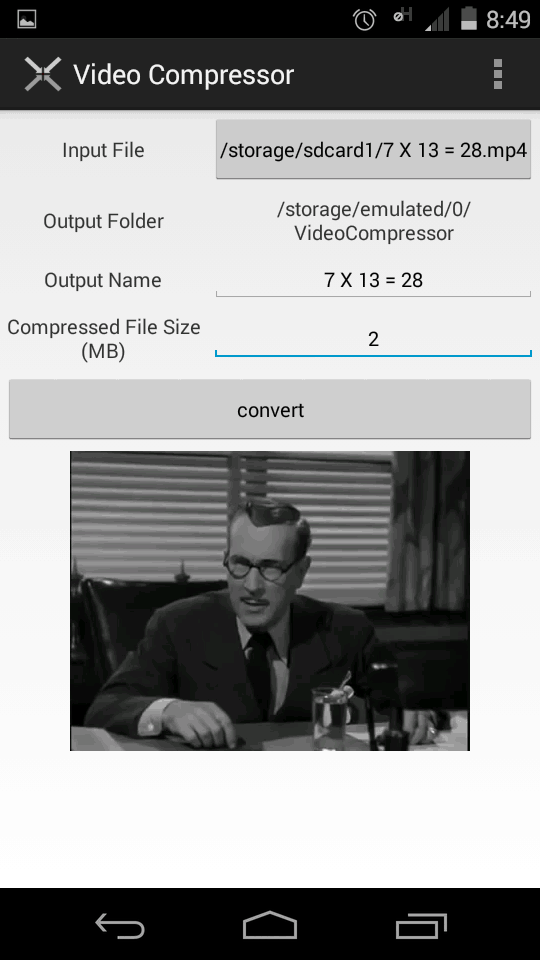 Video compressor is a free application for Android and you can download from Google Play Store using the link below. Once you complete the installation, you will see a window as shown in the screenshot above. To start with the app, click the "Browser" button on the top and select the video from your device. The "Output Folder" will be automatically assigned by the app and you can find the compressed video in the Gallery of your device.
The next option "Compressed File Size" is the key factor of this app. It lets you assign a custom file size for the video you are going to compress. One of the important highlights of this application is, it tries to maintain the same quality of the video even when it is compressed. There will be very minor notable changes when compared to the original video. After you assign the size, click the "Convert" button and you are good to go.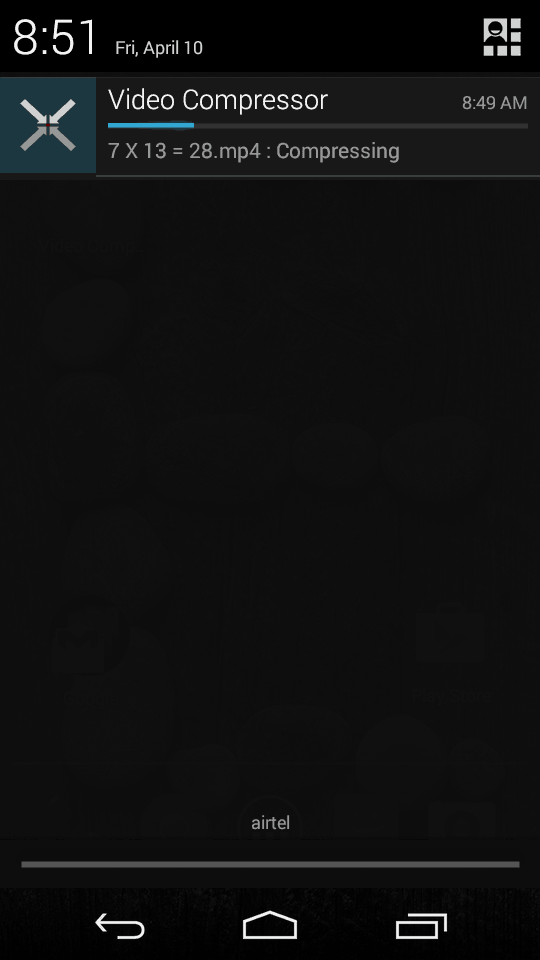 The video compression progress will be displayed in the notification bar. You will not get any notifications when the compression process is complete. So, you have to manually check the progress and open the video. This handy video compression tool will definitely save some space on your device and lets you share more videos with your friends on Facebook and WhatsApp.
Try this new video compression tool in your Android Smartphone and share your experience with us in the comments. Thanks for reading, do share this post with your friends.