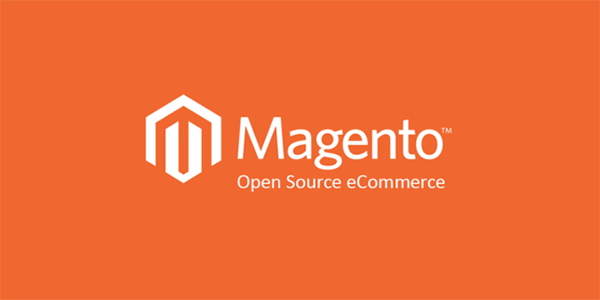 Magento is currently one of the most popular e-commerce platforms. It works with you to create and develop your e-commerce strategy, adapting to the needs and characteristics of your project. This platform is now known as Adobe Commerce, and it will be able to provide your users with an unimaginable number of appealing experiences.
More on Magento
To communicate with the server and applications, this platform employs an API. You begin receiving information about products, customers, and order status as soon as the store opens. From the admin screen, you can modify the interface. As a result, your employees do not need to be familiar with programming or HTML. They are capable of doing so with modern features.
Magento provides a plethora of extensions that can improve any type of online store, allowing even small businesses to have the same functionality as large retailers. You simply need to hire a Magento certified developer.
Magento Advantages and Features
1. Simple installation and use
You do not need to download anything to your computer because of the online control panel. The platform is simple to use, and the admin panel allows you to quickly create a stunning website.
Magento has a simple and quick content management system (CMS). In minutes, you can add new products, change the price, or upload images to your store. Remember that the platform has an API that can be used to enable additional features such as adding customer chat to your website.
2. Outstanding interface design
It has a platform that is adaptable and flexible. You can modify various aspects of your online store without knowing how to code. If you want to tackle a more serious project, you can buy a professional template or even design your own pages from scratch.
It is fully compatible with desktop computers, laptop computers, tablets, and mobile devices. This platform enables you to tailor your online store so that it works flawlessly on any platform.
3. SEO and other tool integration
Magento has an advanced management platform that gives you complete control over your site. You can choose your keywords, easily create and manage URLs, customize all of your site's pages, set up an affiliate program, and much more.
Furthermore, it includes a plugin that shares visitor behavioral statistics with Google Analytics in order to improve SEO.
To manage promotions, offers, and discounts, you can integrate a digital marketing platform. It also allows you to integrate your online store with popular platforms such as Facebook, Google AdWords, MailChimp, and Aweber.
4. Payment and security options abound.
It accepts a variety of payment methods, including the popular PayPal, international platforms, and other payment systems. You can personalize payment methods by incorporating additional platforms that allow you to receive payments in a more flexible manner.
Magento is hosted by Amazon Web Service (AWS), is constantly maintained and developed, receives regular updates to fix any vulnerabilities discovered, and includes new features that make your site more secure.
It uses HTTPS to keep people's information encrypted and secure, and the system is designed to detect and secure attacks on your online store.
5. Cross-selling and different shipping methods
The platform encourages the use of advanced sales techniques to boost business profits. It allows you to easily include related products for cross-selling or upselling, increasing their sales and significantly improving your business.
It's worth noting that Magento also supports multiple shipping methods and can integrate in real time with companies like UPS, FedEx, and DHL.
As a result, you should unquestionably select this platform for your eCommerce store. We recommend using reputable companies such as Elogic.co to get everything set up correctly.