Mozilla Firefox, one of the best desktop browser and a real alternative to Microsoft Internet Explorer, has been losing its market share since the launch of Google Chrome. The Firefox, which once accounted for 30% is now left with less than 10% of market share and continues to lose to Google Chrome.
To make the Firefox relevant again, Mozilla has released biggest ever update to Firefox, termed as Firefox Quantum which is 2X fast compared to old Firefox version. Not just speed improvement but Firefox Quantum also got the new sleek user interface called Photon. The Photon UI is based on the research done by Mozilla team on how people browse the web.
The Firefox Quantum also boosts the maximum search providers ever offers by any browser. The default Google Search is provided to US and Canada users, while users have the choice of 60 more search providers to select from and is available in 90 different languages.
What's New in Firefox Quantum
The Firefox Quantum has been designed with modern day's multi-process foundation to take better advantage of the powerful hardware available these days. The Firefox Quantum automatically gives higher priority to the tab that you are working on, making smart utilization of your valuable system resources.
The following demo video by Mozilla shows how fast the Firefox Quantum is compared to Google Chrome which is known for its very high RAM utilization once you start stacking multiple tabs on Chrome, as compared to Chrome, Firefox will consume 30% less memory.
Firefox Quantum Vs. Google Chrome
The new Firefox also comes with Pocket which offers a new content recommendation in your new tab. The downside of all the changes and a major overhaul of the earlier code, many broken Firefox add-ons as they have completely got rid existing addon framework in favour of a system like chrome's extension technology.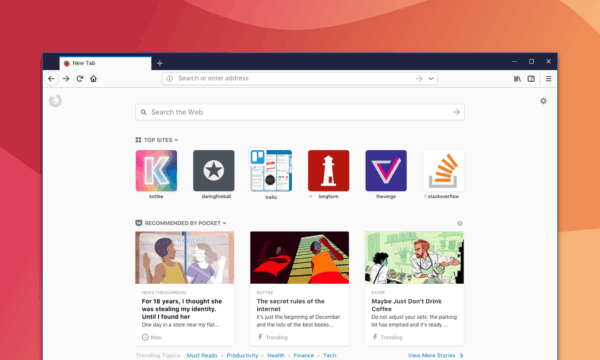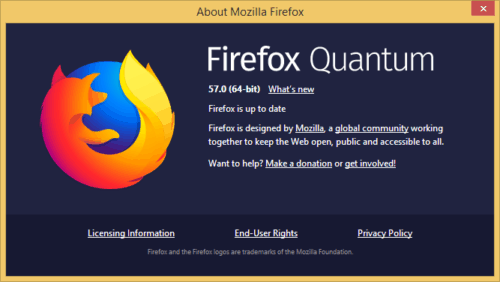 The Firefox Quantum is available for Windows, Mac and Linus. The new interface is also available for iOS and Android.