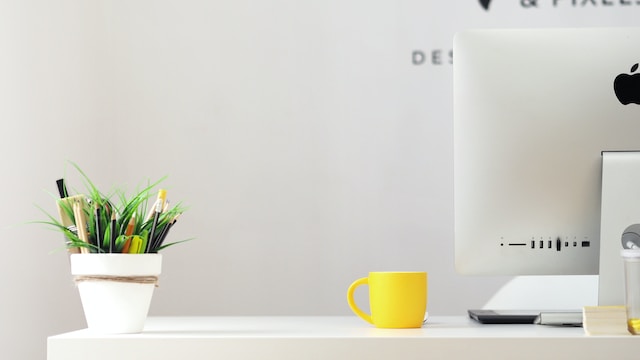 In today's digitally-driven world, the importance of a well-crafted online presence cannot be overstated. Be it a website, a mobile app, or even digital marketing collateral, the quality of design plays a pivotal role in the user experience and ultimately in the success of your brand. The challenge, however, lies in selecting the right digital design company to partner with. With a plethora of options available, how do you zero in on the perfect fit? This guide aims to shed some light on that very question, focusing on the "Top Web Design Companies" to consider and choose the best one.
Understanding Your Needs
Before diving into the sea of options, it's crucial to first understand what you're looking for. Here's a starting point:
Scope of the project: Are you looking for a complete website redesign, just some touch-ups, a brand new mobile application, or perhaps digital graphics for marketing? Knowing the scope will help you focus on companies that specialize in that area.
Budget: The adage "you get what you pay for" often holds true in the world of digital design. However, it's essential to know your budgetary constraints to find the best value for your money.
Timeline: Some projects need a swift turnaround, while others can afford a more leisurely pace. Understand your timeline and communicate this upfront.
Researching Potential Companies
Once you've established your needs, it's time to start your search. Here are some strategies:
Portfolios: A company's portfolio showcases their best work and provides insights into their design style, expertise, and versatility. Spend some time perusing these to see if their past work aligns with your vision.
Client testimonials: Past client experiences can offer valuable insights. Look for testimonials on the company's website, Google reviews, or even platforms like Clutch.
Case Studies: Beyond just visuals, case studies can help you understand the company's approach to problem-solving, their creative process, and the results achieved.
Industry expertise: Some design companies specialize in certain industries, such as e-commerce, healthcare, or finance. If you're in a niche industry, it might be beneficial to partner with a company that understands your sector's unique challenges and nuances.

Engaging with Companies
After shortlisting potential partners, the next step is engagement. Here's what you should consider:
Communication: Pay attention to how promptly and professionally the company communicates from the get-go. It's a good indicator of what you can expect during the project.
Ask Questions: Don't shy away from asking questions. Understand their process, timelines, the tools they use, and how they handle feedback and revisions.
Cultural Fit: This might sound trivial, but the cultural alignment between your company and the design agency can play a significant role in the smooth execution of the project. A shared understanding of values, work ethic, and communication style can go a long way.
Cost vs. Value
While budget is a significant factor, it's vital to understand the difference between cost and value. A cheaper agency might save you some money upfront, but if the quality of their work isn't up to par, it might end up costing you more in the long run, both in terms of money and lost opportunities. Instead of just looking at the price tag, consider the value the company brings to the table. This includes their expertise, the quality of their work, the potential return on investment from their designs, and the overall experience of working with them. With this in mind, "Lazarev Agency", a digital product design agency, might represent a balance between cost and high-quality value.
Finalizing the Deal
Once you've made your choice, here are a few final pointers:
Clear Contracts
Ensure that all aspects of the project, including deliverables, timelines, costs, and terms of revision, are clearly outlined in a contract. This not only protects both parties but also sets clear expectations from the outset.
Open Communication
Foster an environment where open communication is encouraged. Regular check-ins, updates, and feedback loops can ensure the project stays on track and meets your expectations.
Trust but Verify
While it's essential to trust your chosen digital design company, it's equally crucial to stay involved in the process. After all, no one understands your brand and its needs better than you.
Conclusion
Choosing the right digital design company is not just about getting a pretty design. It's about finding a partner who understands your vision, aligns with your brand values, and can translate that into digital designs that resonate with your audience. By following the above guide, you're well on your way to making an informed decision that can elevate your brand's digital presence to new heights. Remember, in the digital world, design is not just aesthetics; it's the bridge between your brand and your audience. Choose wisely!