We recently had an access to HP Laserjet Pro MFP M126nw printer and based on our few weeks' usage here we present a detailed review of it. The industry is starting to see more and more laser printers come to consumer and small business market based on its performance which is 20 ppm (for A4) which means 1 page in 3 seconds, which is good for a laser printer in that category. The cost per page also comes out to be around 2 rupees per page, which is higher as compared to inkjets, but in the laser category it's certainly affordable. First page outs in a 9.5 seconds.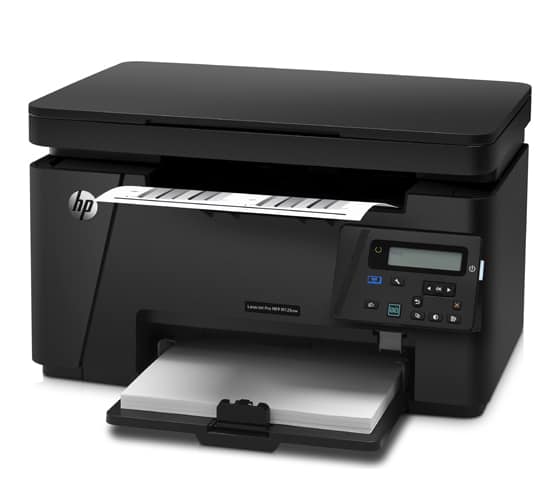 HP Laserjet Pro MFP M126nw printer is pretty compact, heavy but affordable & offers print, copy, scan feature making it easier for small businesses to speed up the office efficiency to next level. The HP LaserJet Pro MFP M126nw come with wireless direct printing, allowing small business owners to stay productive with easy, intuitive printing from smartphones, tablets and PCs. The HP Laserjet Pro MFP M126nw is the first HP three-in-one, black-and-white laser printer that comes with network and wireless features, making it an affordable proposition for the SMB customers.
Design and Build
The HP Laserjet Pro MFP M126nw looks quite similar in design to its predecessors in the sub-Rs 10,000 price bracket. It comes in a black colored matte-finish body with a square and flat design on its top portion. It is rectangular in shape with the tapering edges. The sides are clean and you will only find the power port, USB port and Ethernet port on the rear side. It weighs around 10.3 kg.
Paper needs to be loaded from the rear end, It can hold up to 150 sheets at a time. The output comes with a tray extender which is sturdy enough to hold 100 printed sheets at a time. There is no projection on the extender to hold printed paper in spot and it's spit out of the printer. The top portion which is also the flap of the flatbed scanner is well built and does not flex. We would have liked it more if the hinge was adjustable because if you want to scan a thick book or magazine, then the flap rests at an angle against the material being scanned or copied. The direct operational buttons require a hard press as they are concealed under a sheet of thin plastic which covers the control panel.
Al the drivers are actually pre-bundled into the printer's firmware so all you got to do it connect a USB cable from the Pinter to your computer and it'll do the rest. Out print test shows a slight drop in speed compared to competitive laser printers but you won't likely notice a difference unless you are out putting a lot of huge documents.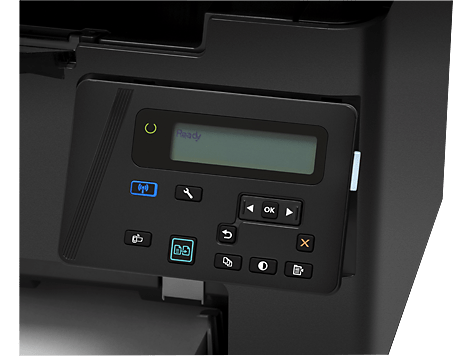 Connectivity
The HP HP Laserjet Pro MFP M126nw offers variety of options for connectivity, starting with traditional Ethernet 10/100bse tx network port to hi-speed USB 2.0 port and latest wireless standard of 802.11b/g/n with built in wifi support.
Performance
In terms of print quality, it is more than enough for general office tasks. Being only black and white laser printer there isn't much you could expect in terms of print quality. The laserjet pro MFP M126nw is really good for daily memo, handouts, articles and other documents printing.
Verdict
The HP LaserJet Pro MFP M126nw is available is priced at 12,075. This printer is totally affordable MFP for Small and medium businesses catering to wide variety of printing, scanning and copying needs.