If you work with PDF files, you probably have a few applications installed to do perform different maneuvers, for instance, compressing, converting JPG to PDF, PDF to JPG, merging them etc.
I came across an awesome, minimalist service that lets you do all that, at once place. Check out SmallPDF, a web based services that makes working with PDF files easy.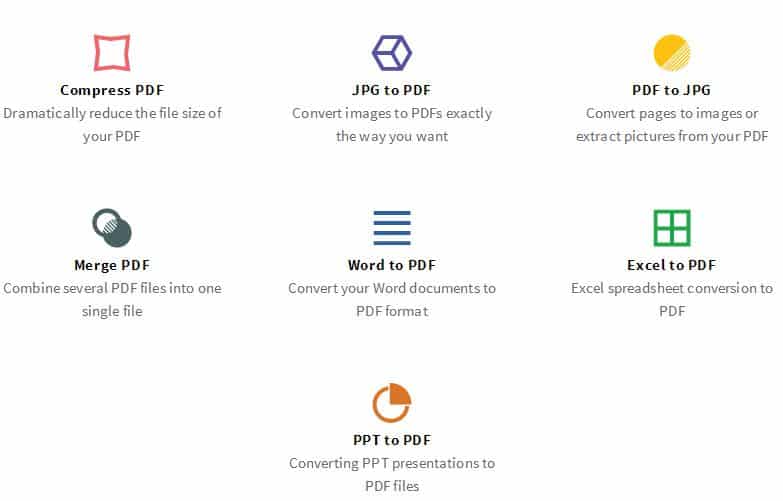 You don't need to register for an account or download anything. Just click on what you need, drop the files and it'll perform the desired task in a matter of seconds (depending on your file size + internet upload speed).
I tried converting an excel file into a PDF using SmallPDF's excel conversion and it worked like a charm. Nothing popped up (ads), I simply received the download link to my file.
So, if you're looking to Compress a PDF file, convert images to PDF's, convert PDF's to JPGS or exact pictures from your PDF, combine several PDF files into one single file, convert your Word or Excel documents to PDF format or even want to convert PPT presentations to PDF files, SmallPDF is the way to go.
Check out SmallPDF