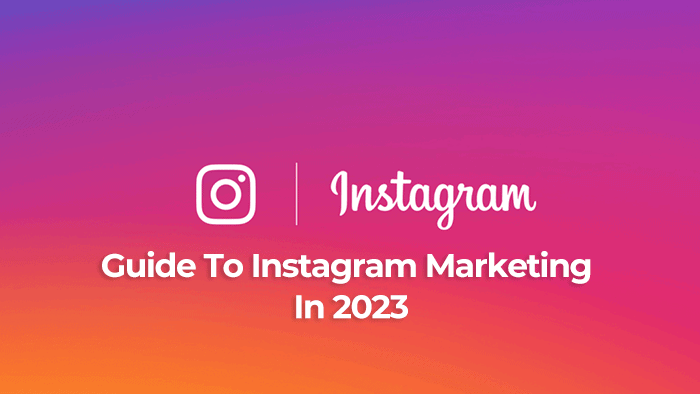 There are plenty of best practices to follow regarding marketing on Instagram. In this article, we've put together 14 suggestions from experts in the field who've been using Instagram for years. These ideas will help you get more exposure for your brand and products on one of the most popular social media sites today.
1. Use Instagram Insights
Instagram Insights is an excellent tool for understanding your target audience.
You can use it to understand the demographics of your target audience, including their age range and gender breakdown. You can also get a sense of their interests, which will help you connect with them more effectively in the future.
The insights also show you how often people are engaging with your content and where they're spending most of their time on the app; this information is essential for creating a more relevant content strategy in the future.
2. Choose the Right Instagram Account Type for Your Business
The first step to becoming a successful Instagrammer is choosing the right account type for your business. To help you decide, we'll walk you through the difference between personal accounts and business pages and how to choose the right one for your brand.
Once you register an Instagram username, two options are available: creating an account or profile and creating a business page. Both profiles enable users to post photos and videos on their feeds, but only business pages offer access to additional features like analytic tools and advertising opportunities. And once you've put in the effort to optimize your account, it's time to optimize your content.
3. Create an Instagram Advertising Plan and Campaign Strategy
It doesn't matter if you have an existing business or are just starting—the first step is to define your goals and audience and then make sure they align with what Instagram offers. Once you know what you want to do, it's time for the fun part! Time to start creating ads! You should hire a specialist to help you.
4. Segment Your Audiences
If you want to reach the right people with your Instagram marketing campaign, it's essential to segment your audience based on behavior, interests, and demographics. Tools like Facebook's Audience Insights or Google Analytics can help you do this.
You can also use tools like Vidlytics, which allow you to create custom audiences from Instagram posts uploaded by influencers to target users who have previously engaged with them.
5. Create a Unified Instagram Marketing Strategy
Your brand's personality and storytelling should be consistent across your Instagram feed. If you're posting about parenting, show people that you're an expert in this area by using the same hashtags and keywords in each post. This will help users find your content more easily.
6. Analyze the Success of Ads and Stories
You should also check Instagram Insights for all your ads and stories. You can use it to track performance, such as reach, impressions, engagement rate, and more.
Instagram Insights is a great way to optimize your strategy. For example, if you see that one ad type performs better than the other, you can focus on that ad format in future campaigns.
You get a lot of information about your audience from Instagram Insights as well. You can also find out their interests (which brands they like), age range, gender segmentation stats, and many other valuable insights into their behavior patterns on this platform.
7. Run Influencers Campaigns
Influencer marketing is a technique that lets you partner with social media stars and other influential people in your industry. These influencers already have huge built-up followings, so when they promote your product or service, it can be an effective way to reach new audiences.
Because of the trust and credibility established by these influencers through their presence on Instagram, hiring them to promote your brand can help build trust among new customers. When someone sees one of these influencers promoting your products or services, they'll be more likely to try them out because they're familiar with that person's opinions on similar products or services.
8. Incorporate Influencer Content
As a brand, you can reach new audiences and increase your credibility by utilizing influencer content. Influencers can be very effective when it comes to reaching your target audience. And this is especially true if you're starting Instagram marketing or want to revamp your strategy.
Influencers are more trusted than brands and can help you build trust with your audience. By working with influencers who align with your brand's voice, values, and aesthetic while also sharing similar audiences as you, they'll be able to connect better with their followers on social media platforms like Facebook or Instagram.
9. Use the Best Tools
This is a great way to get out of the cycle of posting at specific times and will help you post more consistently. A few popular tools are Hootsuite, Buffer, and Sprout Social. You should also use an Instagram lookup tool such as SignalHire.
Once you have all your posts scheduled, it's time to analyze how they're doing! You can use social media analytics tools like Sprout Social or Iconosquare to see when people are engaging with your content and what type of content works best for each platform and audience.
10. Integrate with Other Marketing Technologies
Use a content management system (CMS) to manage your Instagram account, images, and more. And consider using email service providers (ESPs) to streamline your email marketing efforts. Explore the options at MailChimp and HubSpot to see which would best fit your needs.
If you want to go beyond just using Instagram for lead generation, consider integrating it with CRMs like Salesforce or HubSpot so that you can easily track what leads are coming through each channel and how much money they're spending on your products or services.
11. Launch Your Ad with Proper Tracking
An essential first step to launching an ad campaign is to ensure proper attribution in your analytics system. While you might already be tracking conversions from other channels, such as Google or Facebook, it's essential to ensure that you're also tracking them on Instagram so that all of your conversions are counted correctly.
Simply make sure you have a tracking pixel on your website and use a third-party attribution tool like Adjust or Tealium Atlas to connect this information with the rest of your data.
Next, launch your ads with proper tracking enabled so you can see how many conversions come from Instagram ads versus other channels such as Facebook or Google Ads (formerly known as AdWords). This will allow you to understand which platforms are driving more conversions and help inform where future marketing efforts should be focused.
12. Share Quality Images
One of the best things you can do to engage your audience is to share quality images that reflect your brand image and aesthetic. It would help if you used the right tools to create high-quality images, focus on creating a cohesive brand image, and use the best tools to automate and optimize social media posting.
13. Post at the Most Effective Time of Day on Instagram
You can use historical performance data to determine the best time of day to post on Instagram. This is a great way to determine what your audience is doing and when they're doing it. You can also test different times of day, like A/B testing your posts against each other to see which performs better.
14. Write Compelling Captions
Make sure the CTA is clear. If you want people to click on it and go somewhere, make sure that place is prominent! If you are promoting an event, include a link to the registration page or tickets so users can buy when they want.
If you want them to learn more about your business or product, try writing something like "Learn More" in the caption. That way, when they scroll through their feed and see your post appear, they will know they can get more information by clicking on it.
This means that it should:
Be directly related to what they see in the image (or video)
Be relevant to the target audience
Be placed where it will get noticed
Conclusion
We hope this guide has helped you understand how to use Instagram marketing in 2023. If you follow these best practices, you can be sure that your strategy will be effective and engaging for your audience.
Remember: Instagram is a visual platform, so keeping your content visually appealing and high quality is essential for getting engagement from users. Whether you're creating ads or organic posts, ensure every image includes a call-to-action that drives people towards conversion goals on your website or within their app.