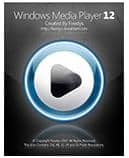 Windows Media Player 12 has completely new User interface as well as many new features. WMP 12 comes as default media player on Windows 7 and has been designed to take advantage of Windows 7 new features like Windows Taskbar, HomeGroup and Jump Lists.
Microsoft Windows blog has planned publish six post each one dedicated to single tip for Windows Media Player. The first post is all above Windows Media Player 12 keyboard shortcuts on Windows 7 only.
Below is a list of keyboard shortcuts which you can use for a variety of activities in Windows Media Player ranging from switching to Player Mode to turning on or off shuffle to shifting between play speeds. If you're a keyboard fiend – this list is a must-have.
Keyboard Shortcuts for Windows Media Player 12 on Windows 7

Check out Complete Windows Media Player 12 Keyboard Shortcuts list here