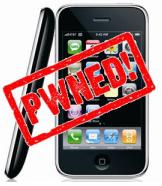 The long wait for jailbreak tool for iPhone 3G OS 3.0 is over atleast for Mac users now since PwnageTool 3.0 to jailbreak iPhone firmware 3.0 on Mac OS X has been release by iPhone dev Team. Few unexpected bugs has caused to drop plan for Quickpwn jailbreaking tool for windows and will be soon released.
The Pwnage Tool will work to jailbreak Original iPhone (1st Generation), Original iPod touch (1st Generation) and the iPhone 3G and you need to use ultrasn0w to unlock iPhone OS 3.0 which will be released soon.
iPhone 2G (1st Generation)
Use PwnageTool to do the magic and then restore with iTunes using your newly created .ipsw , you don't need to worry about anything, the baseband will be unlocked, the phone jailbroken.
iPod Touch 1G (Original iPod Touch)
Use PwnageTool to create a firmware image and restore with that .ipsw using iTunes.
iPod Touch 2G (New iPod Touch)
Sorry, no support at this time within PwnageTool, use Redsn0w for an earlier (pre 3.0) firmware release instead.
Download PwnageTool 3.0 to Jailbreak iPhone 3G 3.0 (Torrent Links)
Official Torrent Link
http://torrents.thepiratebay.org/4963802/PwnageTool_3.0.dmg.4963802.TPB.torrent
(Hash: SH12e19d39398233f88ae0782fd82462a9223791f7f )
Unofficial Torrents link
http://www.revotech.org/mirror/PwnageTool_3.0.dmg
http://www.istation.at/pwnagetool_3.0.dmg
http://neon.hexxeh.net/PwnageTool_3.0.dmg
http://www.itouchmaster101.com/PwnageTool_3.0.dmg