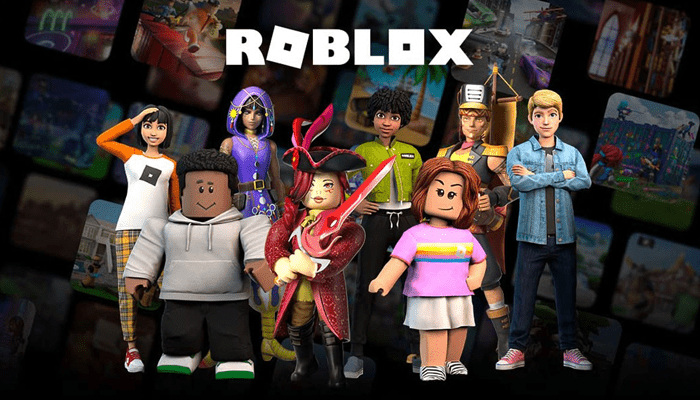 Some Xbox One owners claim they cannot join any Roblox games on their devices. The error notice reads, "The Roblox game you are trying to join is currently unavailable (Error Code: 103)."
It turns out that the error code – 103 with Roblox on Xbox One might appear in several different situations:
Reasons for Roblox Error Code 103 on Xbox One
Primarily Roblox error code 103 occurs due to bad games, issue with NAT, date of birth issue or third party content being blocked.
An issue with the date of birth – Suppose you're trying to sign in with an account initially made on a PC with a DOB under 13 years old. In that case, you won't be allowed to join user-generated worlds unless you make some privacy modifications because Xbox One has an additional layer of protection for child accounts. You may easily prevent this by creating a new Roblox account with a DOB over 13 years.
Installing a bad game – Under specific conditions, a poor game installation may also aid Roblox error 103. In this instance, uninstalling the game and its add-ons and updates before reinstalling it should resolve the problem.
An issue with NAT – It turns out that this issue can also arise if the ports that Roblox uses are improperly forwarded. You have two options for resolving the problem: Enable UPnP in your router's settings or manually forward the ports used by Roblox.
Content from third parties is blocked – If this error number only appears when using a kid account, the child account likely has content from other individuals blocked. By logging in to the Parent account and changing the privacy settings to allow "Content from other people," you can resolve the problem in this situation.
Let's move ahead and discuss the possible fixes for the error,
How to Fix Roblox Error Code 103 on Xbox
Fix 1: Having A Child Account That Accepts "Content From Others"
Consider a situation where a child account is displaying the Roblox Error Code 103. In that situation, it's most probable that you see it because of a privacy option preventing content created by other group members. On Roblox, using this feature is necessary to access other worlds.
Select My programs & games from the main dashboard menu after logging into your Parent account on your Xbox One console.
Use the My Apps and Games menu to access the Settings menu.
Select the Child account where the issue is occurring under the Family tab in the Settings menu.
Select the Custom template from the Settings menu of the Child account to start customizing the Privacy options (under Privacy).
Find the entry for "See content generated by others" by navigating the carousel privacy menu.
Change the privacy policy's
Fix 2: New Roblox Account Creation (Age 18 and Up)
Making a new account appropriate for users 18 years and older is the most obvious solution to this problem. A date-of-birth (DOB) issue is no longer a possibility as a result. Instead of depending on Roblox's limitations, you may monitor your child's behavior if he has a child account.
The same is true for accounts made on a PC; if the age logged into the account is less than 13, the same problem will arise. Follow these steps to register a new Roblox account:
To register for a Roblox account, use your computer or mobile device browser to visit this website.
Click the Sign-Up button in the page's top right corner.
You will be asked to input your information. Please enter a birthdate that is on or after the age of 18.
To confirm, enter your log-in information and press the Sign-Up button below. Then, adhere to the verification requirements for your freshly formed Roblox account.
Click on Sign in to complete the registration of the Roblox account on your Xbox One.
Check now if the Roblox error 103 is fixed or not.
Fix 3: Performing a Power Cycling Procedure
It's conceivable that the 103 error code is present because of temporary file corruption in the temp folder.
A power cycling technique may remedy the problem because specific shutdowns do not remove the temp folder. This operation will also clean the power capacitors, which may also solve a problem brought on by faulty firmware.
Follow the steps to know how to power cycle your Xbox One console:
To begin, make sure your console is working and in the idle state.
Next, press and hold for long the Xbox power button (on your console) for approximately 15 seconds.
Before turning your console back on after it has been entirely off, give it at least a full minute to cool. While you wait, you can unplug the power cable from the outlet it is now plugged into to ensure the power capacitors are clear
After this, restart your console the traditional way by hitting the power button on it, and then wait for the subsequent startup to finish.
Open Roblox, try to join a multiplayer game, then restart your console to see if the problem does not exist.
Fix 4: Reinstalling the Game
Most frequently, this issue reports when the console turns off while the game is installing.
Reinstalling the game should allow you to solve the problem in this circumstance. The steps listed below should enable you to resolve the issue if the error code 103 occurs by some game data corruption.
An easy tutorial for reinstalling Robox on your Xbox One console is below:
To access the My games & Apps menu, press the Xbox One console to bring up the guidance menu.
As soon as you are in the Game & Apps menu, browse the list of installed programs & games to find Roblox.
Choose Manage game from the context menu after selecting Roblox and pressing the Start button.
Select Uninstall all – from the menu on the right at the following window. By following these steps, you can be sure that the main game and all installed add-ons and game updates are also present.
Restart your console after the uninstalling process finishes, then wait for the next startup to finish.
Check to see whether you were able to resolve the 103 Error code by launching the game after reinstalling Roblox or inserting the actual media.
The Xbox One Roblox Error Code 103 is typically related to your account privacy settings or restrictions. A kid account, material restrictions, and issues with your router settings can all cause complications. Therefore, if you've just encountered this issue on your Xbox One, this advice can help.