Even though Microsoft has improved taskbar in Windows 7 by allowing users to combine Windows of the same application with the ability to hide labels, which not only saves the screen estate but also lets you to quickly switch between apps. However, the one feature, which Windows 7 still lacks, ability to arrange windows of your choice in grid style
Though not many users would find the need of such feature, but it becomes extremely useful when you want to do monitoring job or want to read the document while surfing website. On Windows 7, Microsoft has added a way to instantly resize Windows with shortcut key to align side by side or up and down horizontally but this in only possible when you only have two windows. But If you want to stack up more than two windows then here is useful app MultiFrame developed by Asus, which can come handy in such situations.
Asus MutiFrame utility is a simple utility, which adds the option to quickly resize window to either corner or align vertically/horizontally. Asus MutliFrame also supports multiple desktops and mouse tracking, and you can access the option to resize Window by hovering the mouse around the right corner of any windows.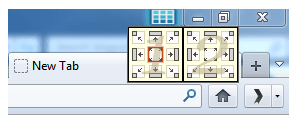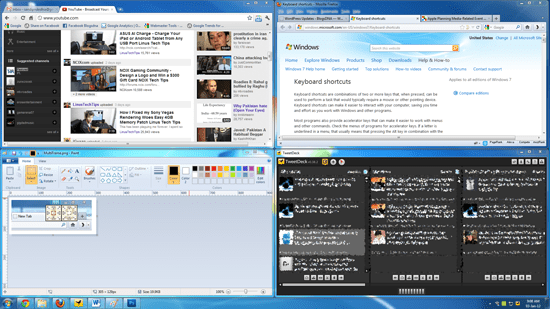 You can access the option to enable/disable MutiFrame utility from the system tray, apart from that it also offers to perform check for Monitor ID in multi monitor case or disable extended monitor. In overall, it might be small utility but can come handy in many cases.