Are you looking for the best laptops for Serato DJ software? If so, you'll be pleased to hear that you're in the right place.
There are so many different laptops available and it can quickly become confusing trying to find the right one for your specific DJing needs. That's why we've researched what the top laptops for Serato DJ have to offer.
Simply read through the various options that are listed throughout the review. You'll be able to have a better understanding of the different features and the type of laptop that you would benefit from the most.
Best Laptops for Serato DJ Reviews: Updated 2020
What is Serato DJ Software?
Serato DJ software is worldwide digital music mixing software that can be downloaded on Windows and Mac. There are a couple of different options available, with one of them being Serato DJ Lite.
This version is free and a good choice for beginners who want to become more familiar with the software before moving onto the Serato DJ Pro.
Serato DJ Pro is the paid version that comes with everything a DJ needs. It's packed full of software that allows you to DJ to the best of your ability.
---
How to Install Serato DJ Software?
When it comes to installing Serato DJ software, it's pretty easy, on both Mac and Windows laptops.
1.Mac
Start by going to the Serato DJ downloads page and select Download Serato DJ for Mac. If you haven't already logged in to Serato, you will need to verify your account before you can then click Continue.
A banner that's blue will appear on the page that informs you that the Serato DJ software is being downloaded. After the download is complete, you'll need to click the download file option and click it twice.
A terms and conditions page will appear where you'll have to select Agree once you're happy to go ahead. You can drag the icon of Serato DJ to an applicable folder to start the installation process.
2.Windows
Being by going to the Serato DJ downloads page and select Download Serato DJ for Win. You will need to verify the account if you haven't made an account with Serato already. Once that's done, click continue.
Similarly to download on Mac, a blue banner will pop up on the page to let you know that the zip file of Serato DJ has begun downloading. You'll be able to click on the zip file to open it in Windows Explorer. Alternatively, you could use programs such a 7zip or Winzip to open the file.
Once you're able to open the zip file, you can start the installation.
---
Why Buy a Laptop for Serato DJ?
Using Serato DJ software means that you're going to need something that's small, powerful, and durable. That's why laptops are best for running the software. You're able to use various shortcuts on the keyboard to change up your music easily and at any time during your set.
---
The thing to Consider Before Buying Best laptop for Serato DJ Software – Buyer's Guide
Before you go ahead and pick out a laptop from the choices listed in our review below, there are some key factors to take into consideration. If you were interested to learn more and want to feel confident about which laptop you select, have a quick read through these important features.
#Hardware Specification/Requirement for Running Serato DJ Pro
There are a number of important specifications and requirements that you should consider before downloading the Serato DJ software. Take a look below to learn more!
1. RAM
RAM (random access memory) is what laptops use to store and access information and any program that you're currently running. Since Serato DJ is a very demanding program, you're going to need a laptop that has plenty of RAM to enable the program to run smoothly over the course of your sets.
We recommend not using anything less than 4GB of RAM. However, many laptops nowadays usually come with 8GB as standard. The DDR4 type of RAM is currently the options, although, the DDR5 that's set to release later in 2020 will take that top spot.
2. Processor
Processors are one of the main features that either make a laptop perform great or not so great. Therefore, considering the processor of your laptop is vital. Serato DJ is a software that relies heavily on the processing power of a laptop to run smoothly over a longer period of time.
The minimum processor requirements for Serato DJ is an i3 laptop. However, we would recommend that you go with an i5 or i7 as they're going to let you run the software more smoothly over a longer period of time.
This is especially the case with Serato DJ because the software can be quite demanding. Not to mention, it's likely that you're going to be using it along with other hardware and apps at the same time while transitioning and playing many different songs.
Anything less than an i5 Processes won't be able to effectively handle all of these requirements. DJ software is getting more and more advanced, therefore, it's a good idea to have a laptop that can keep up with updated software.
3. Screen Quality
The screen quality is another vital aspect to consider before making a final decision on buying a laptop. This is because you're going to need to be able to clearly see the Serato DJ software while you're doing your sets.
When you're DJing, the environments may be changing all the time. Sometimes you may be at the venue with bright flashing lights, and others the place may be darker. Either way, you're going to want to have a high-quality screen that you can rely on.
It's best to stick with display qualities of no less than 1280 x 720. You may also want to consider finding laptops that have a display with an anti-glare feature. This can be an effective way to always see exactly what's going on with the Serato DJ software, regardless of the environment around you.
4. Storage
There is a couple of types of storage that are available with laptops, and they include HDD and SDD. HDD are the more standard options that use a hard disk system.
SDDs, on the other hand, are becoming more popular with the laptops being made nowadays. Most laptops have replaced their HDDs with SDDs as they allow for faster reading and writing speeds. Whether you're looking at a laptop that has HDD or SDD, we recommend not using Serato DJ with anything that has less than 4 GB.
5. Battery Life
The battery life of your laptop is an incredibly important feature that you will need to consider. While many venues will have various places available to charge your laptop, you can't be sure that all of them will.
Therefore, we recommend that you find a laptop that has long battery life. This means that you can fully charge it before your set and be able to use it while running Serato DJ for hours. DJing can put a lot of stress on a laptop and cause it to use more power.
That's why it's best to find one that can last for 10 hours or more after being fully charged. This is because of all of the programs that you usually run while DJing can minus the battery life by a number of hours. So, you'll want to be on the safe side and find a laptop with very long battery lives.
6. Laptop Design
The laptop design is vital to consider because not all DJs consider it as they get too swept up in the specs. However, the design of a laptop can have an effect on how well it can perform before overheating, or how well its cooling features work.
Cooling systems with laptops are among the most common issues that DJs face. They can make the laptop slower and cause issues with the processing power.
Take a look below to learn more about the various kinds of laptops available and their main features
7. Larger Laptops
Laptops that are larger than 15" are considered to be pretty bulky among DJ sets. These ones can be a pain to upgrade the memory and hard drive as the motherboard may need to be removed. However, there are others that come with the easy-access design.
These laptops can feel heavier to carry around and may take up more space at smaller venues. Having said that, there are usually more ports available to let you connect different applications and use them all at once.
Ultrabooks
Ultrabooks, or notebooks, are smaller in size as they're usually 13" or less. They are usually lighter in weight which makes them a breeze to carry around with you while travelling to different venues. Their smaller size also means that they can be easier to set up.
However, one of the main drawbacks to these smaller laptops is that they don't come with as many ports as some DJs would have hoped for. Therefore, you may be a little more limited when it comes to plugging in other devices and hardware.
8. Ports
The number of ports that are available with a laptop is a crucial factor that many people overlook. Laptops that have any less than 3 ports may hinder your DJing performance if you're looking to plug in other hardware.
9. Keyboard
When it comes to a keyboard, using a laptop that has one with a backlit feature could be beneficial. This is because they can help you to clearly see all of the keys when you're in darker environments.
---
Best Laptop for Serato DJ Reviews From Amazon: Updated 2020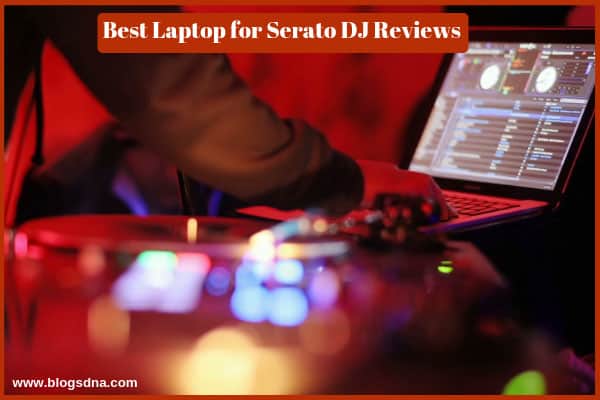 1. Microsoft Surface Pro 6 Review – High-End Laptop for Serato DJ
If you're after something that has a lightweight feel and can be easily portable, this Microsoft Surface Pro 6 could be just what you've been looking for. It weighs just 1.7 pounds!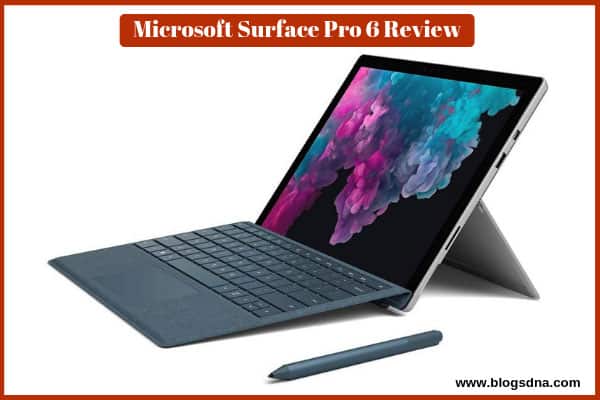 Specifications
Battery life can last you all day as you're provided with up to 13.5 hours
It weighs just 1.7 lbs, which makes it incredibly easy to take around with you
You have plenty of power as a result of the 8th Generations Intel Core Processor
Surface dial available that makes the laptop easier to work on
A Surface pen is available that lets you write things down
Surface Arc mouse lets you use the laptop with precision
Pros
Impressive battery life
Lightweight and portable design
Cons
Resolutions of the laptop are not as good
Becomes slower over regular usage
Editor Note:- This laptop can be easily adjusted into a tablet that makes it very easy for you to use the Serato DJ program wherever you are.
2. Apple MacBook Air Review: (Editor Choice)
The Apple MacBook Air is a highly recommended option because it can run the Serato DJ software seamlessly. Since being a DJ involves travelling around to different places, you'll be glad to hear that the lightweight design of this one makes it a lot easier.
You're provided with a lot of durability, as well as high performance.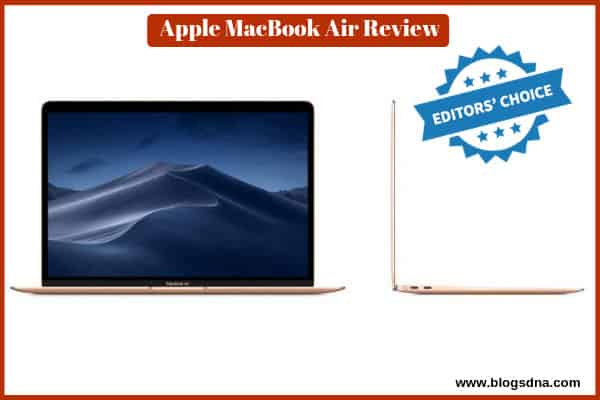 Specifications
Touch ID to keep everything on your laptop secure
Impressive retina display that's 13.3" in size
Intel UHD graphics 617
Dual core 8th Gen Intel Core i5 Processor
Speedy SSD storage
8GB of memory available
12-hour battery life
Stereo speakers
Pros
12-hours of battery life available
High performance with 8th Gen Intel Core i5 Processor
Cons
CPU isn't as great as some were hoping
Not many ports are available
Editor Note:- If you're after a reliable, durable, and easily portable option to run Serato DJ on, an Apple MacBook Air would be an excellent choice. The retina display is fantastic, and the 12-hour battery life lets you be on the move without worrying about charging.
3. ASUS ZenBook Pro Laptop Review
The powerful Intel Skylake Core i7 Quadcore CPU system that's available enables you to use Serato DJ without any hiccups. We also liked the IPS touchscreen display as it's very responsive and has a stunning 4K display.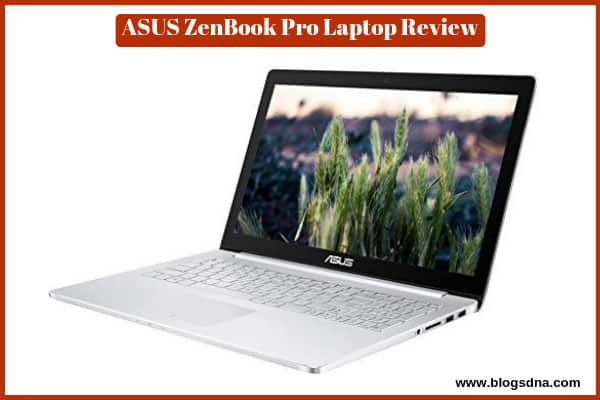 Specifications
512GB SSD for quick transfer speeds
Touch IPS Ultra-HD display that's 15.6" in size
10 points of touch available for responsiveness
282 pixels are available within every inch of the screen
Weighs 2.06kg
Nvidia GTX960M GPU
1 HDMI port
3 USB ports
Windows 10
64 bit
16GB of memory
Aluminum design looks great and keeps the laptop cool
Pros
The fast SSD feature lets you use Serato DJ with speed and precision
i7 Quadcore CPU for high performance
Cons
Trackpad makes a little noise
Speakers are quiet
Editor Note:- With an impressive 512GB SSD feature available, you can be sure to set your laptop up and have Serato DJ up and running in no time. The Intel Core i7 Processor combined with the SSD system enables you to have the laptop on within seconds to ensure there aren't any delays.
4. Apple MacBook Pro Review
The Apple MacBook Pro has an excellent slim and lightweight design that makes it fantastic for taking around with you. With a long battery life, you're also able to use the Serato DJ program for hours without worrying about your laptop dying.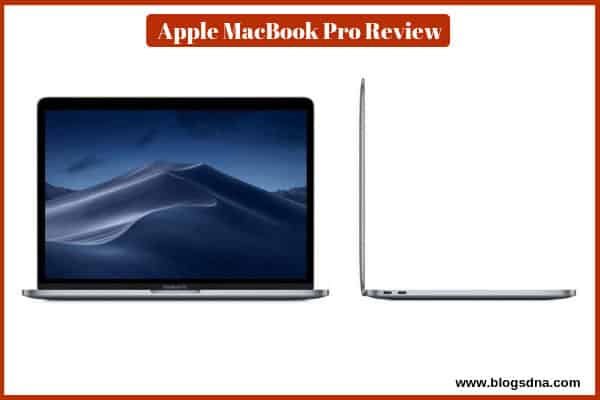 Specifications
High-quality retina display
Dual-core 7th Gen Intel Core i5 Processor
A super fast SSD system is available
Intel Iris Plus Graphics 640
Impressive 10 hours of battery life available
3 USB ports
Dark Mode
Built-in apps
Pros
Fast SSD lets you use Serato DJ without any issues
Sleek and lightweight design that's great if you're always on the move
Cons
Some people aren't fans of the keyboard
Touchpad sensitivity could be higher
Editor Note:- This is a popular option among people who use Serato DJ because the laptop is very fast, reliable, and easy to transport. It also has a fantastic design.
5. Acer Aspire E 15 Laptop Review
The quick start-up times that are available with this laptop make it a great choice for using Serato DJ on. With the 8th Gen Intel Core i7 Processor, you can be sure that the program will run smoothly.
With a sleek design, this laptop always looks like a great addition to your DJ set. The high performance makes it a choice that's worth considering if you're looking for fast start-up times and a long battery life.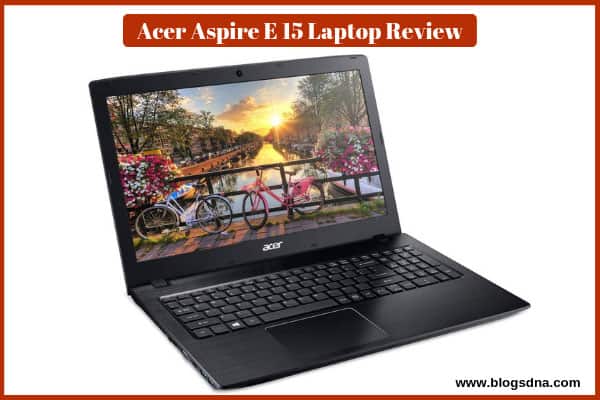 Specifications
1920 x 1080 HD display that's 15.6" in size
Display is LED lit
8th Gen Intel Core i7-855OU Processor
Maximum of 4.0GHz
A total of 15 hours of battery life is available
Windows 10 available
8GB of dual channel memory available
256GB SSD system has been implemented
65-watt adapter
Easy access allows for upgrades to be made to the memory and hard drive
Pros
Good battery life
Very quick start-up times
Cons
Can be prone to overheating
Speakers on the bottom can muffle sound quality
Editor Note:- We were impressed with how the battery can last you for up to 15 hours after being fully charged. This makes it a reliable option if you were looking for something that can last you for a lot of DJing without needing to be charged.
6. ASUS ROG GL552VW-DH71 15-Inch  Laptop Review
While this Asus laptop has been branded for gaming, its features can benefit people who are using Serato DJ too. The display is of a high-quality and it's a 6th Gen Intel Core i7-6700HQ. Therefore, you can feel confident in knowing that you can use it with a lot of speed.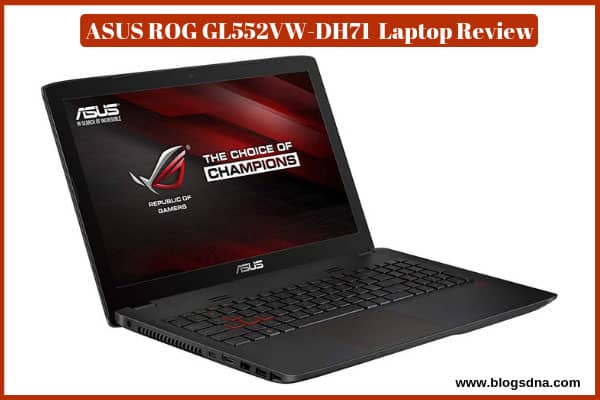 Specifications
IPS FHD display that's 15.6" in size
6th Gen Intel Core i7-6700HQ
6GHz
168GB of RAM available
Impressive 1TB of 7200RPM storage included
960M graphic card for gaming
High-tech USB 3.1 type-C port for easier connectivity
100 solder points boost the durability
8mm key travel for responsiveness
GameFirst III tech improves the speed of the laptop
The panel can slide off easily to allow you to upgrade the memory and hard drive
Pros
168GB of RAM for speedy start-ups
1TB of memory to store everything you need in one place
Cons
Bezel around the screen is larger than some would prefer
Heavier than some were hoping for
Editor Note:- The 1TB of storage that's included provides you with a lot of storage to keep plenty of programs downloaded, without compromising on the speed of the laptop. If need be, you can even upgrade the hard drive as a result of the panel that slides off easily.
7. MSI GS65 Stealth THIN-053 Ultra-Thin Laptop Review
MSI is reputable for making laptops for gamers, however, DJs can also benefit from their features. You're able to run Serato DJ without worrying about the program crashing. Furthermore, you can use it in combination with other programs without losing any speed.
The design is fairly light, considering that these kinds of laptops are usually heavier.
Specifications
I7-8750H Hexa-Core Processor
2-4.1GHz
Windows 10 Pro operating system
FHD 15.6" display
Prevents glare
Wide angle view available
32GB of RAM memory available
512GB of NBMe SSD storage included
Anti-ghost key feature
NVIDA GeForce GTX1070 8GB GDDR5 graphics
Pros
Very powerful machine that lets you run multiple programs at the same time
HD display and anti-glare feature makes it easier to see everything clearly
Cons
Prone to overheating
Battery life is shorter at around 4 hours
Editor Note:- This is an incredibly powerful laptop that lets you run Serato DJ smoothly. You're also able to use it effectively while you have other programs up and running, which lets you multitask and stay on top of your DJing game.
8. HP ENVY 13 Inch Thin Laptop Review
The HP Envy is an excellent laptop that DJs have been loving. It allows you to run Serato DJ smoothly, while also being able to carry it around with you easily. This is a result of the incredibly lightweight design that comes in at just 3.2 pounds.
With an ultra-thin 1-inch design, this laptop also looks spectacular.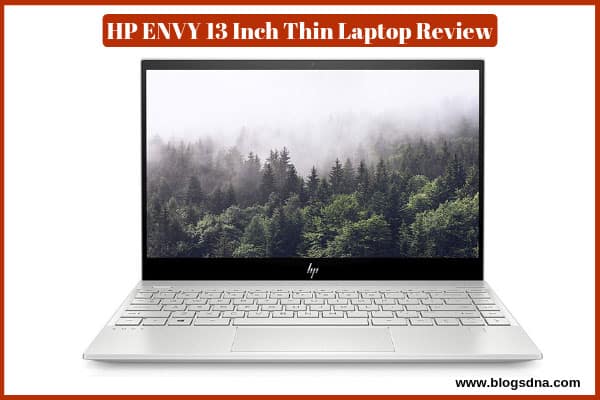 Specifications
Highly durable metal materials
Backlit keyboard
Geometric pattern speaker grill
8th Gen Intel Core i7-8565U Dual Core Processor
8-4.6GHz
4K HD 13.3" display
Touchscreen that's backlit
Impressive 12 hour and 45 minutes of battery life after being fully charged
Windows 10 Home operating system
16GB DDR4-2400 SDRAM of memory available
The hard drive provides you with 512GB
Pros
Fantastic keyboard
Very durable design
Cons
Some people find the initial set-up process to be lengthy
Speakers could be louder
Editor Note:- With the USB 3.1 Type-C and 2 other USB ports available, you can always be sure to have plenty of ports to use and switch out during your sets. This enables you to use Serato DJ and change your music sets seamlessly.
9. Dell XPS 13 9360 Laptop Review
Dell is a reliable laptop brand and their XPS 13 9360 provides you with some high specs that DJs have been loving. The screen quality is incredibly sharp which allows you to clearly see everything while DJing.
The overall quality of the construction is fantastic too. This assures DJs that they can take the laptop around with them and feel confident in knowing that it will remain durable.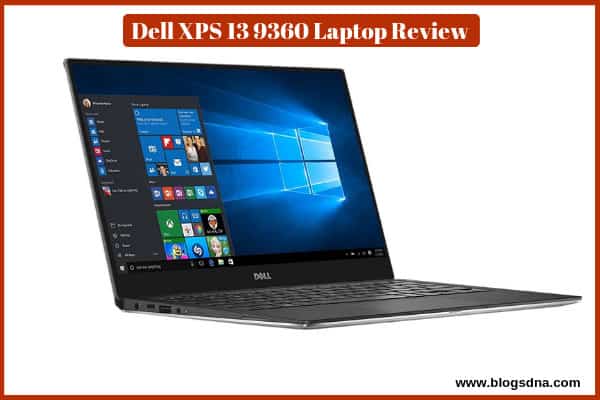 Specifications
3" display (3840 x 2160) with IPS touchscreen
8th Gen Intel Core i7-855OU Quad-Core Processor
8 GHz
512GB of SSD available
Memory capacity is 16GB LPDDR3
Built-in Intel UHD Graphics 620
Windows 10 Home operating system (64 bit)
SD card reader included
Backlit keyboard
Thunderbolt 3 port
Pros
Very durable design
Quick start-up times available
Cons
Some people experience issues with the charger
Adaptive brightness could be improved
Editor Note:- The high-quality screen, excellent specs, storage, and portability features make this laptop a pleasure for DJs to use. You're able to run Serato DJ smoothly and know that you'll be able to use the laptop at a wide range of gigs as it's built to last.
10. Alienware AW13R3-7420SLV-PUS 13.3″ Laptop Review
Alieware's AW13R3 laptop has been made for gamers, however, it's also a great Laptop for Serator DJ. It comes with some incredible specs that allow you to run Serato DJ smoothly. We liked how there's 500 GB of SSD available, which is plenty and enables you to use software with speed.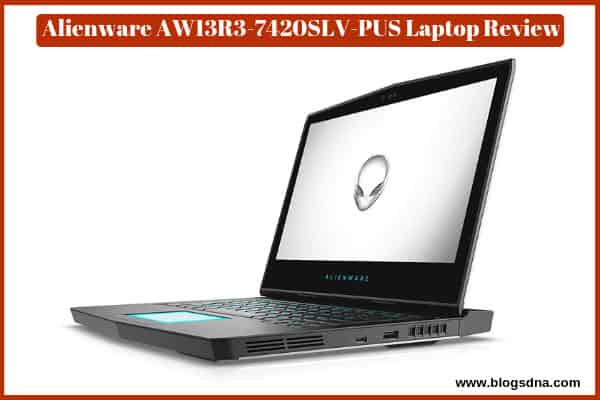 Specifications
16GB DDR4 available at 2400MHz
A maximum of 32GB available
Intel Core i7-7700HQ Quad-Core Processor
The display is 13.3" in size and fully HD (1920 x 1080P)
An IPS anti-glare system is available
6MB Cache
8Ghz is included that comes with a Turbo Boost
Pros
Anti-glare and backlit keyboard makes this great for darker environments
Intel Core i7 Processor for responsiveness
Cons
A little heavier than some were expecting
Only 3 USB ports are available
Editor Note:- DJs have been appreciating how the display is 13.3" and HD with an anti-glare feature. This makes it very easy to see the screen clearly, no matter what kind of venue you're in. The backlit keyboard can also make it a lot easier to use Serato DJ in darker environments.
---
Best Brands of laptops for DJ professionals
If you're a DJ professional or aspiring to be one, you may be wondering what the best brands of laptops are for your needs.
The last thing you want in the middle of a set is for your laptop to start playing up, right? So, you're going to want to find a laptop brand that has established a reputation for being reliable.
When it comes to the top laptops for DJ professionals, the RAM, processor, hard drive, and display are the key features to look out for. The brands listed below have earned a name for themselves in the DJ world for being reliable and of a high standard.
Apple
Acer
Alienware
Dell
MSI
ASUS
LG
HP
Microsoft
---
Benefits of Buying Laptop for DJing with Serato Pro software?
So, now that you have a better understanding of the kinds of features that are available with the best laptops for running Serato DJ, you can be sure to pick the one that's best for your needs.
Using a laptop for this software is an incredibly popular option among DJs because they are easily portable. When it comes to DJing, it's likely that you're going to be taking gigs in all kinds of different places.
Therefore, you're going to be on the move a lot and you will require something that can be easily taken around with you. Laptops are the best choice for DJs as they can be effortlessly stored – this is especially the case if they're lighter in weight.
Being able to pull out a laptop and set it up at different venues without any hassle is one of the other main reasons why DJs love to use them. Furthermore, many of the laptops that we've reviewed in our review above have a fantastic sleek design.
As a result, they look superb with the rest of your DJ kit. You will have also found that there are numerous laptops throughout our review that have been made with a durable design. This provides you with the confidence to know that you can take the laptop around with you and know that it will last you for a long time.
---
Frequently Asked Questions for Best Laptop for Serato DJ FAQs: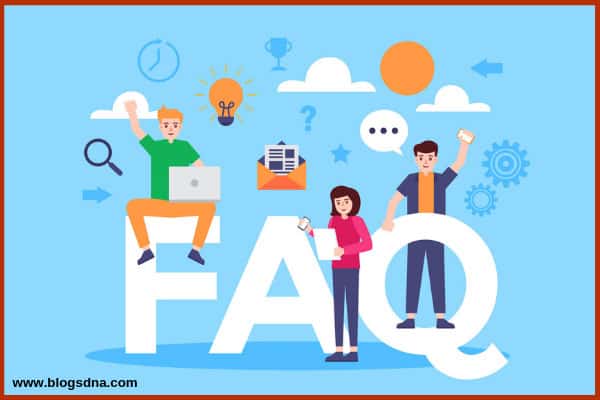 Q1.What does the CPU do?
The CPU is what tracks the clock speeds and number of cores that are available. Most laptops in 2020 have 6 cores that let you assign them a specific task each to run programs more smoothly.
Q2.Should you use the same laptop for DJing and making tracks?
If you have the money to spare, we'd recommend a separate laptop for making songs with. This is because the software required to make tracks, along with Serato DJ, on one laptop can slow it down quicker.
Even the best DJing laptops would be struggling running software for performance and for making songs from scratch with.
Q3.How can you be sure of a laptop's performance before you use it in a set?
Simply run any programs that you're planning to use during your set and press CTRL+ALT+DEL. This will let you keep an eye on the RAM and CPU to ensure that it's up to scratch and can handle your programs.
---
Final Words
So, that concludes our roundup of the best laptops for Serato DJ Pro that are currently available. We recommend that you read through the main specifications, pros, and cons of each laptop in our review.
If you decide to choose a different laptop, it's best to look at the best laptop for Serato DJ Pro reviews from customers on Amazon or other sites that are available.
Hopefully, all of the information that we've provided in this Laptop for the Serato DJ review has helped you to feel more confident about making a final decision.