In the age of smartphones and the internet, video streaming services like Netflix and Prime Video are getting more and more popular. Almost everyone uses apps and services like these to enjoy their favourite movies and TV shows right on their smartphones. Unfortunately, most of these services are subscription only. This means that you have to pay a monthly fee for streaming content. Thankfully there are some apps like Putlocker out there which allow you to watch various TV Shows and Movies online for free. While Putlocker itself is not available for use anymore, you can still use its alternatives. Therefore, today we are here with the Top 10 Putlocker Alternatives to Stream Movies for Free. You will find various streaming service along with their major features. This article will allow you to find the best Putlocker alternative for your needs and requirements.
NOTE: Streaming copyrighted content online is illegal across the world, if caught you can be prosecuted. We do condemn illegal steaming of music, video and tv shows. This article is purly information purpose only.
Putlocker.ch was one of the most popular free to use streaming services available out there. It allowed its user to stream movies and TV shows from its large content library. Not only that but this service was available on almost all platforms which meant that you could use Putlocker on all of your devices.
To counter the block and ban Putlocker website has been launched and relaunched on different tld. also known as mirror or proxy websites, some which are as follow,
Putlocker Proxy/Mirror Website List
putlocker.ac
putlocker.rs
putlocker.is
putlocker.to
putlocker.co
putlocker.ist
Unfortunately, these websites are not available anymore due to piracy issues as ISPs tend to block them for copyright violations. But after this website was shut down, various alternatives are now available to internet users. While these alternatives are quite similar to Putlocker, they have different features and video watching experience. Due to this, if you are looking for the best Putlocker alternative and similar websites, make sure to go through the following services one by one:
Top 10 Putlocker Alternatives to Stream Movies for Free [2019]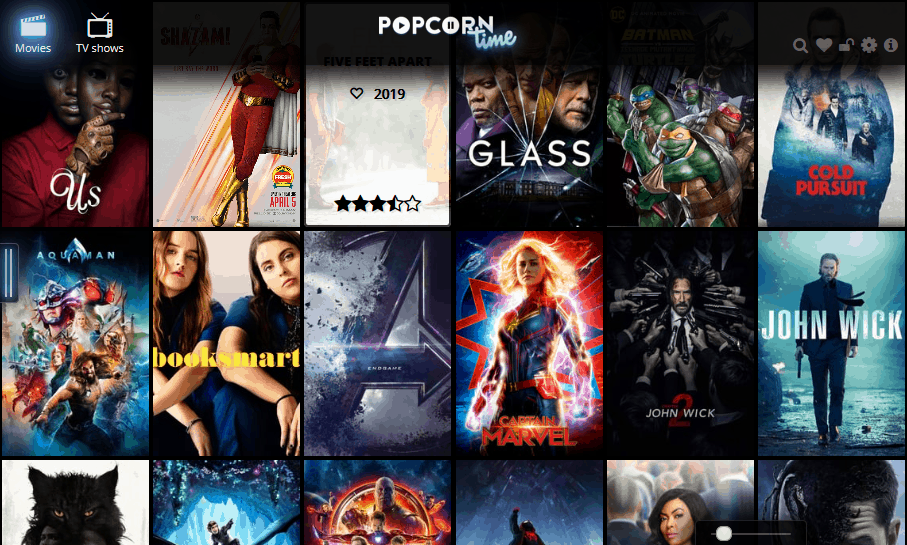 Popcorn Time is one of the most popular streaming services available out there. It is almost as popular as Netflix and Prime Video among internet users. You get a huge content library which consists of thousands of movies and TV shows. And the best part is that you get to enjoy all of the high quality content for absolutely free. Apart from streaming content using this website, you can even download your favourite movies and TV shows and watch them later. Popcorn Time also has a great user interface which makes using this service quite easy. You get various useful sections within this app like categories, newly added, upcoming, etc. These are quite useful for discovering new movies to watch on Popcorn Time. Not only you can watch Popcorn Time in your browser, but you can even download the smartphone app on your smartphone.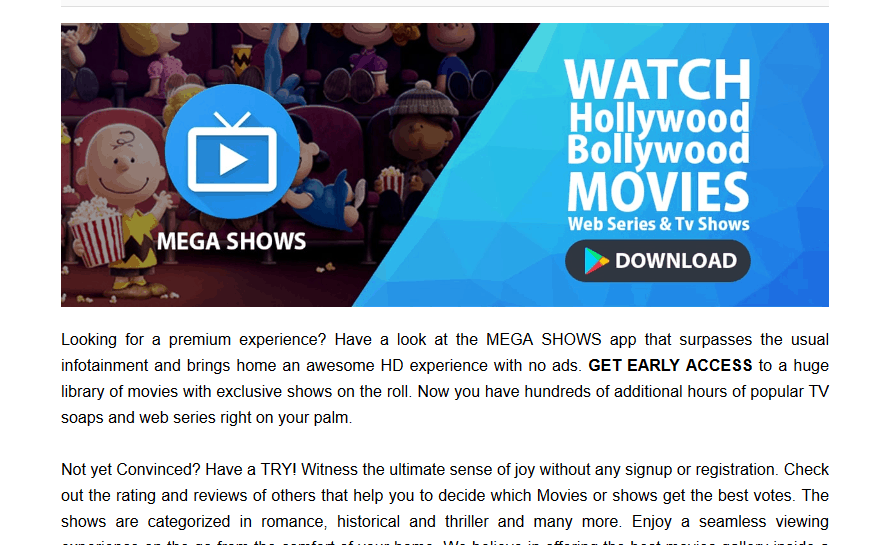 Even though the name of this app suggests that you can only watch TV shows on this app, its media library consists of both movies and TV shows. Unfortunately, this is not an online website, but an Android-only app which you download and install on your smartphone. While it is not available on the Google Play Store, you can simply download its APK file on your device and then install its APK. Once you have installed this app on your Android device, you can easily enjoy your favourite TV shows and movies. It even provides you with various sections within the app including this like new content which allows you to discover new content. And just like YouTube this app even recommends you shows according to your watch history. Apart from being able to stream movies and TV shows, you can also download them on your Android device using the Mega Shows TV app.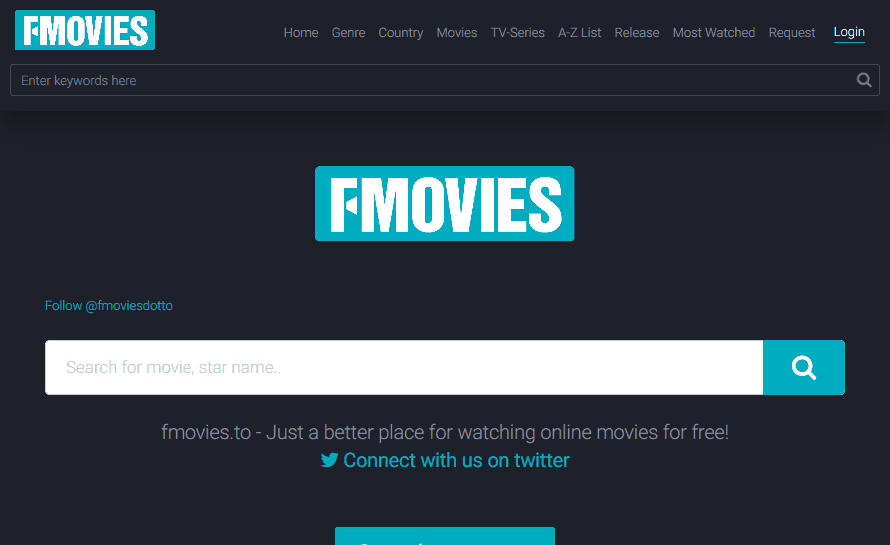 Fmovies is another quite popular name when it comes to free streaming services on the internet. The biggest difference between this and other streaming services out there has to be its sleek and modern user interface. You can easily browse through different movies and TV shows in FMovies without any hassles. And you will also find various categories and genres while browsing for movies in the FMovies streaming platform. Unfortunately, FMovies servers are not able to deliver a smooth watching experience in some regions. In such a case, you can try using any VPN service with FMovies which will greatly improve your streaming quality and experience. Even though this streaming service is completely free to use, you might be served ads before playing a movie. But if you consider all the features provided for free in this app, it is not a big issue.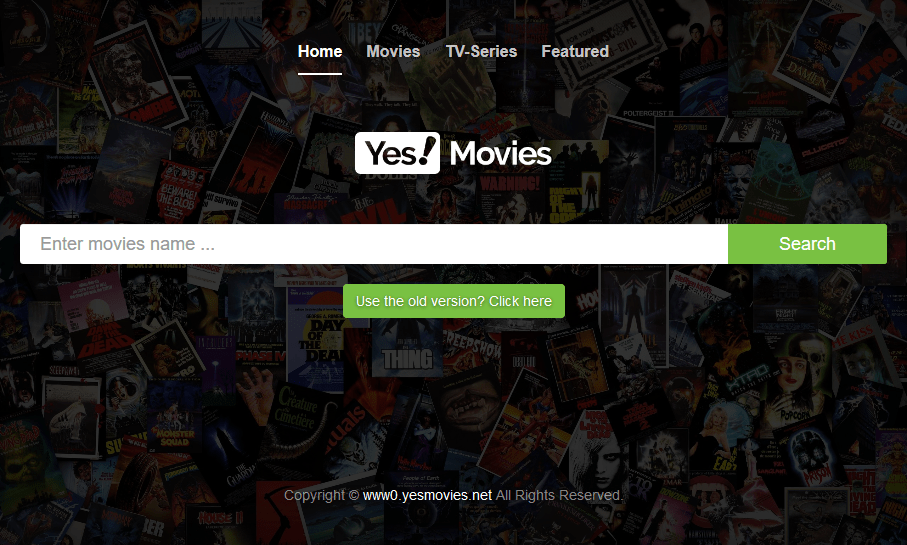 If you want a free to use streaming service which can be used to stream movies without any hassle, then YesMovies is a great choice. YesMovies features an extremely simple and easy to use design which categorises movies into different sections. You can then go through all these browsing options to find the best and latest movies according to your watch preferences. Apart from featuring movies, you can even find almost all of your favourite TV shows on YesMovies. And just like its movie library, the TV shows are also categorised into different sections so that you can easily any TV show. One of the most unique features found in YesMovies is its subscriber list. If you have subscribed any TV show or movie category, then you will get E-mail notifications every time a new episode or a movie of that category gets uploaded to YesMovies.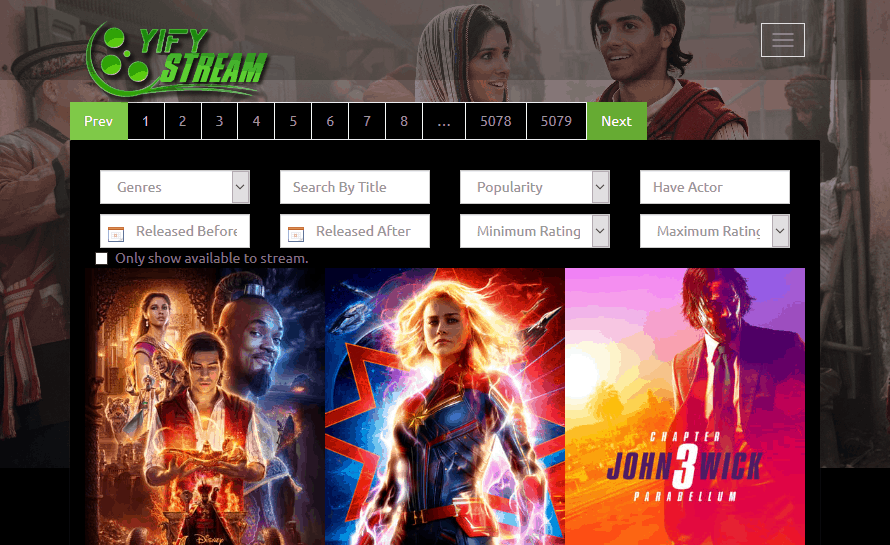 YIFY is one of the most popular torrent websites out there when it comes to downloading movies. Also known as yts.ag, it offers a large library with thousands of movies and TV shows which keeps getting updated regularly. And the YIFY Stream is a website from the same guys behind YIFY which allows you to stream movies present in YIFY's movie library without downloading them. You can use this service to easily stream movies in high quality right in your browser. It even provides you with various features and options for discovering new content. You will find various filtering options on the movie search page of YIFY Stream. These options include things like release date, genres, rating, actors, popularity, etc. Overall the YIFY Stream provides a great movie watching experience especially when you consider that it is completely free to use.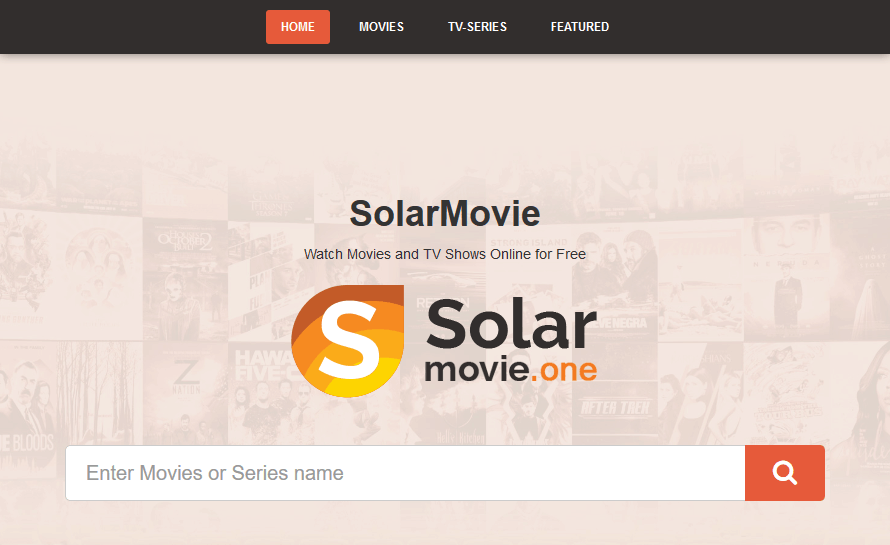 Just like Putlocker, even SolarMovie has one of the largest content databases which contains both movies as well as TV Shows. Not only that but even the user interface of this website is quite similar to that of Putlocker. Because of this if you have been using Putlocker for a long time, you will feel right at home when using SolarMovie. And just as you would expect, SolarMovie is a streaming website which is completely free to use. You will not even face any kind of ads while using the SolarMovie streaming service for watching movies in your browser. There are more than 30 genres of movies available on SolarMovie which means that you can easily find the best movie for you on the SolarMovie website. Unlike some other websites, SolarMovie keeps changing its domain so that it doesn't get blocked in specific regions or by your ISP.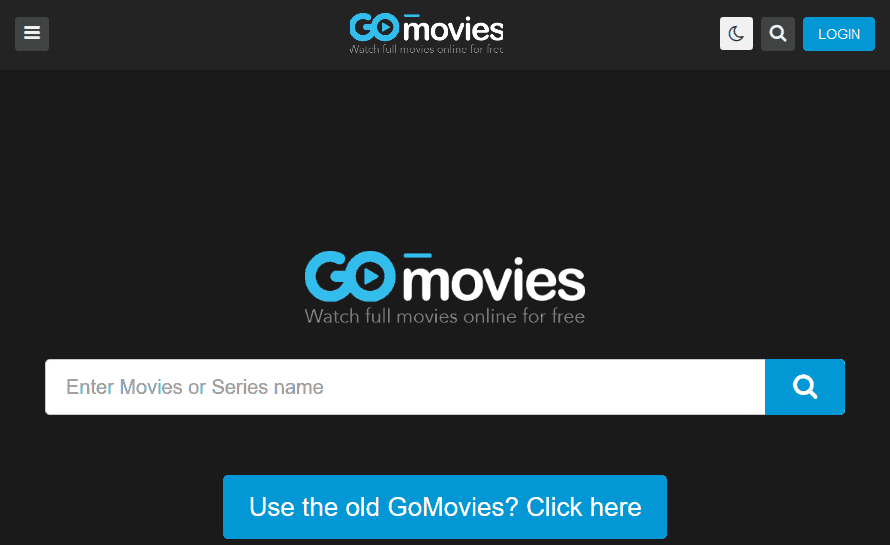 GoMovies is another great free to use streaming service for watching movies on your browser. It adds many features in this app from various other streaming services. Due to this, you get the best of all worlds in the GoMovies streaming service. Their movie database which contains almost all of the popular movie titles out there gets updated on a daily basis which means that you will be able to stream even the latest movie titles with the help of GoMovies. And the best part about this database is that all of the movies available on GoMovies are high definition movies which are free to stream on your browser.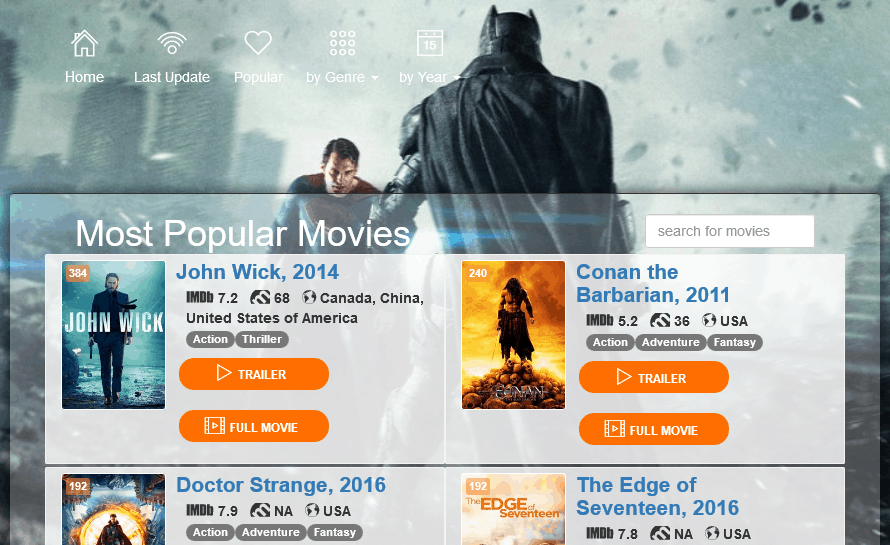 Niter has one of the best user interface available on any movie streaming website available out there. Not only its design looks highly sleek and modern, but it is also quite easy to use for browsing through thousands of movies available on Niter. Apart from having a great user interface, Niter even allows you to change the light mode of Niter between a light and a dark theme. Since almost everyone loves dark mode in their apps, this feature will be appreciated by all Niter users. Not only that but even the video playback screen of Niter is very well designed with easy to find and understand controls and options. And just as you would expect, Niter has a large library of movies containing thousands of high definition movies.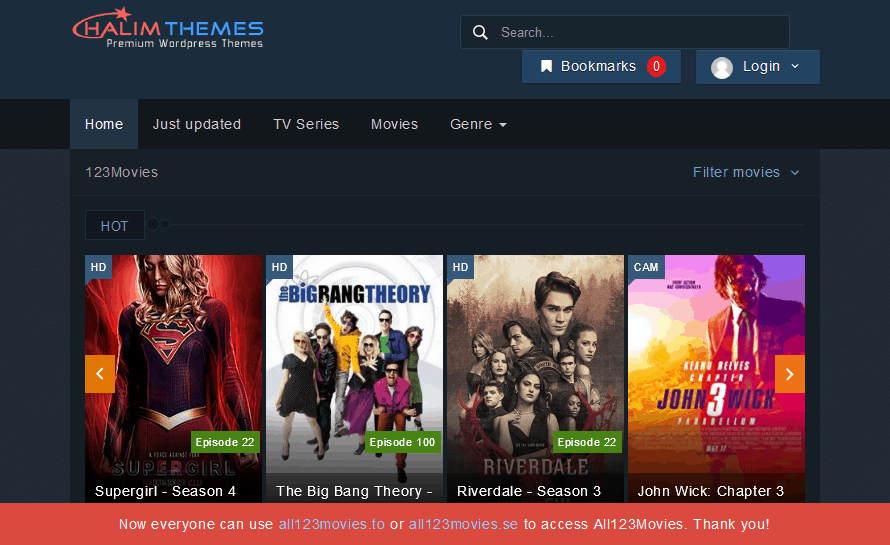 All123Movies is one of the best options out there when it comes to free to use movie streaming websites. It offers one of the largest media libraries on the internet which contains both movies as well as TV shows. Due to this, you can use this single website for all your streaming needs. Apart from that, this website even offers you with various categories and sections which can be highly useful for discovering new content on the All123Movies website. It even records your watch history to recommend you new movies and TV shows which is a feature usually found only in paid streaming services like Netflix and Prime Video.
MegaShare is one of the most simple and basic streaming services available out there. But this can be a great and useful feature for a lot of users since this website is highly easy to use. Not only that but since MegaShare has a large media library containing both movies and TV series, having a simple user interface will not be an issue at all. It even offers you various quality for watching movies so that you can easily stream movies and TV shows as per your internet speed. One of the most unique features of MegaShare is the inclusion of subtitles which are available in various languages. But if you are using MegaShare in your browser, make sure to disable your adblocker as people have experienced in MegaShare due to adblockers.
Checkout WatchFree.to best alternatives.