Scheduling text messages is not a new feature for Android users. Though, there is no default option to do that, there are plenty of third party apps available on the Play Store to schedule your messages. SMS Tagger is one such app for Android, which lets you schedule text messages for later date. The process is pretty simple select the recipient from your contact list, set the date and time when the message should be sent, and compose your message for the chosen recipient. In time, the message will be automatically sent.
As of now, SMS Tagger application works only in United States and there's no word about the availablity of the app for other countries. U.S. users can download the app from the Play Store, using the link below. After you complete the installation, the homepage will look similar to the screenshot above. You can access all the Scheduled and Sent messages from the top menu bar in that window.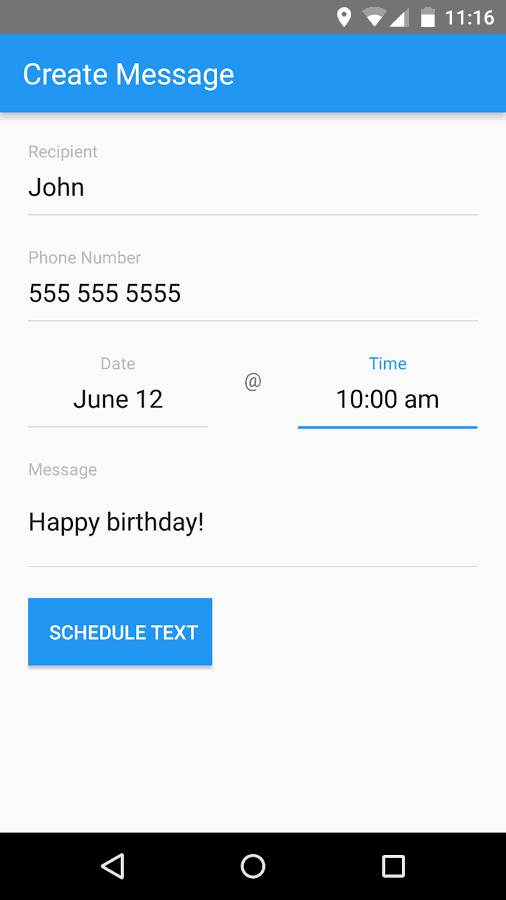 Hit the floating button ("+") to compose a message. You will be redirected to a new window as shown in the screenshot above. Either you can type the contact manually or choose from your Phone Contacts. While selecting a contact, the name and phone number of the recipient will be added automatically. Hit the date field and select a date from the Calendar. The time field will allow you to send message on a particular time.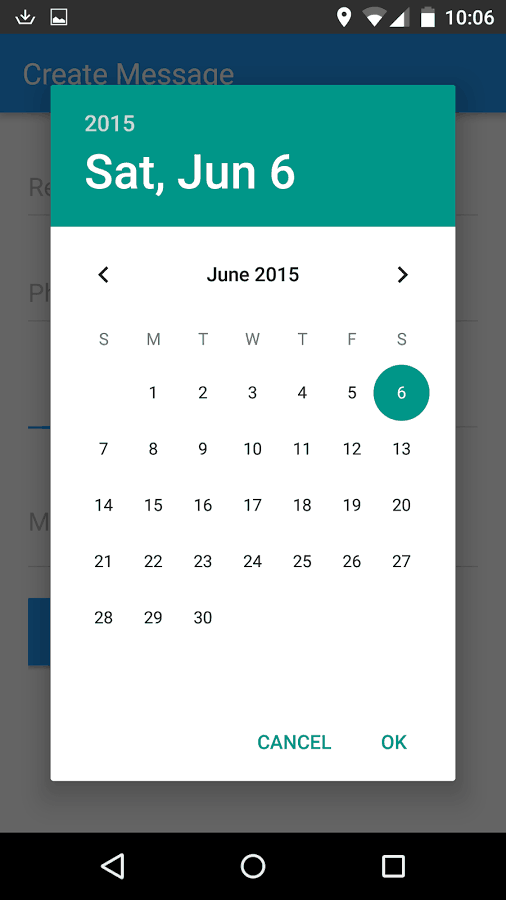 After completing all this, compose your message and tap the "Schedule Text" button. Flexibly,  you can edit the composed message at any point of time, before it is sent. It uses Android's default "Message" app to send the scheduled messages. All the messages will charged based on your carrier's SMS Plans. The app will not work with any other instant messengers or messaging apps on your Android device.
If you think, you often forget sending messages on time, then SMS Tagger is worth giving a try. Do you find this app really useful? Let me know in the comments. Thanks for reading, do share this post with your friends.