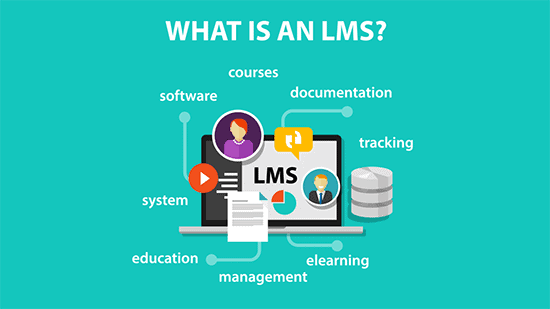 In a small business, employees are likely to share multiple responsibilities, so training is a necessity. With so many things to do and remember, they must be trained to perform all their job roles properly. Providing high-quality service and remaining competitive is essential for a small business, which is something that effective training can help achieve.
A learning management system (LMS) is a vital tool for facilitating work-based e-learning sessions. An excellent LMS will make it simple to design, deliver, and track your training and development.
Lessonly is a simple yet powerful training software that assists customer-facing teams in learning, practicing, and doing better work. Before you start wondering about the Lessonly cost, you have an option to take a free trial and understand if it's for you or not. In fact, this is a feature that a lot of other LMS vendors offer. It ensures that you are making an informed decision as far as the pricing is concerned.
How to Choose the right LMS pricing model for your small business
When you're looking for a new low-cost LMS, you're likely to become overwhelmed with features. So, how can you ensure that you secure the best LMS price conditions for your company?
Follow these steps to decide which LMS price plan is suitable for your organization:
Create a realistic LMS budget that includes all fees.
Consider your workforce size, online training goals, and future development.
It also helps you to choose how much and how frequently you are willing to pay. You must understand the various LMS price models and decide which is ideal for you. The different pricing models are as follows:
1. Web-based LMS pricing models
This strategy is suitable for smaller organizations that are aware of the number of corporate learners. However, you may find yourself paying for features that you will never use. Unexpected surges in your user base might be pricey as well.
A "use" is defined as either finishing a module or completing a whole online training course, but make sure you agree on this ahead of time. This model is appropriate if you do not know your target audience's demographics and do not require sophisticated features. However, predicting the monthly cost is difficult.
This approach tracks the number of active users in online training rather than the number of users registered in the LMS. This model is beneficial if your involvement levels fluctuate, but it's difficult to predict the cost.
2. Pricing Models for Self-Hosted LMS
Licensing for a Limited period – This approach is based on a monthly or annual charge. It's great for huge businesses that are quickly developing and have a vast library of online training products.
Indefinite Licensing Fee – This LMS price plan includes a one-time cost when the LMS software is downloaded. It's ideal for large businesses with a huge user base that wishes to utilize the same LMS for a long time.
3. Free LMS
A free Learning Management System is an alternate choice for people on a low budget, like startups. It is open-source software that you may download and run on your own. It requires programming skills to customize. It's ideal if you don't want to make a financial commitment, but it doesn't provide any support or maintenance. It's also likely to have fewer features.
Unknown Fees
When researching the LMS price plan, keep in mind the various hidden charges you may discover. When negotiating your contract, keep an eye out for them. These can include: initial set-up fees, unknown license prices, design customization charges, upgrade fees, excessive usage fees, and ongoing maintenance fees. Signing up for an LMS free trial or demo is the most effective approach to determine inclusions in the package.
Conclusion:
Many LMS have similar features and help businesses of all sizes find solutions to their business problems. The features, pricing, setup, and installation of small businesses differ from those of large businesses, which is why it is essential to choose the right LMS with the right pricing model to fit your small business requirements without over budgeting.