In the recent Google I/O Conference, Google Photos app got a brand new design and an unlimited cloud storage for free. Since, I haven't much impressed with the Google Photos UI, I was searching for an alternative app, which works with my Mac and Android Smartphone. I found an excellent app called "Shoebox", which works with Windows, Mac, Android and iOS devices.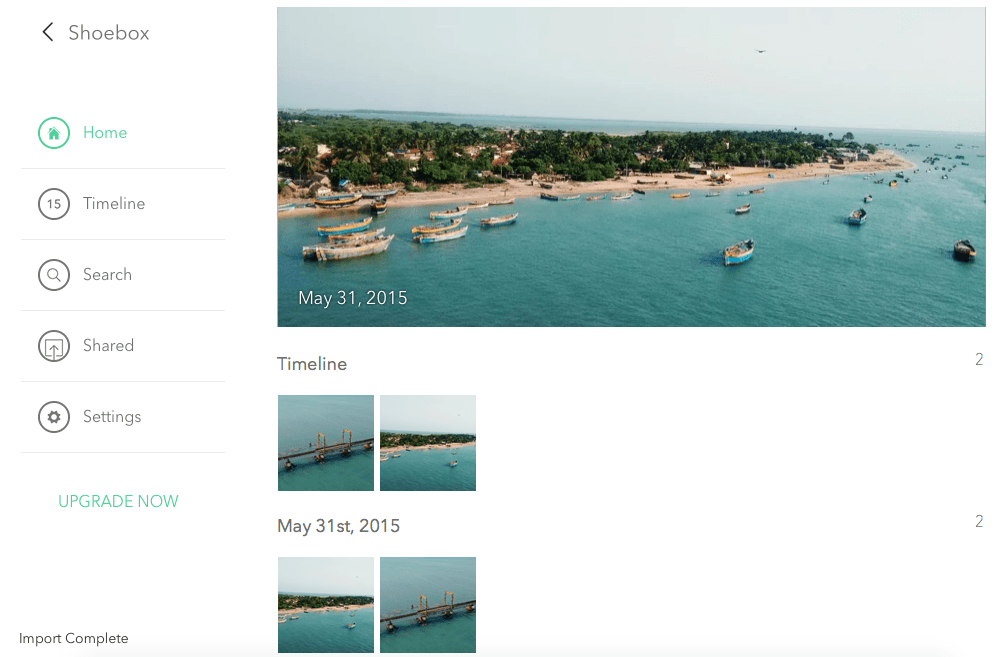 Shoebox offers a clean and clutter free interface, with unlimited Photo Cloud Storage for free. Here's how it works.
Shoebox – Photo Backup Cloud with Unlimited Storage
To start with Shoebox, first you need to register with your email id. Once you complete the registration process, you can start downloading the app to your PC and Smartphones. Enter the registered username and password to log in to your account.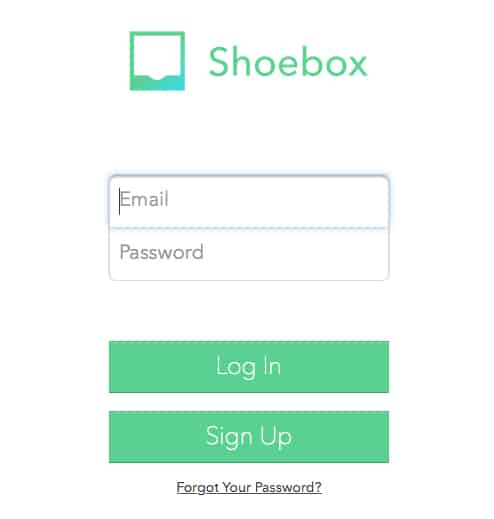 In the next step, it will ask you to choose a folder from your PC/Mac to sync photos to the cloud storage. By default, it will choose the "Pictures" folder in your computer. You can manually select the folders by choosing "Select other folders" option in the Shoebox Setup window.
The app allows you to connect any number of folders from your computer and you can revoke them whenever you want. All the photos and videos you upload will be encrypted by default. So, there won't be any security related issues on the application. Click the "Save" button and proceed further.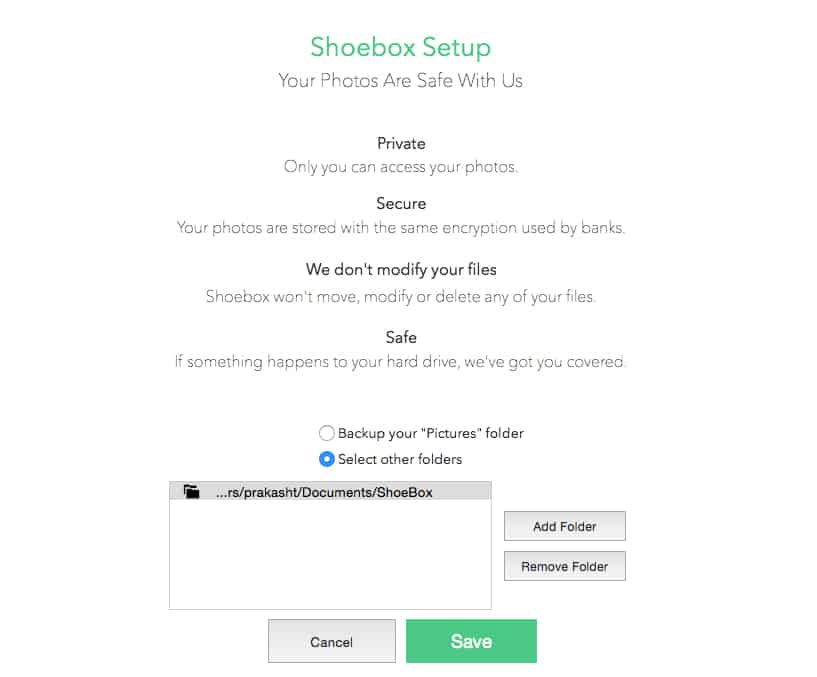 All the Photos in the selected folder will be uploaded and then you will be redirected to the homepage of the application. The homepage contains five different options to view and manage your photos and videos. The "Timeline" option in the left panel will arrange the photos based on the date it was taken. You can choose different month and year to see your photo collection.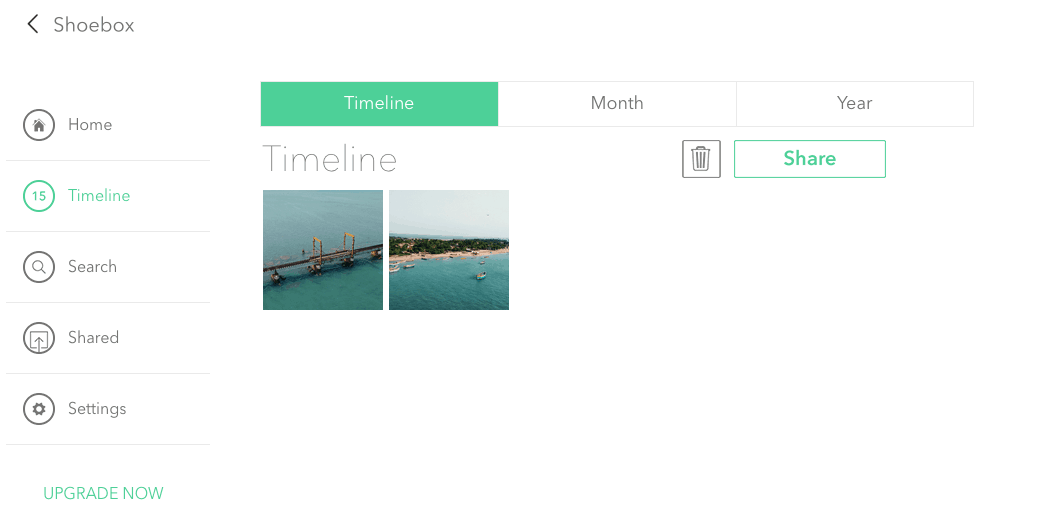 Another important option in the application is, you can create a "Shared Folder" and invite your friends and family members to share their images. If they live in different places around the world, this feature will be very helpful to send and receive the images.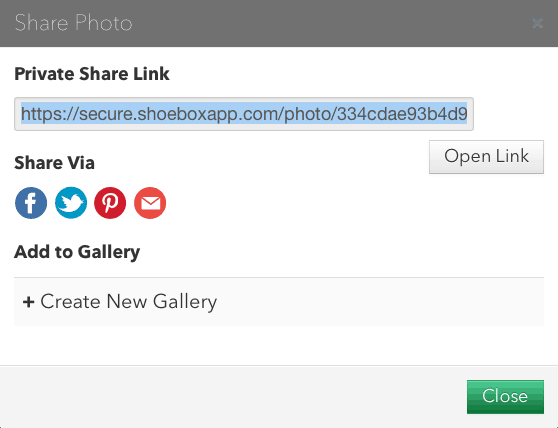 Shoebox has both free and premium accounts. Both accounts will get unlimited photo storage, but free users have some limitations in uploading high resolution images. Also, video upload is limited to fifteen minutes. Premium users can save their photo in original resolution and 10 hours of video upload for $5 per month.
If you are looking for an alternative to your existing photo cloud storage, Shoebox is worth giving a try. Share your views about the app in the comment section below. Thanks for reading, do share this post with your friends.
Download Shoebox for Windows and Mac