Instagram is one of the popular image based social network apps for Smartphones. Unlike other similar apps, it does not support any third party apps to upload pictures to your timeline. You can upload it only from the Instagram app on your Smartphone. Even in Instagram's web app, you can view, favorite and comment on pictures, but you cannot upload images from your computer.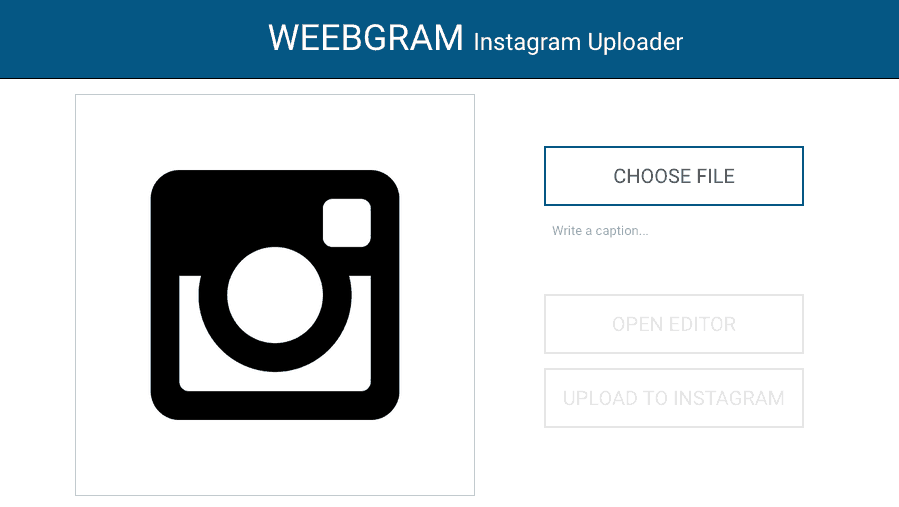 WeebGram, the new web app developed by Denis N, breaks all that barrier and lets you upload photos to the Instagram right from your computer. Here's how it works.
How to Upload Photos to Instagram From Computer (online)
WeebGram is a premium web app, which comes with a limited free account. Getting a premium account will let you upload unlimited photos, whereas in free account, you cannot upload more than two photos a day. Premium account costs around $5 for two months.
Step 1: To start with WeebGram, first you need to sign up with your Instagram account. Since, it is a third party app, Instagram will detect it as a security breach on your account. Just confirm it was you triggered the login access and you are good to go.
Step 2: Once you complete the registration process, you will see a window as shown in the screenshot below. Click the "Choose File" button and select the image you need to upload to your Instagram account.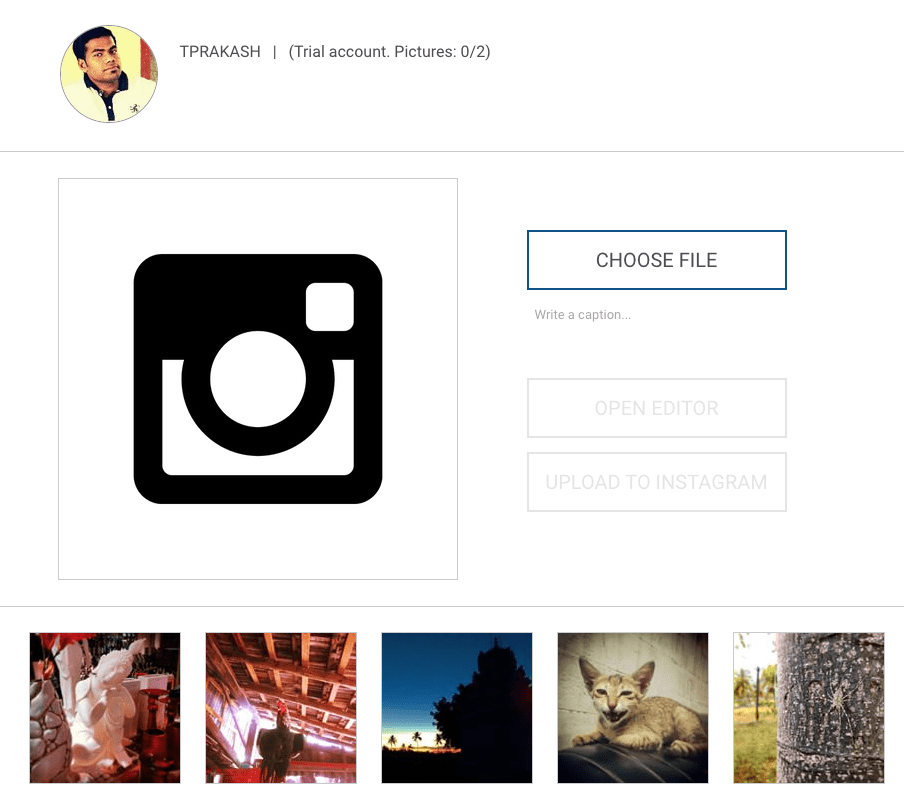 Step 3: There is an inbuilt image editor on the app, where you can add filters, frames and enhance the image, just like you do on the native Instagram app. It gives a professional touch and a wide variety of options to edit your image.
Step 4: After you complete the editing process, you can add captions to your image in the main window. The Hashtags are the real power of Instagarm, which help you bring more audience to your images. In the caption area, you can add a description and hashtags for your image.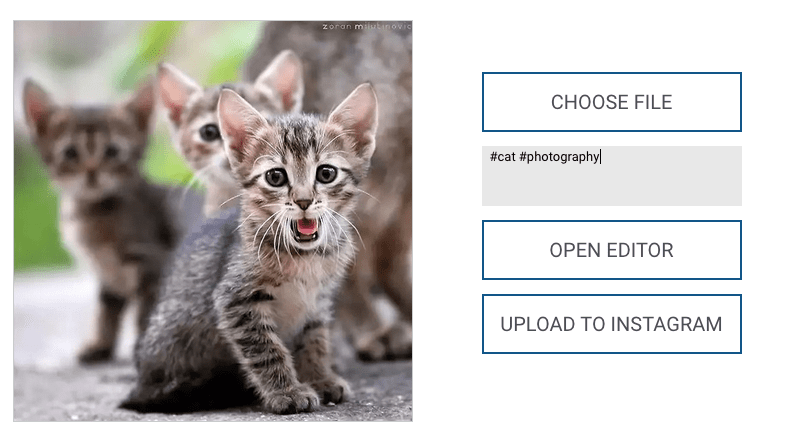 Step 5: Now click the "Upload to Instagram" button to post the picture on your timeline.
If you mostly shoot pictures with your digital camera or you have a better image editor on your PC, instead of transferring your images to your phone everytime, you can use WeebGram to upload your images to the Instagram right from your computer.
If you are a regular user of Instagram, then WeebGram is worth giving a try. Share your views about the app in the comment section below. Thanks for reading, do share this post with your friends.
Go To WEEBGRAM