Dropbox has an in-built option to access the history of files and folders you've changed and deleted from your cloud storage. It helps you to take a look at different versions of files and restore them incase you need. Revisions for Dropbox, makes that process pretty simple and handy for all the Mac users. It is a free application on the Mac App Store, which lets you review all the versions of your files in Dropbox with just a click. Here's how it works.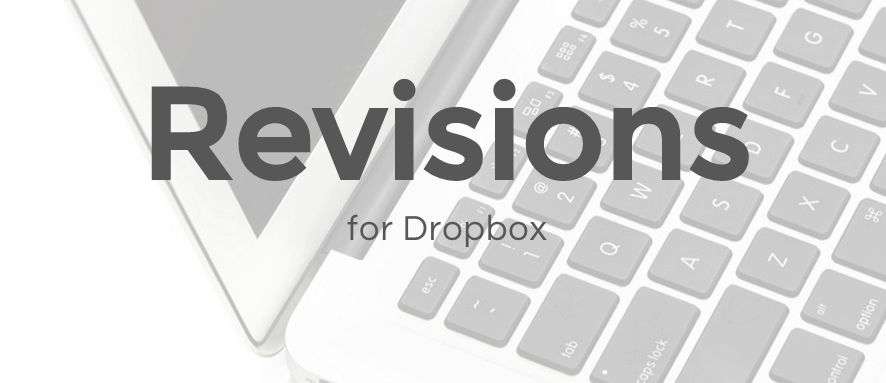 Once you complete the installation, you can see the app's icon at the top menu bar. Click that and connect your Dropbox account. After you connect your account, the app will start indexing your files. Based on the volume of files in your Dropbox account, the indexing will take time. Once it is complete, follow the steps below, to access the file versions you need.
Step 1: To start reviewing the file versions, first  you need to select the folder where that particular file is located. You can do that, by using the first option in the home page of the application as shown in the screenshot below.
Step 2: After you select the folder, choose the time period using the "Filter by date" option in the window. It will show the changes you've made in a timeline view. The created and modified date and time for each update will be available in the "Activity" window.
Step 3: You can use third party apps like Kaleidoscope to review the changes made between different versions of your files. By default, you can see only the overview of the changes, if you want to see the exact changes you've made, Kaleidoscope is a best choice.
Revisions for Dropbox, is a freemium application. You can download the app from the Mac App store for free, but you need to purchase the premium app to unlock more features. For basic users, the features and options on the free version is more than enough.
If you are regular user of Dropbox , then Revisions for Dropbox is a must have application on your Mac. If you have any queries regarding the app, please let me know in the comments. Thanks for reading, do share this post with your friends.